Johnny and Sipho: A Friendship Made on Earth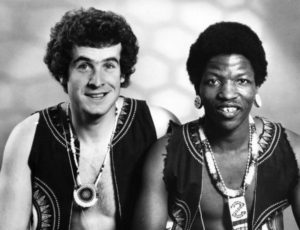 Johnny Clegg and Sipho Mchunu formed the South African crossover band Juluka in the mid-1970s. But by then, the two had been palling around apartheid South Africa, playing music, dancing and getting into trouble with the police for years. And even though Juluka disbanded in 1985, the two remained close friends until Clegg died in 2019. In this podcast we hear both artists reflecting on a remarkable friendship.
Produced by Banning Eyre.