Steel Pan Progenitor Ellie Mannette (1928-2018)
When I was 10 years old, my father worked in shipping and made regular trips to Trinidad. On one trip he brought back a set of steel pans, and they became a fixture in our household for years. I loved the warm tonalities these instruments produced and the joyous music that they created in the hands of the Esso Steel Drum Band, which our family saw performing at the Trinidad and Tobago pavilion at Expo '67 in Montreal. It's fair to say that this early exposure to calypso and pans triggered my lifelong obsession with African diaspora music. And now one of the original builders, tuners and teachers of the steel pan has left us. Ellie Mannette died at 90 on Aug. 29 in Morgantown, West Virginia, where he worked and taught for the past 20 years.
Here are two remembrances from people who knew Ellie well. First, composer, bandleader and jazz master of the steel pans, Andy Narell; and then from one of Ellie's longtime students and apprentices, David Gettes.
―Banning Eyre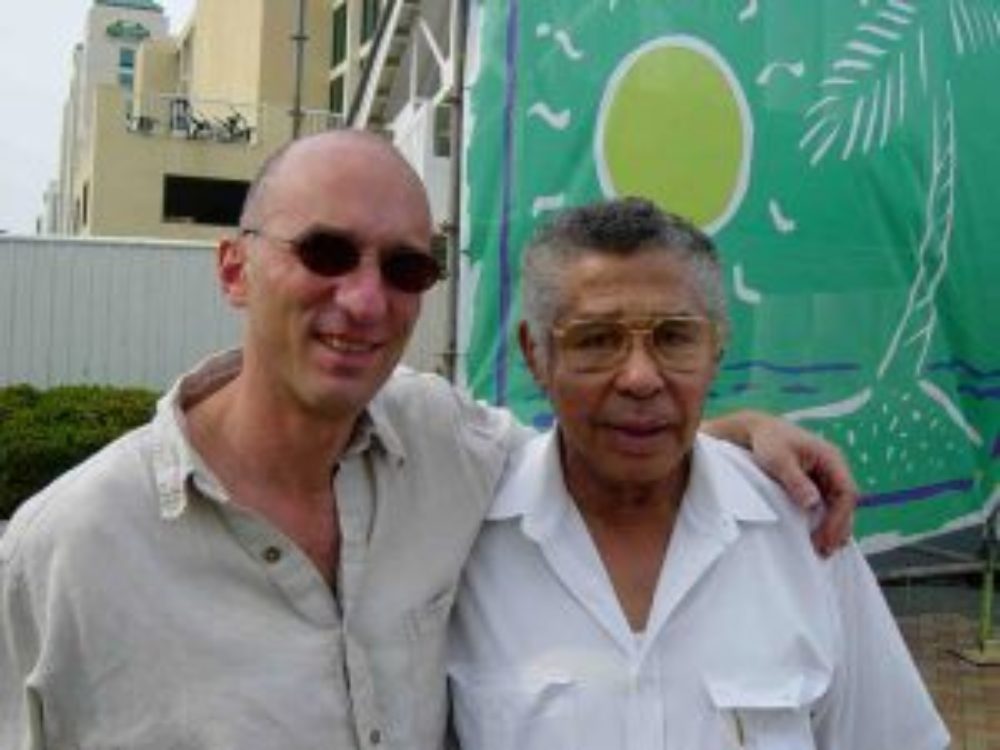 Ellie Mannette passed away on Wednesday. Mathematically I knew that I'd probably live to see that day, but somehow I didn't believe it. Ellie seemed to age without losing his strength, his drive. I guess I started to think of him as immortal. I heard he went peacefully. He was 90 years old. At 89 he was tuning better than ever, and still flipping bass pans over to tune from both the top and the inside. His solo triple pan playing was exquisite and I swear he was still getting better.
By any measure, Ellie was an extraordinary artist. I've never known anyone who was so completely obsessed with his work. His favorite activity was tuning pans, and his second favorite was talking about it. He was one of my heroes, along with the great jazz musicians who played five sets a night for months on end, went to after-hours jam sessions, and practiced or composed during the day--literally living the music. That was Ellie. He lived it day and night.
How can we measure his accomplishments? He was there at the beginning: I have a photo he gave me of the Oval Boys beating on paint cans with wooden sticks, with no notes or melodies yet. Three years later they had 12-note ping pong pans playing melody, two and four note background pans, a one note bass. Without formal musical training, he came to the conclusion that harmonically based designs would sound better, and he created the double second, triple guitar, and tenor bass patterns that remain standards to this day. But his greatest strength was his drive for perfection. He had a vision for the pan that was always one step beyond what he could already do, and he spent nearly every day of his life reaching for it. He was also driven to be the best and to be known as such, a quality that I often felt must be a heavy burden to bear, but which undoubtedly motivated him.
Ellie mastered the building and tuning of every voice of the steel band, including new designs by other tuners. He pored over miniscule details, constantly experimenting, making small adjustments, searching for the perfect sound. He came up with precise measurements and tuning strategies for every note of every voice in the orchestra. His instruments set standards for balance, warmth and accuracy that put him in a class by himself. They are a record of the evolution of the steel pan, and his legacy will live on in those instruments, like the violins of Stradivarius.
Perhaps his final and most lasting achievement was the transmission of virtually everything he had learned in 70-plus years of pan tuning. He was determined to pass on his knowledge so that his sound could live on into the future, and so that the art form would continue to develop, and he spent much of the last 27 years teaching in Morgantown, WV. There is now a group of pan builders and tuners who have spent anywhere from five to 15 years studying with him, working alongside him and being constantly criticized by him, spending their off hours discussing every aspect of pan tuning with him, living the obsession with him.
We're going to miss you, Ellie--miss your talent, your drive, your stories. But your gift to the world remains with us and wherever you are you can rest assured that you have touched the lives of everyone that has ever appreciated the beauty of the steel pan, and that the fire that burned in you has inspired thousands of others who will keep it alive. Thank you for everything.
—Andy Narell, Aug. 31, 2018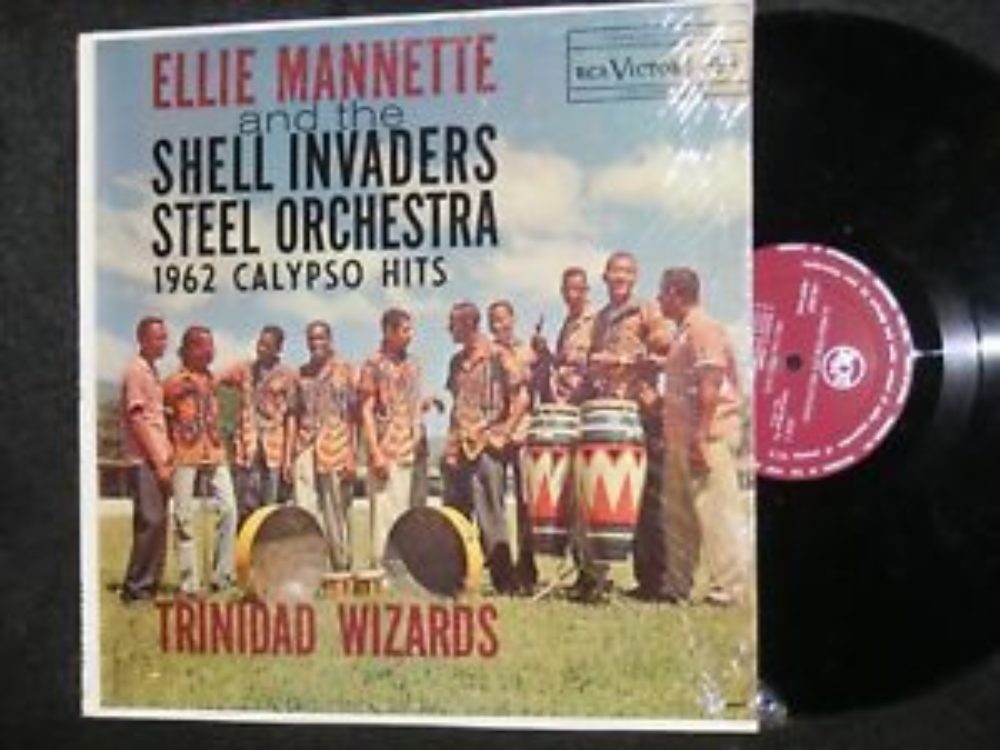 I was an apprentice with Ellie from 1985 to 1992--just prior to when he moved to West Virginia University. We became close during these years and communicated regularly for the rest of his life. I was called to Morgantown last Monday and was with Ellie for several hours prior to his passing Wednesday morning at 10:50 a.m.
No one influenced my life more than Ellie. There are many stories to share, but one concept he repeated to me, and I think to all the other apprentice/student builders/tuners, was especially revealing. When talking about the building and tuning of drums, Ellie would say, "Learn what I am doing... learn everything I am doing first, then do it better. Don't be afraid to make improvements, but only if they are really improvements."
And man, did he mean every word of this. His constant striving for perfection was beautiful to witness and contagious. His confidence and drive grew as he aged. His tuning was always improving even into his 80s. It's difficult for me to acknowledge that we won't hear him strike a note hard to make sure it's stable, or look up from a note that he just tuned, and with a twinkle in his eye, tell you as great as it sounds, it could still be better. There was no one like him. His impact on this art form is huge and will continue. He will be missed dearly by so so many, but his legacy will live on through the group of students and apprentices to whom he passed his knowledge and work ethic. I thank him from the bottom of my heart for having the vision and wisdom to share his observations, techniques and ultimately, his sound, with all of us in this art form.
—David Gettes
Tuner, Arranger
Trinidad North Steel Drum Band
Media, PA