Rodrigo Amarante and Ava Rocha at Brasil Summerfest
Some festivals in New York happen like bird migrations--you see more and more of a type for a while, and then it's gone. Brasil Summerfest has just passed through. For a few weeks, Brazilian music in all its diversity was popping up across the five boroughs. We ventured up to National Sawdust in Williamsburg to check out one of the festival's latest and best shows.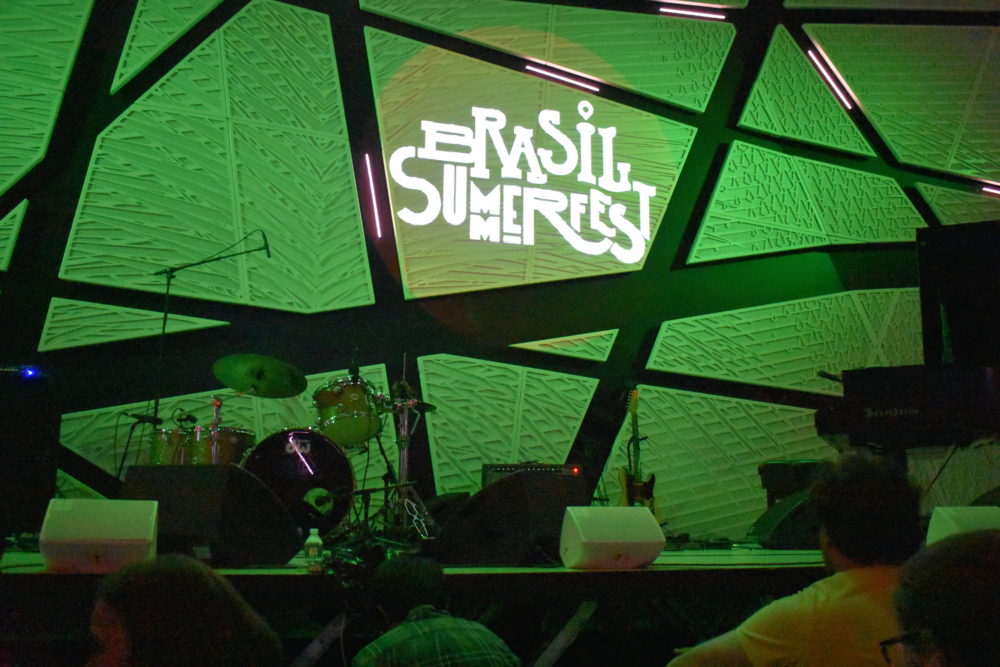 Ava Rocha and Rodrigo Amarante both play at the border where Brazilian and American music seem to have the most in common. It's easy to imagine more adventurous American audiences--which is to say, those that don't mind songs being in Portuguese--falling in love with their well-crafted compositions. And maybe the crowd at the intimate, sonically perfect National Sawdust show is proof that it's happening.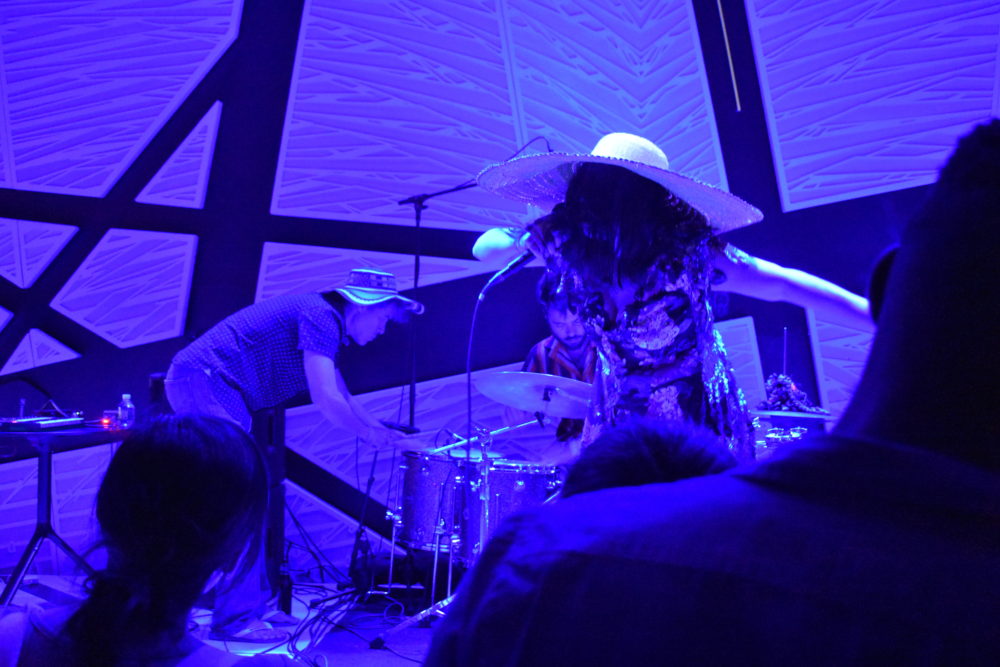 Ava Rocha and her band opened the night theatrically, the singer's face hidden behind a curtain of hair, under a wide-brimmed hat. The band churned out a beat that could only be Brazilian, before giving way to their outre, punk-inflected sound.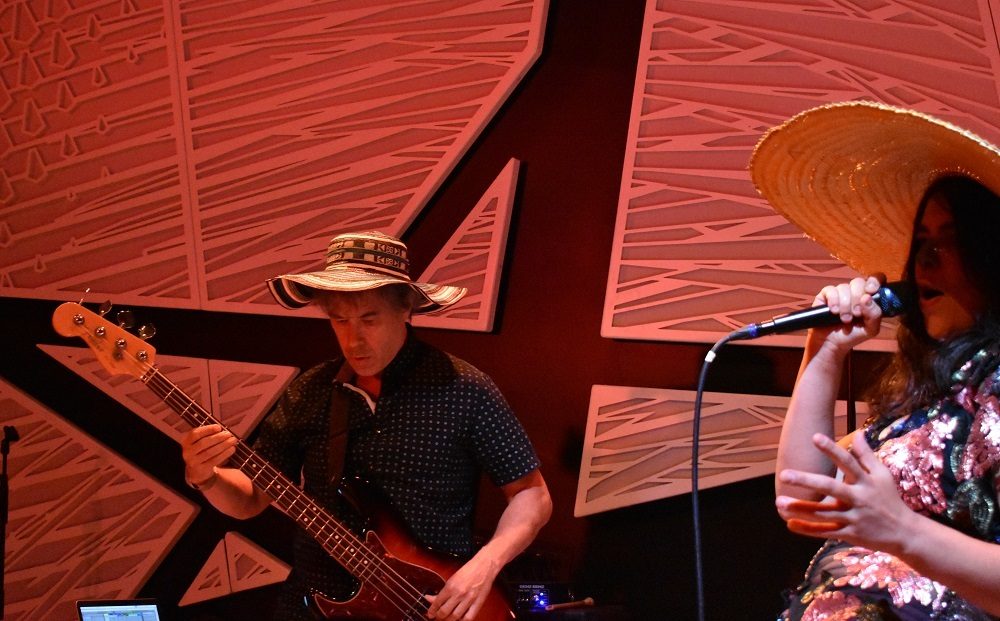 Rocha doesn't have one voice as much as several. She has a low, Elza Soares-like growl that hits like a rhythm instrument, as well as a higher, melodic register that the ear is drawn to as the rest of the band goes into full-on freakouts.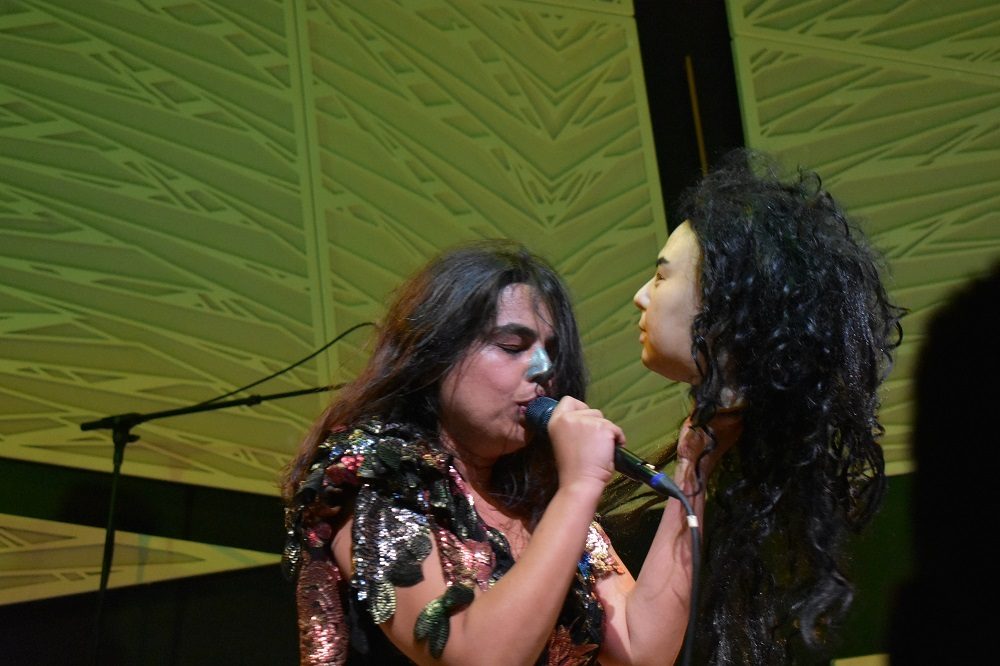 She turned in an engrossing and coy performance, winking at the audience, making eyes at the tall guy in the front row (who was, to be fair, a handsome gent), making more facial expressions over a single verse than her entire band combined made throughout the set, singing to what looked like a Rubber Rocha. She's been performing more and more in New York: It looks like she's making inroads.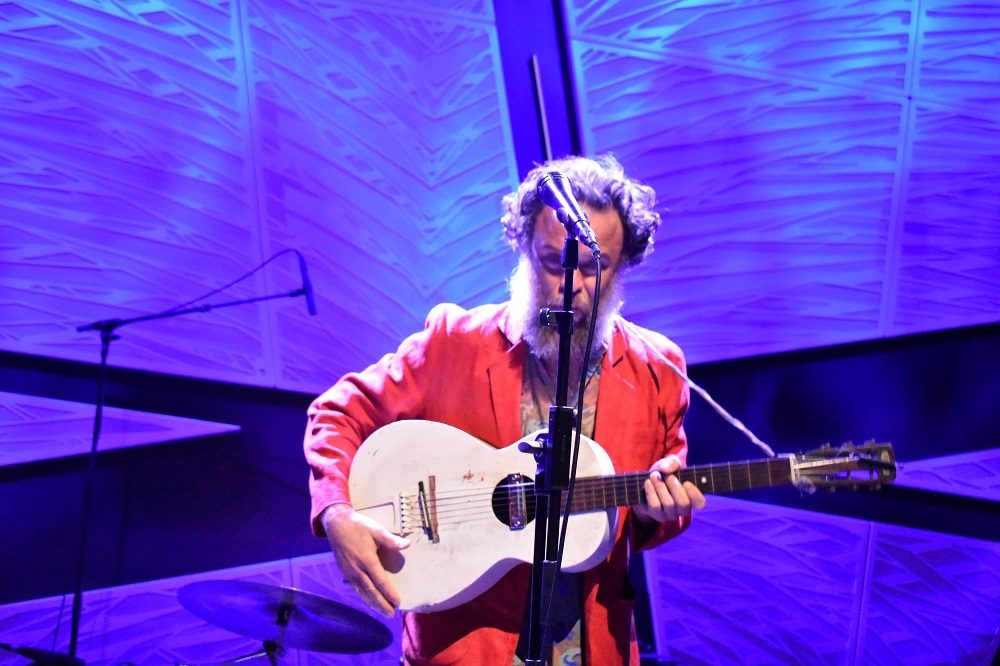 Rodrigo Amarante played second. He's perhaps better known to American audiences thanks to the show Narcos, for which Amarante penned and performed the theme song. Though hushed for Amarante's gentle delivery, there was palpable pleasure when he played "Tuyo."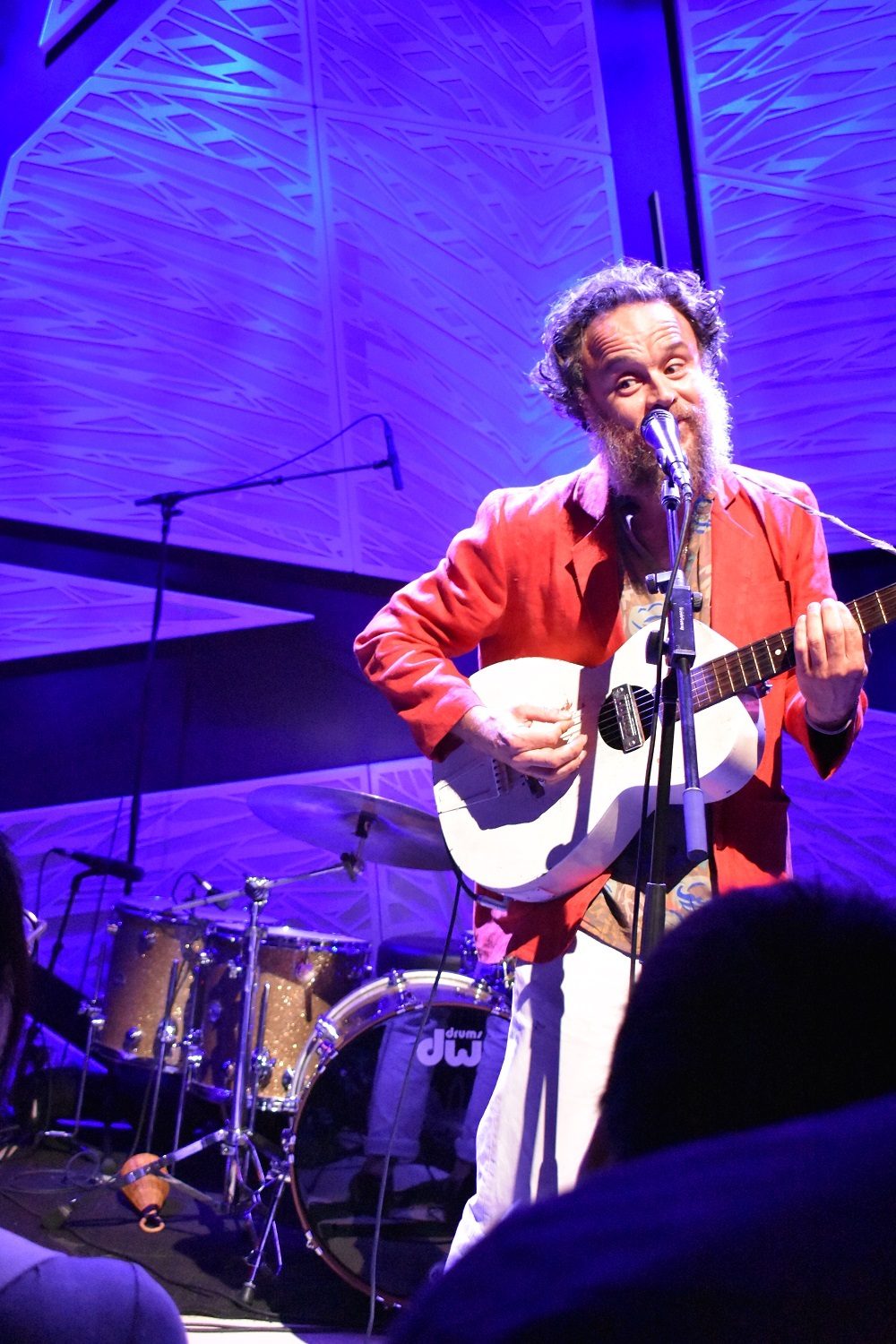 The singer-songwriter-with-a-guitar is always approachable, but you couldn't call Amarante's music "simple." He sang in four languages over extended-note chords, with the melody woven in so artfully that the complexity melted into pleasure. His mirthful eyes and barely contained smile recalled MPB forebear Tom Ze, but when he played a song over the bossa rhythm, everyone in the room swayed as if João Gilberto himself were present.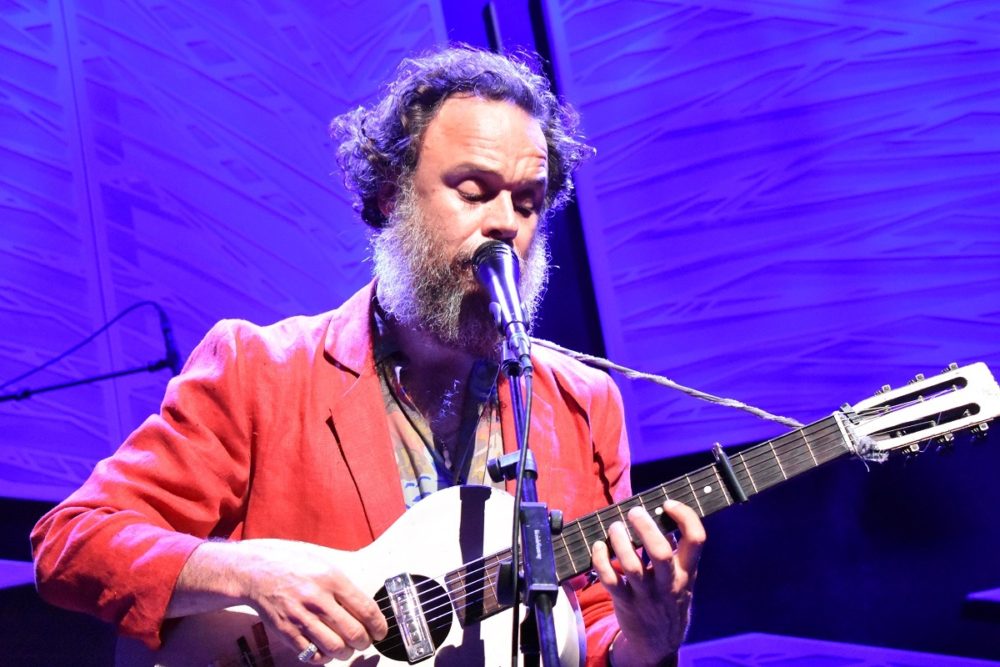 Apart from the U.S., Brazil is the only other country in the Western hemisphere that listens to more homegrown music than imported; a fact that, just like Friday's show, speaks to the country's powerful music--and the good fortune of New Yorkers to be treated to so much of it this summer.