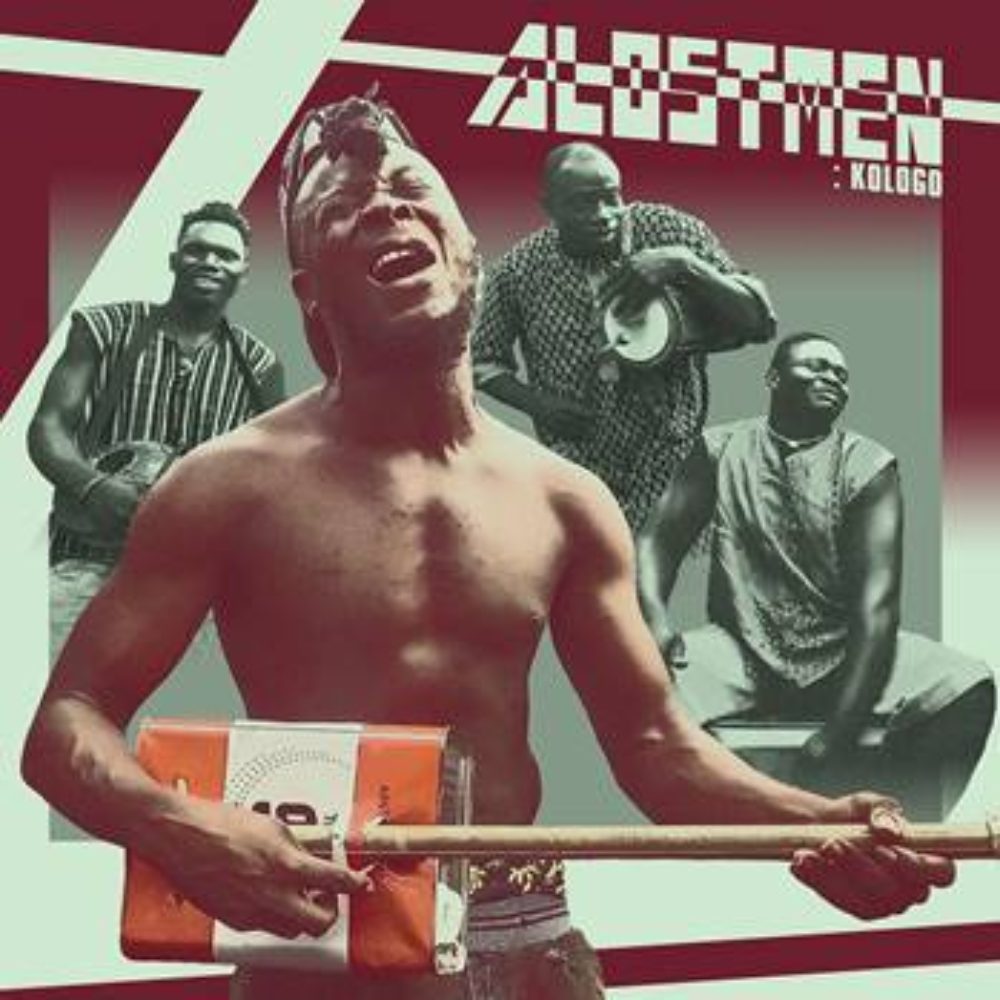 As a member of the Ghanaian hip-hop pranksters, the FOKN Bois, Wanlov the Kubolor is known for going barefoot, so as if to signal a shift, the first single from his new group Alostmen begins with an invitation to listeners to put on their dancing shoes. But the biggest difference isn't footwear—listen to the backbeat percussion, coming not from a drum machine but from the two-string, traditional Frafra lute, the kologo. It's a bit of a statement of purpose: traditional instruments twisted to their own message, own style and own ends.


Anchored by the strumming of Stevo, a member of Wanlov's Afro Gypsy group and his go-to kologo player over the years, Alostmen has released its first album today on Strut Records titled, appropriately enough, Kologo. Hypnotic but playful, interested in traditional instruments and Frafra traditions but not beholden to them, in Stevo's hands, the kologo grooves--it bucks, it's cool!

"The kologo is traditionally played a certain way," Wanlov explains, "but Stevo will play it at the shortest end of the bridge and accentuate, almost Hendrix-style! He plays with a pedal sometimes and can keep it an octave down with a bass sound. He has evolved the instrument in his own way."

Wanlov has also been stretching his directorial wings a bit, producing and directing the clip for "Teach Me," a tent-pole on the album with a message about the merits of making something in a world of consuming.

The album started with recordings made during Afro Gypsy's 2017 tour, recorded in "hotel rooms, closets, wherever we could find that sounded good, Wanlov says. Jo Ajusiwine sings and plays the goje two-string fiddle, with percussion from Aminu and Sowah on talking drum and gombe box drum, respectively. The band manages to make a showcase out of the song "Fauziah," and still finds time for a guest turn from Ghanaian rapper Yaa Pono.

Kologo is out today, Jan. 29 on Strut Records.