Best of The Beat on Afropop: Soukous Heyday in Paris, 1989
This edition of "Best of The Beat" was chosen to accompany this week's Afropop Worldwide broadcast "Time Travel Through Afro-Paris," a delightful stroll down memory lane for those of us who were fortunate to experience those musically exciting times of the late '90s, and a of slice of history for those who may just now be joining the party.
We are pleased to reprint a couple of articles by music historian Gary Stewart that were featured in The Beat's 1989 issue entitled "Oh La La Soukous Style." Soukous music was then at its peak of international popularity, influencing fashion, dance and studio production.
"Soukous: The Birth of the Beat," a history of soukous, offers a deep dive into its roots in Congolese rumba, created by foundational artists such as Franco Luambo Makiadi and Doctor Nico.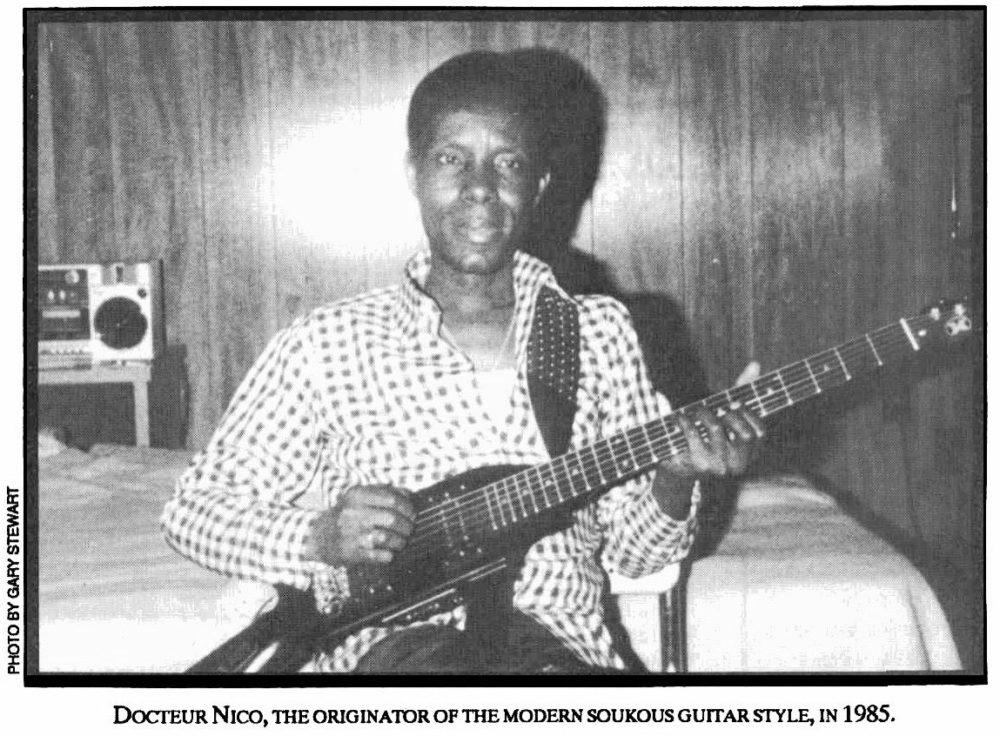 In the second feature, "The Session Men," Gary discusses some of the big names that created soukous's sparkling sound and danceability, highlighting the guitarists Freddy De Majunga, Rigo Star, Lokassa ya Mbongo, Diblo Dibala, Souzy Kasseya, Dally Kimoko, Bopol Mansiamina, Syran Mbenza and Master Mwana Congo, and providing an overview of the session men and producers who created this vastly popular dance music.

READ OR DOWNLOAD PDFS: Beat86Soukous.pdf Beat86Soukous.pdf