Felebrate Good Times Oct. 12 at Nublu 151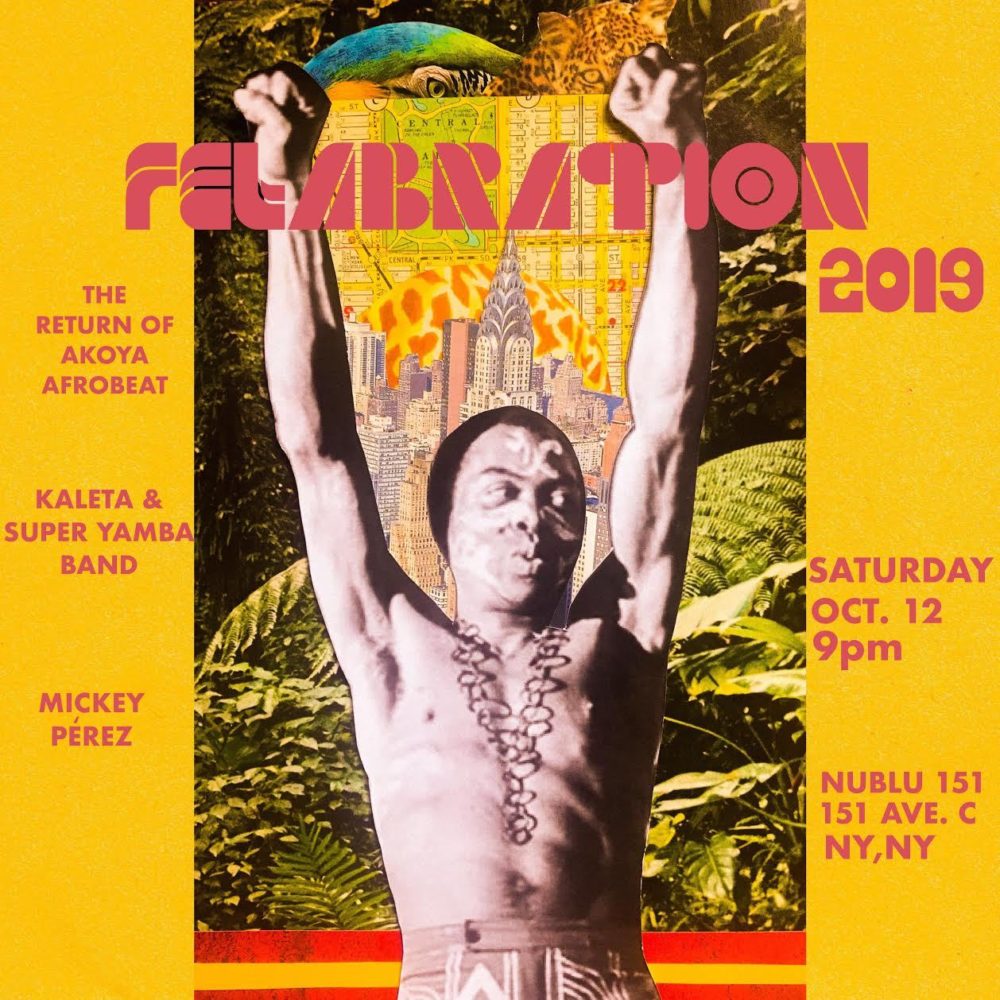 There's something comforting and ritualistic about Afrobeat: The percussion kicks in, the rhythm section gets in step, the horns introduce their motif, perhaps a keyboard solo and then that lull right before you finally get the call-and-response vocals. Unlike mass, though it's a routine, it's different every time, which is why the faithful are planning to gather for the fourth annual Felabration at Nublu 151 on Saturday Oct. 12.
Fela Kuti's influence seems to grow every year, inspiring documentaries, Broadway shows, a reissue series and of course, more and more music. His acolytes, new and seasoned, are leading the charge at Nublu again this year. Kaleta and Super Yamba Band, stalwarts of the Brooklyn Afrobeat scene which just released a new album, are joined this year by Akoya Afrobeat—a 15-piece band that was leading the charge way back in 2002. The group will feature guests from fellow vets Antibalas, as well as the Broadway band Chop & Quench and Underground System, who have taken Afrobeat as a starting place for their own explorations of what dance music can do.
Fela's popularity makes perfect sense in America today, in an era of political corruption and a growing wealth disparity, as well as an on-going, overdue reassessment of "the canon" to include long-excluded voices. Seeing Afrobeat live, though, also gives the visceral thrill of a full stage, the power of a dozen instruments churning out rhythm, of singers and dancers and a single chord that makes you wonder why you'd ever need more. Fela made good music for bad times. He also made great music for a good time.
Tickets and more information on Felabration can be found here.