Field Report: Rabat, Morocco—Visa For Music 2019
Visa For Music is the first world music market in Morocco oriented towards Africa and the Middle East. This year's sixth edition, held from Nov. 20-23 in the Moroccan capital of Rabat, further consolidated Visa For Music as an important world music market with a lot of musical surprises.
Visa For Music's founder is Brahim El Mazned, an energetic man with a vision, who has, for over a decade, been the artistic director of the Timitar Festival of World Music in Agadir (Morocco), dedicated mainly to the Amazigh (Berber) culture. Six years ago he took the initiative for Visa For Music.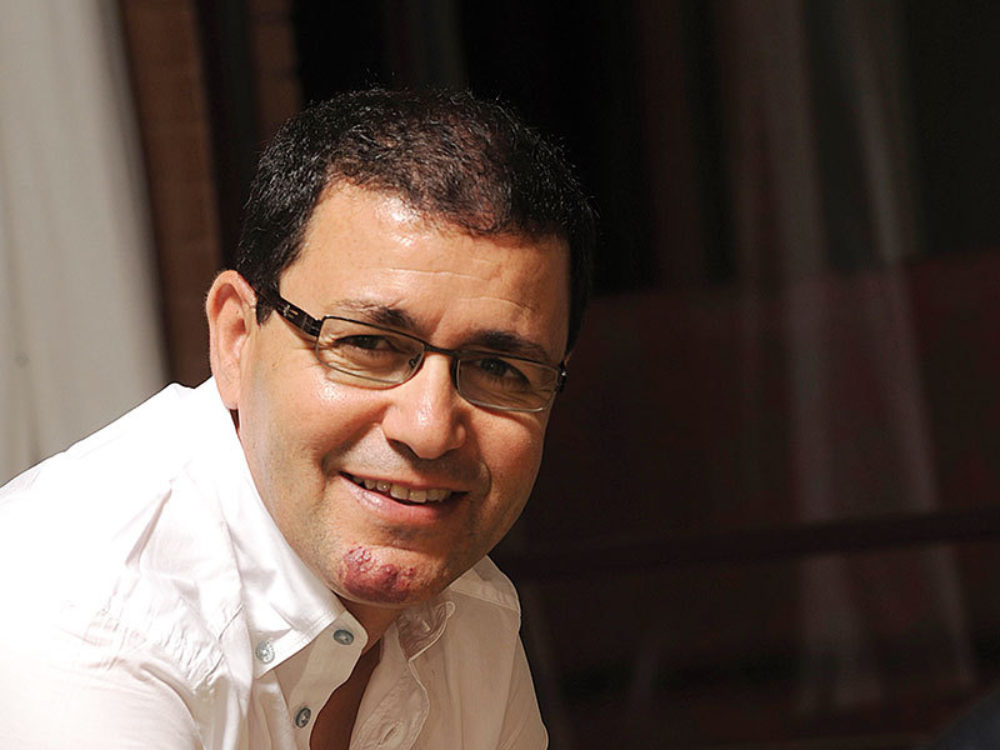 El Mazned explains, "We want to create a professional music market in the region because there is a lot of talent in Morocco, the rest of Africa and the Middle East. Recently we met with several other similar events organizations in the world, and we were almost the only ones representing Africa. We need professional platforms and fairs here in Africa to promote all this talent without needing to go through Europe or the United States." He continues: "Most of the artists who played here have been successful in getting dates at very prestigious festivals around the world, in Europe, the U.S., Canada and also in the Middle East."
Daytime at Visa For Music was dedicated to professionals in the world music field, including festival directors, programmers and media, who were engaged in conferences on various themes, panel discussions, presentations, speed meetings, round table deliberations, workshops, and, of course, networking. One of the most interesting conferences was about the role of women in the music industry.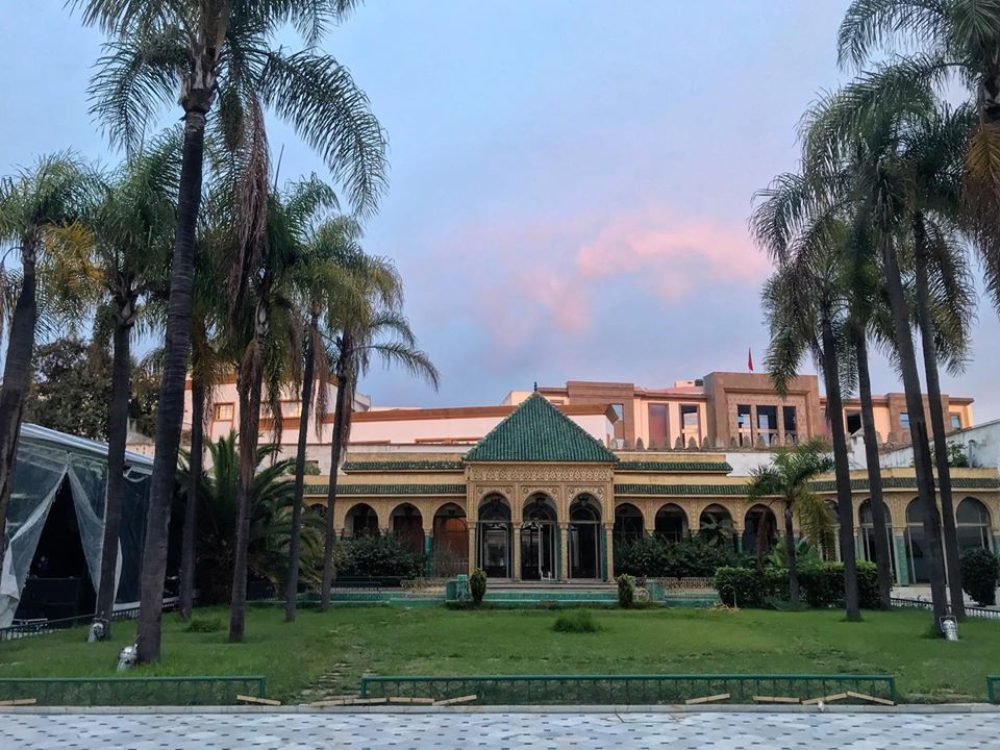 The evening program—with some 50 showcases in Théatre National Mohammed V, Club Renaissance, Salle Renaissance and the beautiful Palais Tazi—was open to the public and attracted many young residents from Rabat. In contrast to the first editions almost all concerts started on time, a relief for people like me who always make a schedule in advance.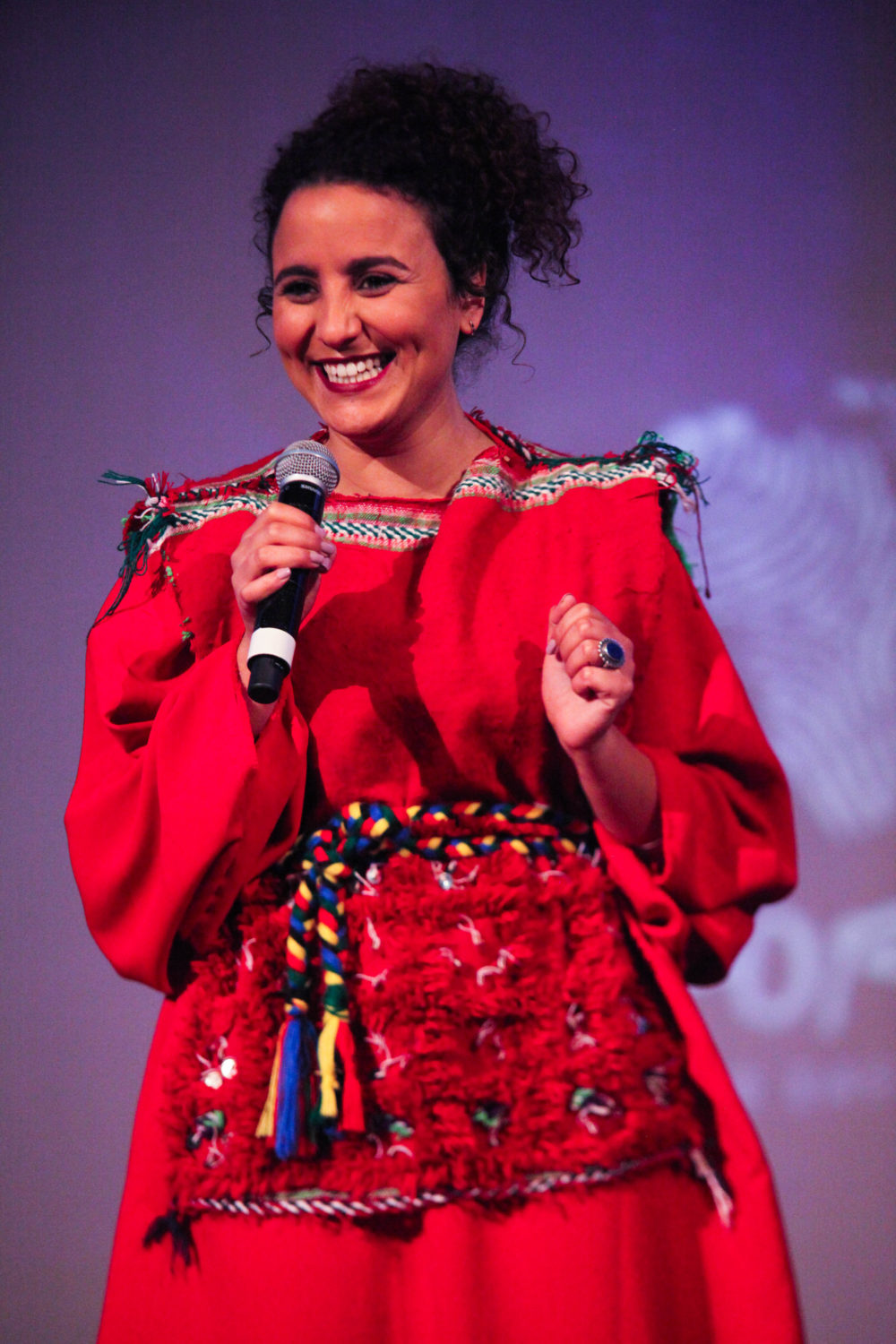 The opening night in the Théatre Mohammed V was an all-female affair with five great female singers : Natacha Atlas (France), Lucia de Carvalho (Angola), Jaylann (Morocco), Isabel Novella (Mozambique), and Soukaina Fahsi (Morocco). Absolutely mindblowing was the showcase of young Moroccan singer/composer Soukaina Fahsi, a great talent who has been singing since her early childhood. Blessed with a beautiful voice, this charming performer mixes Moroccan music with jazz, blues, flamenco and African music as well as Arab genres; she has already has toured Portugal, Cape Verde and recently some Mediterranean countries.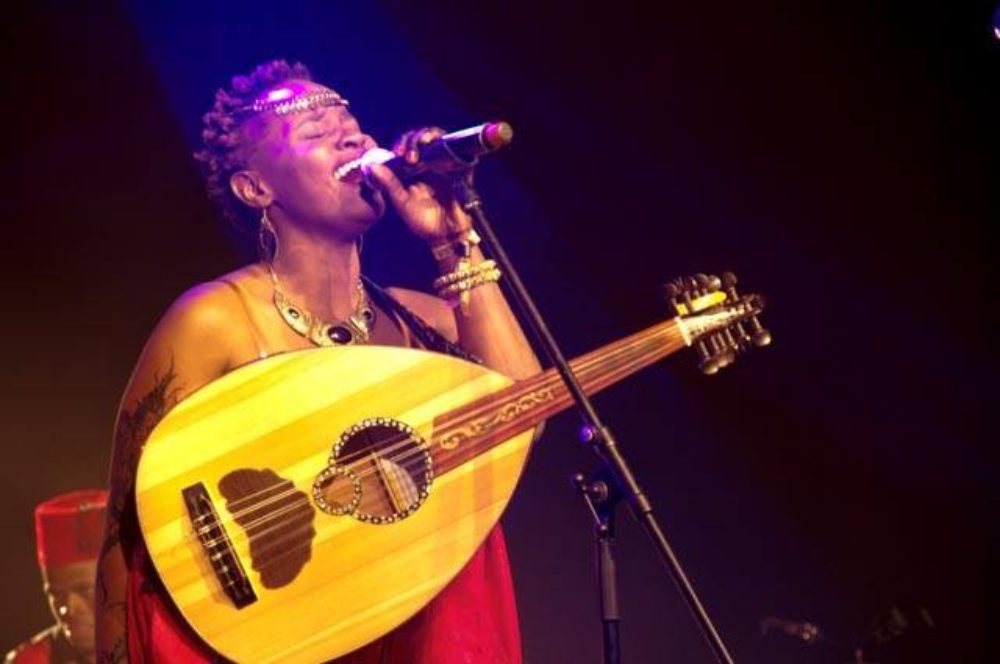 Another musical highlight was the showcase of Siti and the Band, from the Tanzanian island of Zanzibar, a young group fusing traditional taarab instruments, melodies and rhythms with Western influences. Earlier this year I saw them performing at the IOMMA at Reunion Island and at Moshito in South Africa, and this time I was again impressed by their talent. The center of attention is singer Siti Amina, who is blessed with a smokey blues voice and knows how to entertain the crowd with great singing and dancing. She is backed by musicians on traditional taarab and Arab instruments such as oud and qanun. The result is a subtle, swinging mix with popular and urban sounds, including Afro-fusion and jazz. A band to watch.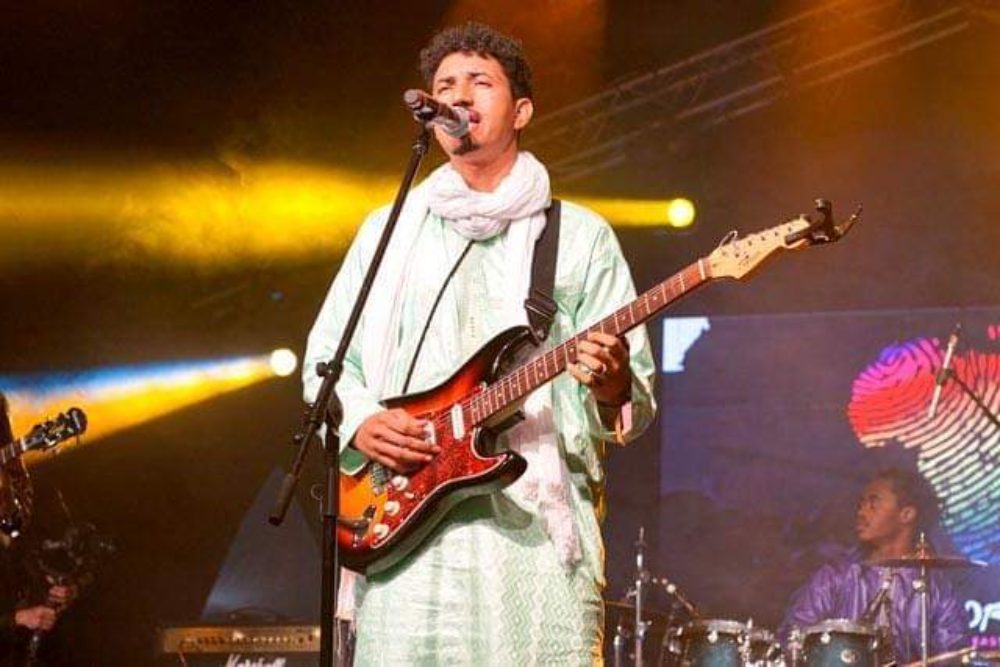 Modern Tuareg music, inspired by traditional melodies from northern Mali and southern Algeria, was brought by singer/guitarist Kader Tarhanine, one of the rising stars of the Sahara. His hypnotic songs about love, the desert, exile and peace impressed the enthusiastic audience in the Palais Tazi. Backed by five tight musicians, Tarhanine underlined again his popularity in countries like Mali, Algeria and Morocco. A Malian star on the rise: Check out his latest album, Ikewan.
Created in Marrakech in 2018, Bab L'Bluz was born from the meeting of lead vocalist Yousra Mansour and Brice Botin (guembri, backing vocals, percussion) and their dream to propel the guembri ( a three-stringed skin-covered bass plucked lute used by the Gnawa people) onto the modern international music scene. This young, energetic band, that has only existed for 10 months, mixes the roots of the Gnawa culture with blues, funk and rock.
This edition of the event was also marked by a strong Moroccan presence. Artists and cultural actors from all regions, including Lâayoune, Oriental, Sousse and Tangier, represented the country's cultural diversity and richness.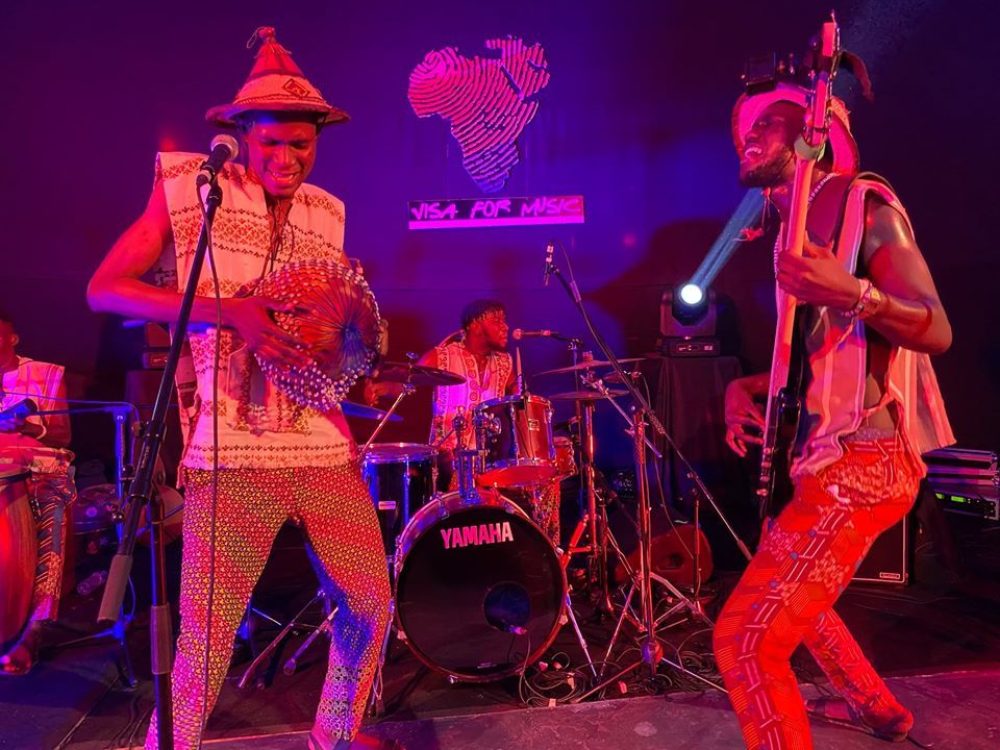 The best dance band at Visa For Music was Fra!, an energetic six-piece group from Ghana, inspired by '70s disco and funk, that blends these styles with Afrobeat and highlife. The name Fra comes from the Akan word which means "mix" and this is an analogous representation of the elements of fusion in their music. The band is comprised of George Ashirifie Gogoe (bass and vocals), Joshua "Virgen" Boateng (drums and vocals), Martin Adjartey (keyboards and vocals), Dornyoh Selorm Emmanuel (guitars and vocals) and Maxwell Oboetey Klu ( guitars).Their showcase in the packed Club Renaissance was one big explosion of joy and happiness.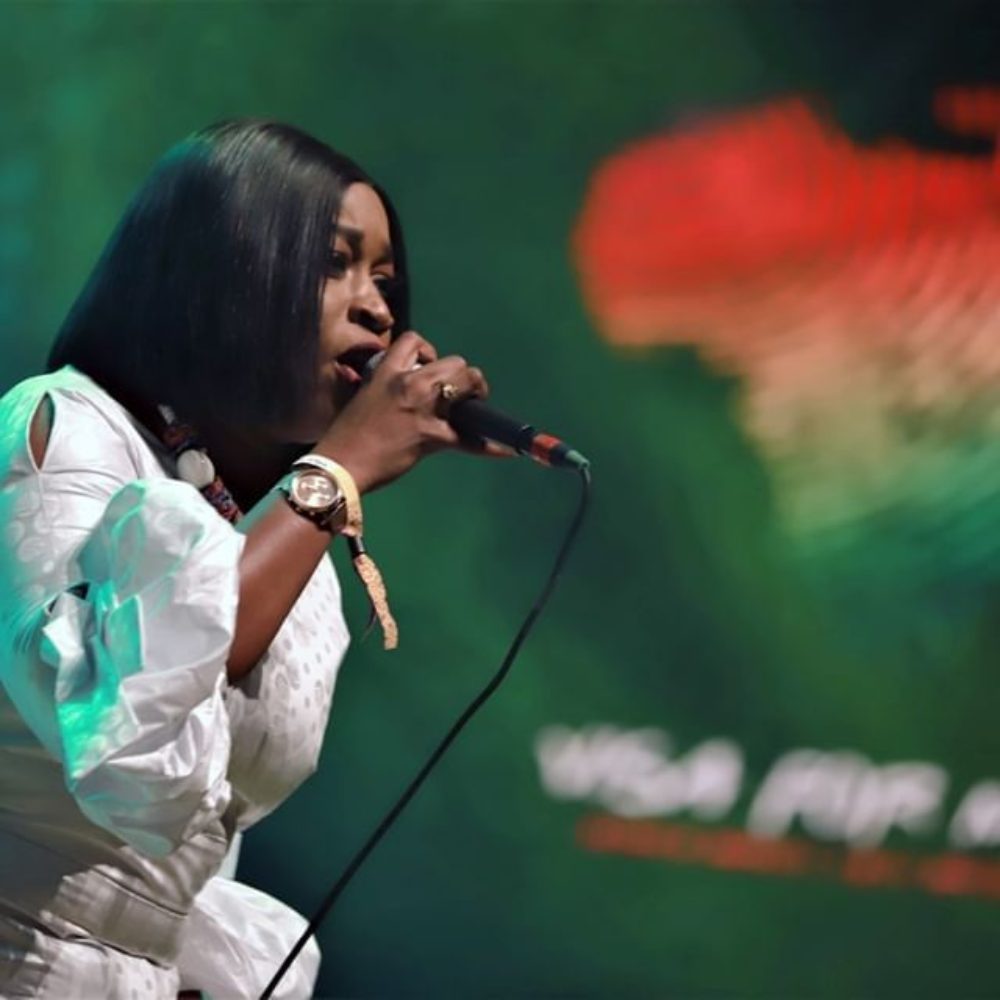 One of the biggest surprises of Visa For Music was the concert by Senegalese singer Aida Samb. Although the sound in the Theater Mohammed V was set much too loud, this rising superstar made big impression with her mbalax songs reminiscent of the early Youssou Ndour. A daughter of the virtuoso of El Hadj Samba Diabaré Samb, Aida Samb perpetuates the musical legacy of her grandfather. She began her musical career as a chorister of big names in Senegalese music such as Youssou Ndour, Kiné Lam, Pape Diouf, Yoro Ndiaye, and Abou Thioubalo.With her debut album, Sarabaa, she won the best West African traditional music artist award at the 2012 Kora Music Awards in Abidjan. Her second album, Woyal Ma (Sing For Me), makes her one of the revelations of Senegalese mbalax music.
This year's edition of Visa For Music not only offered a host of young rising stars such Siti and the Band, Soukaina Fahsi, Fra! and Kader Tarhanine, it also was a great place for networking and doing business in a laid-back Moroccan atmosphere. I am already looking forward to next year's seventh edition!
Bastiaan Springer is a producer for Radio 5 (Netherlands), and a world music journalist.