GlobalFEST Goes TinyDesk Jan. 11-14
One of the last normal big events in 2020 was globalFEST, a massive showcase for culturally driven artists and media that takes place annually in January. The photo essay shows everyone happy and maskless, but by the time our Afropop program dropped a few weeks later, live music was no longer happening.

But music persists, and globalFEST continues fighting the good fight. If the thrill of the big packed room isn't possible, how does something more intimate sound? For 2021, globalFEST is teaming up with NPR's Tiny Desk concerts, and offering a huge lineup of the up-and-coming stars you already love, with plenty more to meet for the first time. Tune into 16 artists performing Monday through Thursday next week on NPR Music's YouTube channel.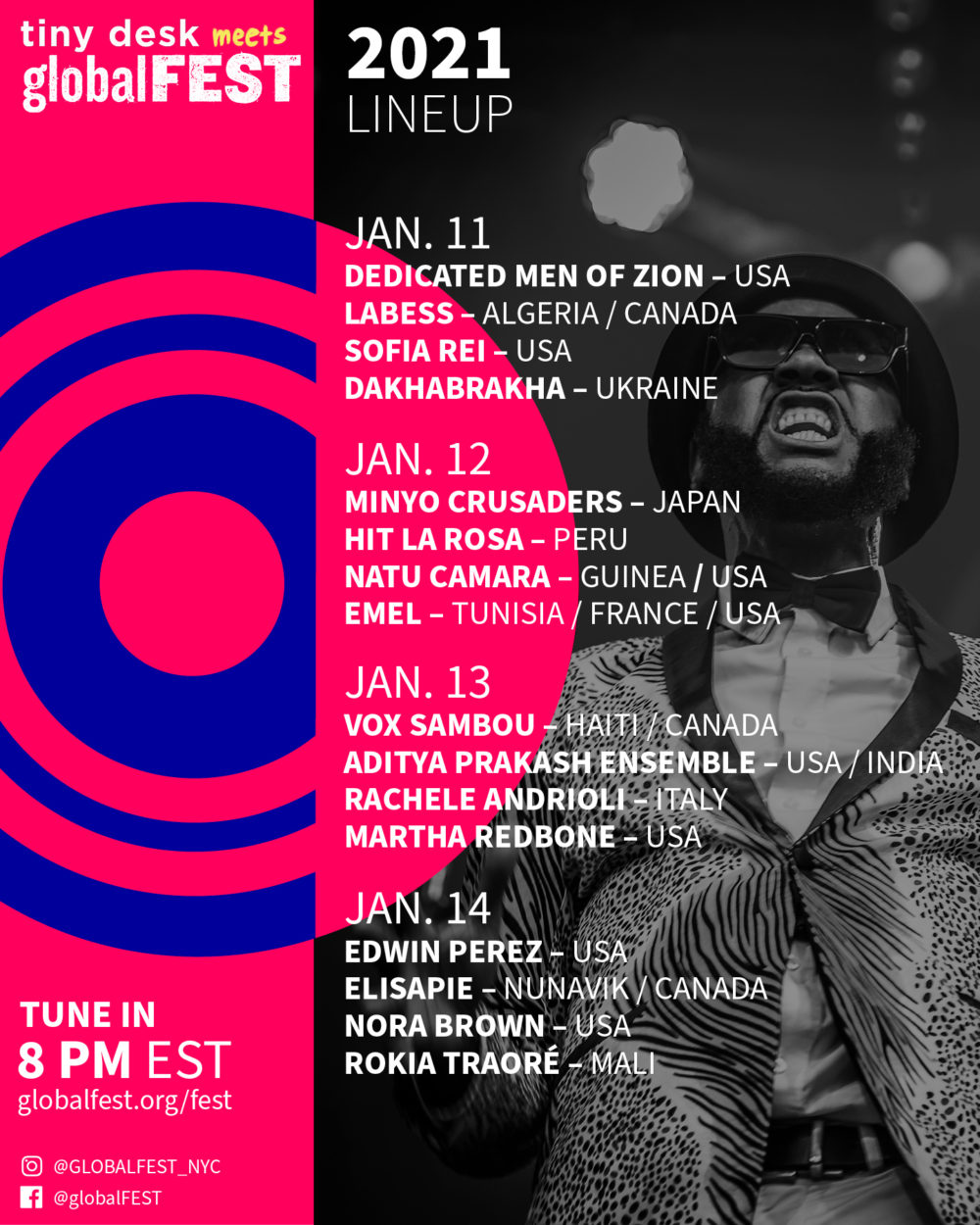 I'm already clearing my schedule for Japanese cumbia fusionists Minyo Crusaders, Emel's melding of electronic and traditional Tunisian music, and Vox Sambou, whose unique takes on Haitian music are a hit every time I'm in Montreal. And those are just the artists I've already heard!

Tune in next week: GlobalFEST 2020 was one of the last "normal" musical events, so maybe--just maybe--globalFEST 2021 will harken the end of the weird era.