Afropop's globalFEST 2020 Reading List
For decades now, globalFEST has long been the international music showcase for upcoming acts but this year also features some veterans of the scene, so we thought it only appropriate to comb the Afropop archives to prepare for Sunday's globalFEST.
There are, obviously, artists performing who, though no doubt delightful, are outside of our editorial purview, so don't take our silence on, say, Hungary's Bohemian Betyars as any comment on the quality of their speed-folk punk.
But here are a few performers we've gotten to know over the years:
Cheikh Lȏ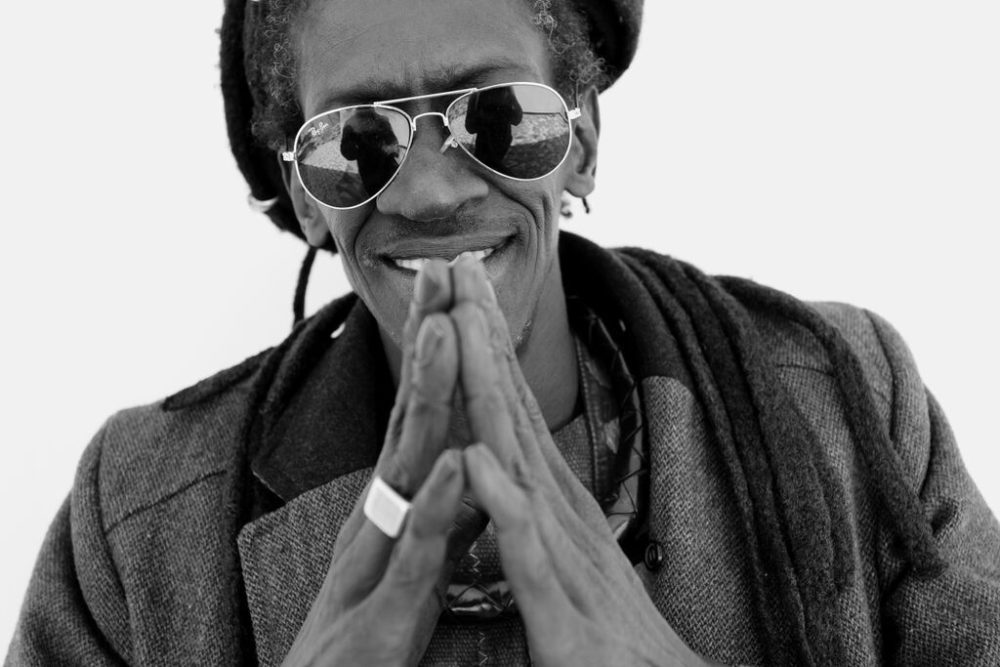 Since bursting onto the scene in 1996, Senegal's Cheikh Lȏ's highly personal blend of mbalax pop, Afro-Latin grooves, funk from Nigeria and America, reggae and everything else that piques his interest has elevated Lȏ to the level of a "king" in Senegal, according to his collaborator, Brazilian artist Flavia Coehlo.
Read reviews of his 2015 album, Balbalou, or 2011 album Jamm, or a celebration of Lȏ winning the 2015 WOMEX artist award. His powers as a style-fusionist, reappropriating sabar drumming, were outlined in a discussion with MIT music professor Patricia Tang back in 2010.
Meklit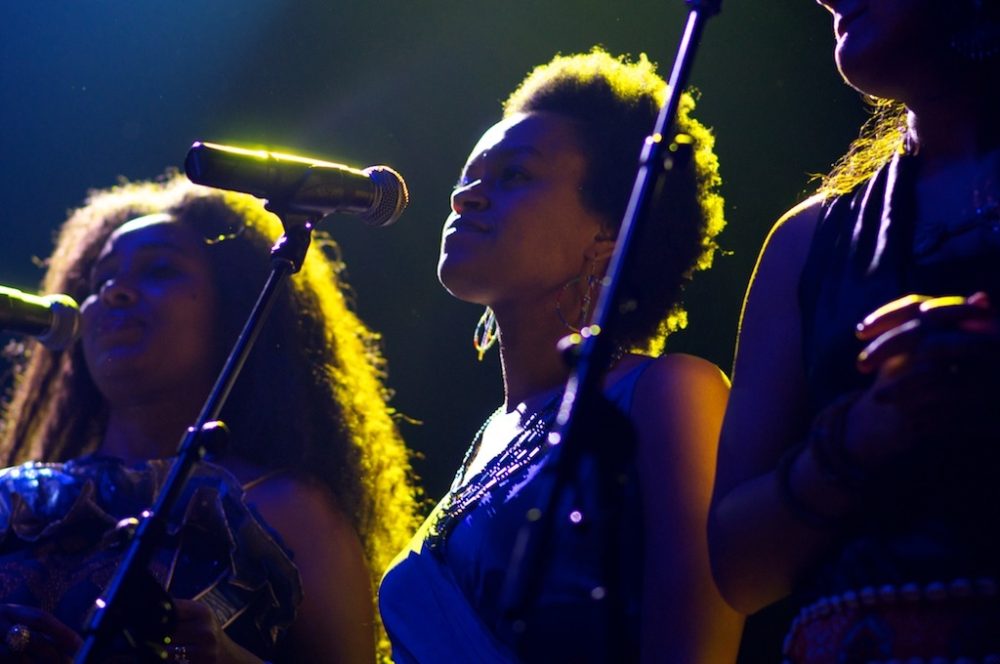 Meklit Hadero first came to our attention as a member of the watershed-spanning fusion group The Nile Project, representing her family homeland of Ethiopia while singing and playing the krar, and we've loved talking to her over the years as she's evolved as a solo artist and a staple of northern California's Bay Area music scene.
Afropop's Banning Eyre sat down with Meklit for a in-depth interview in which she describes how her career progressed in 2018, as part of our "With Feet in Many Worlds" program. Read our review of her 2017 album When the People Move, The Music Moves Too, which features perhaps the only Buffy Sainte-Marie mention in Afropop history. Hear Meklit talk about Afro-Symphonic Folk from our program on the subject, and also read her thoughts on Ethio-jazz and what its capable of in the 21st century.

Les Amazones d'Afrique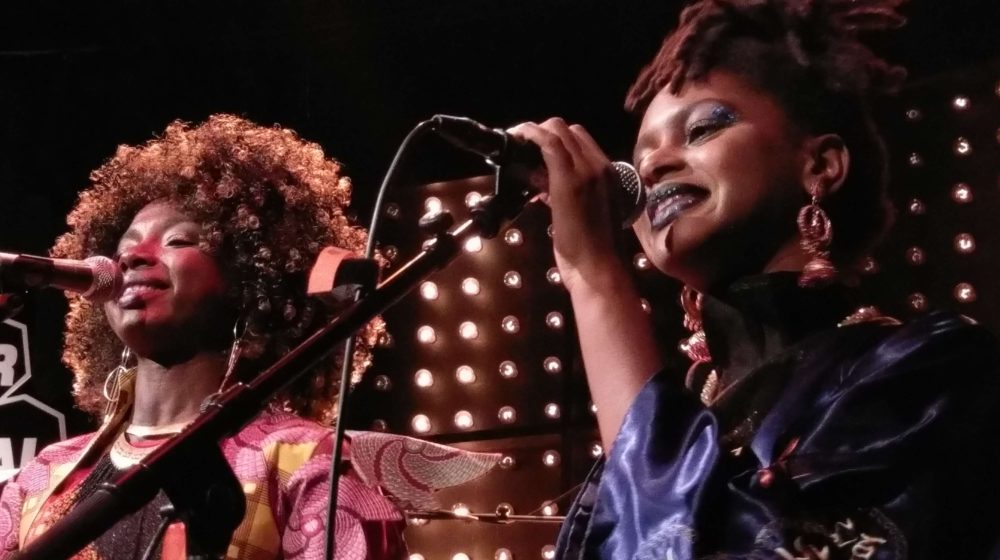 Like the Nile Project, Les Amazones d'Afrique is an international group, which in this case brings together women artists from West Africa. With one album under their belt, they have an almost entirely new lineup for their second, but the same commitment to adventurous musicality and social uplift, specifically for women.
Ron Deutsch sat down with the newest lineup of Les Amazones at the Reeperbahn Festival in Hamburg last fall. We eagerly and impatiently watched two new videos from the group. If you read how excited this reviewer was when listening to their first album, you can see why we're excited for a second performance.
Sofiane Saidi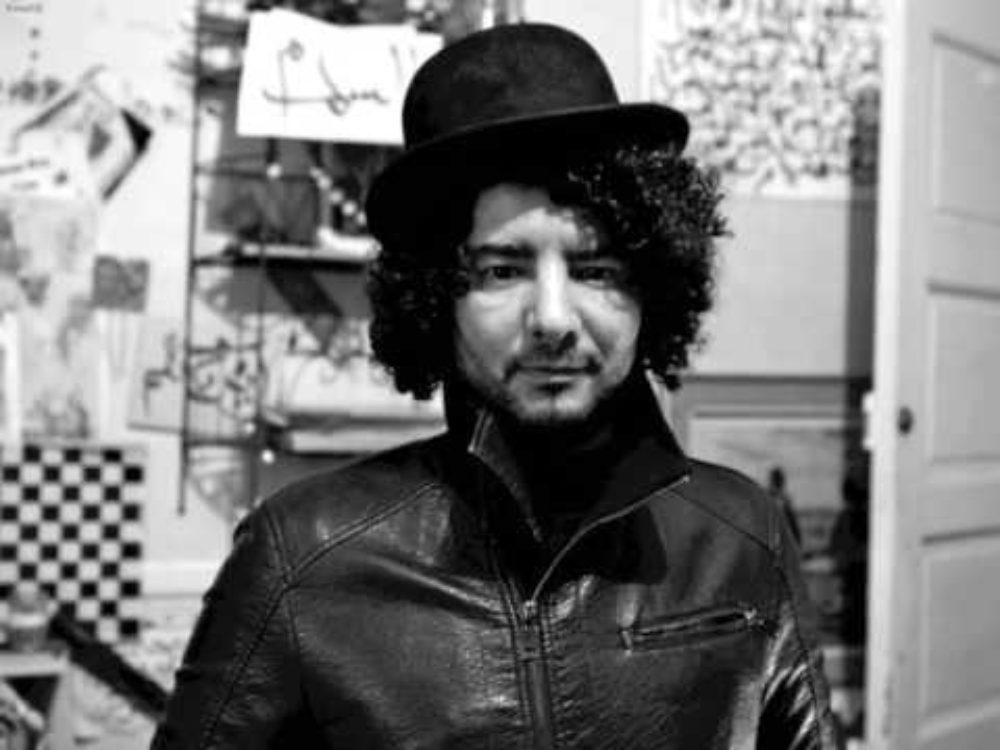 Credit to our producers Alejandro Van Zandt-Escobar and Elodie Maillot, who visited Parisian-Algerian rai artist Sofiane Saidi while he was recording in the studio in Paris for our "New Sounds of Afro-Paris" program in 2017—we're excited to finally get to see him in America.
Listen for Sofiane Saidi and his accounts of his late nights in the City of Lights on this absolutely killer show. He and his peers appear on this playlist as well.
Xenia França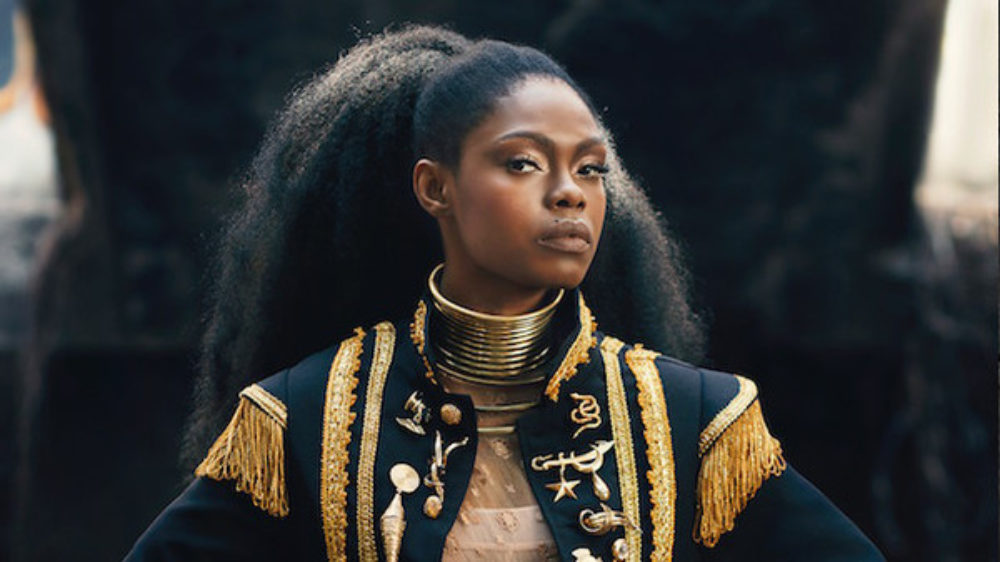 This will be the first time we've seen Brazilian Xenia Franca since she played at Central Park Summerstage as part of Brasil Summerfest in 2018—is she going to bust out the agogo? We can only hope.
We hope to have more on these artists up before they perform at Sunday's globalFEST, and we'll definitely have more after the show.