Mdou Moctar Previews 4/22 Concert Stream With Live Performance of "Afrique Victime"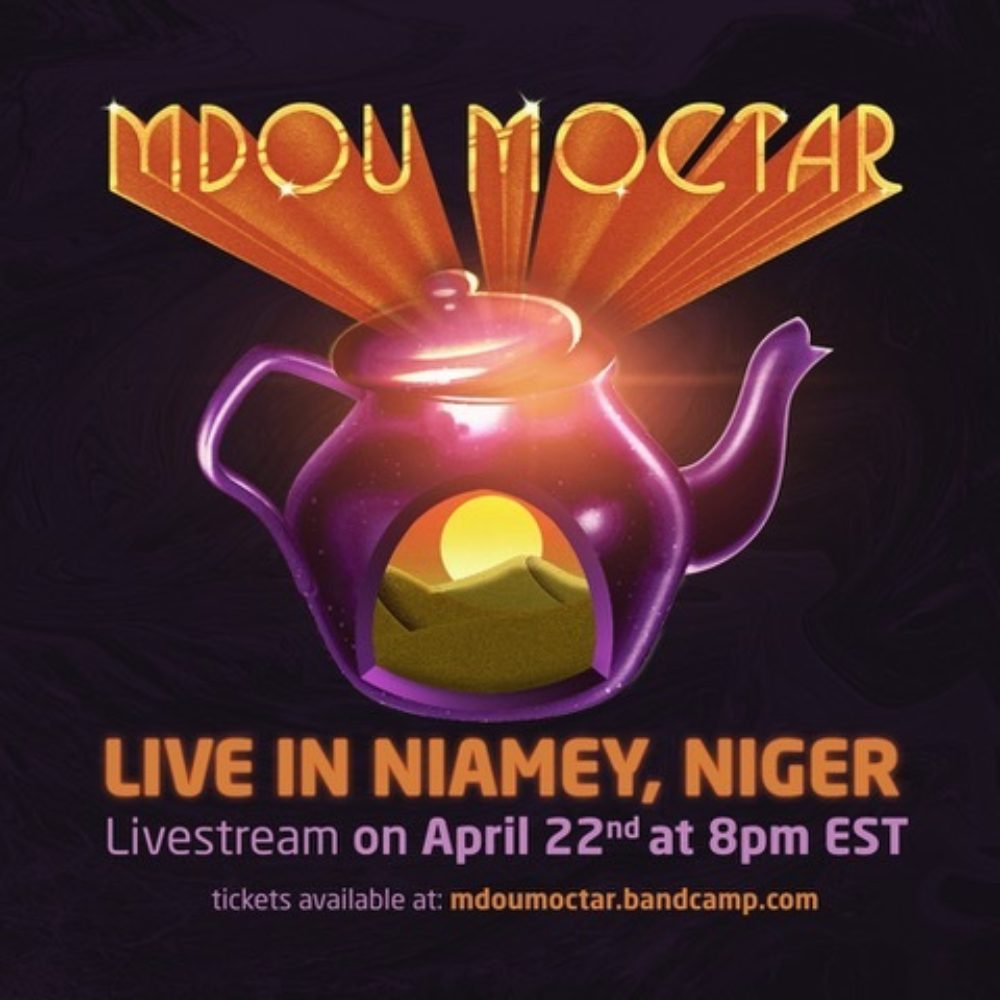 Today Mdou Moctar, the shared name of the man and band, announced a live-streamed concert broadcast on April 22 at 8 pm via Bandcamp. The concert was recorded in late 2020 in Niamey, the capital of Niger, over three nights. Though the group set up outside to record a few songs with no fanfare, the sound of the band playing quickly attracted a crowd.

In the sneak peak, the band playing the title track from their upcoming album Afrique Victime, you can see the residents of Niamey letting loose and dancing up their own dust storm:


We've been seeing Mdou Moctar in clubs and bars in America for years now, long enough that it feels like the natural setting for his music—really, it does fit right in. And though Mdou Moctar's style is descended from wedding music in his hometown of Agadez—a 15-hour drive from Niamey—it's cool to see how a Nigerien crowd reacts to his music. I'm not saying we should let children into bars when Mdou Moctar's playing, I'm just saying they obviously get it.

Tickets for the live stream are $10 and available on Bandcamp now. Preorders are open for Afrique Victime, out May 21 on Matador Records.