Youssou N'Dour at Brooklyn Academy of Music
Some five years ago, when Youssou N'Dour was still in the afterglow of his service in the government of Senegal, he made a long-awaited return to the Howard Gilman Opera House at BAM (Brooklyn Academy of Music). He was introduced to the stage as much as an official dignitary as a superstar singer. He began with a set of his most internationally successful hits, and wound up with a few rousing mbalax numbers. Maybe it was just me, but I had the impression that government service had not done much for his cool factor. He was in fine voice—when is he not?—and the band was as tight as ever. But until he hit those mbalax tunes near the end of the show, I had the sense he was going through the motions. I felt strangely unmoved.
Subsequently, he has produced two fine albums (Africa Rekk, 2016, and History, 2019) and resumed regular touring. When he performed last fall at Carnegie Hall, I had the sense that Youssou the performer was back. The show was great. But N'Dour's May 31 show at BAM—the same venue where I had previously been underwhelmed—was simply the best performance I have ever seen him give. (N'Dour also performed at BAM on June 1.)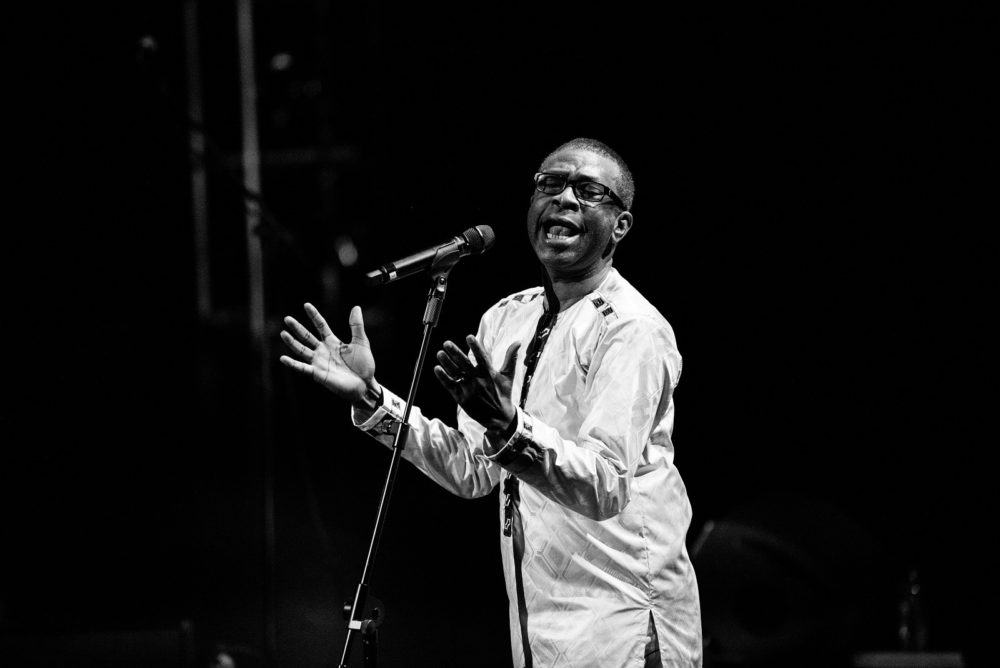 First, there was the set list. He chose what I consider the absolute gems from his 35-album repertoire: "Set," "Immigrés," "Bekyat," "Birima," all delivered in long, leisurely renditions with marvelous pacing. One standout was the slow build on "Birima," N'Dour's praise to a Senegalese king, winding up with the entire audience singing the refrain, over and over, joyously. Then there was show's classic arc, eye-popping appearances of Super Etoile's hyper-athletic sabar dancer, percussion breakdowns during which brave dancers (no punters need apply) demonstrated their command of the demanding ventilateur (electric fan) dance on stage, immensely satisfying audience singalongs, two long encores, including a poignant "New Africa," at the start of which he wisely tucked in refrains from "Seven Seconds" and "My Hope is in You"—both enormous hits that needed to be recognized, but not delivered in full. He did just two songs from the new album, both remakes of older songs. Clearly no record company is breathing down his back to promote the new stuff. All of this felt just perfect, though I was surprised that he omitted his beautiful new song for the late bassist/musical director, Habib Faye. Perhaps it just felt too sad for such celebratory occasion.

Then there was the band, Super Etoile. If there is a tighter, more exciting ensemble on the African music circuit today, I have not heard it. And finally, Youssou himself, speaking hardly a word to the audience, but moving, smiling, dancing like the consummate performer he is throughout the two-hour performance, with the energy and presence of a man half his age, and keeping a laser focus on the audience that required no explanation. By the end, it was hard to question the phrase percussionist Babacar Faye repeated throughout this amazing show: Youssou N'Dour is undoubtedly "The King of African Pop."