2023 Montreal International Jazz Festival
The Festival International de Jazz de Montreal (FIJM) returned in its 43rd edition in full swing (and shuffle, backbeat, Afrobeat, and even ¾ time). It's been three years since we've attended as in 2020 and 2021, like most of the world, the pandemic restricted the festival to a virtual online event, and last year, while it came back in real life, Covid was still viral enough in the city to keep us at bay. But we had little excuse this year, and perhaps it was because of our absence that the festival seemed more vibrant and stronger than it has in some time, but we also think the new management of the festival that fully took over control this year did an excellent job in bringing both new artists and headliners to its stages that made 2023 feel extra special.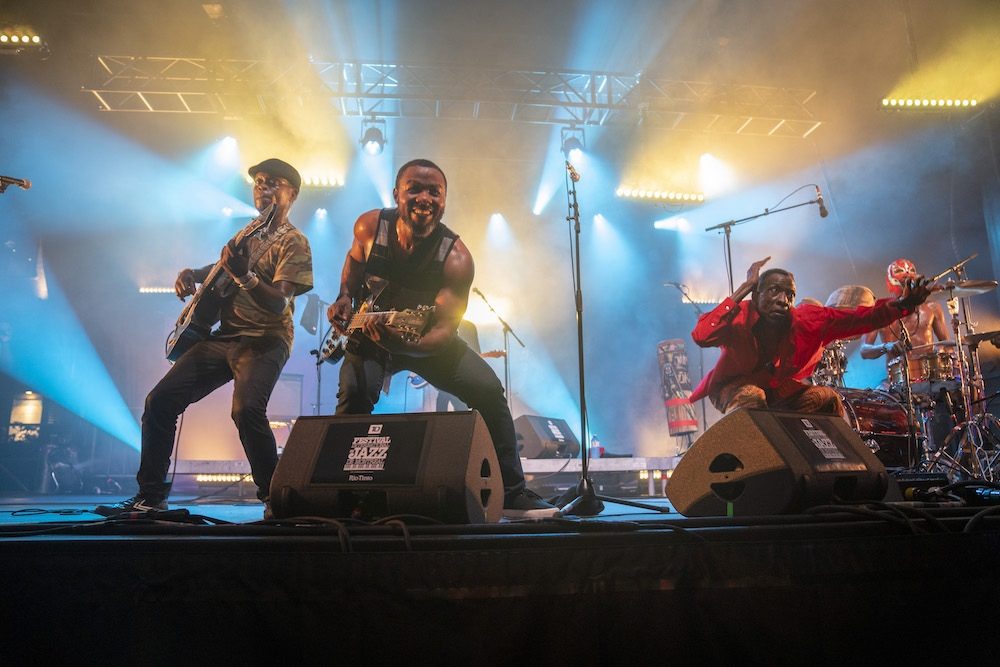 There was one over-reaching theme that seemed to be rearing its head throughout the festival. Artists spoke of it on stage, it came up in our conversations with them, and it was vocal within the music itself. One word: healing. Healing of the land, of the planet, of our governments, of our hearts, of our minds, and our spirits. And music, it was said again and again, is a prescription, a remedy, a pathway to healing. It could be that much of it had to do with last couple of years of isolation, where the notion of being amongst others at a live concert would be just a memory of things past. How starved artists and audiences have been to gather together for a communal experience, an experience that is as primitive as it gets and has sustained throughout human history. Is there anything older than the beat of the drum? Is there anything that connects us from the dawn of mankind to our present than music? Rhythms captured from the beating of our hearts and from the world around us which we manifest through instruments and voice to celebrate our existence. Music it was said, by many of the musicians during the jazzfest, is always connected to rituals. And especially to rituals of healing. And to attempt to discuss this further is where words would fail, and we'd suggest just listening to some of the music of the artists to expand on these thoughts. So let's get to it....
There's an old joke of sorts that's been around for a couple of decades about how hard it is to actually find jazz music at jazz festivals as so many feature pop and rock artists to bring in the crowds, but FIJM seems to have taken this to heart and not only re-focused on making its festival more jazz-oriented than ever, but also turning several venues that were ticketed in the past into ticket-free spaces for jazz concerts.
"To contradict Frank Zappa: Jazz is alive! And it smells pretty good!" exclaimed Maurin Auxéméry, the Festival's programming director in a press release, paraphrasing Zappa's oft-quoted quip that "Jazz isn't dead, it just smells funny." Auxéméry continued, "A new wind is blowing through our beloved jazz world."
There was more than wind blowing, however, over the course of the 10 days from June 28th to July 8th with some residue smoke in the air from the nearby wildfires and a few rainy days that hampered some of the outdoor venues somewhat. Nevertheless, several hundreds of thousands of festival-goers witnessed over 350 concerts, with two-third's of them free, with over 3 thousand musicians from over 30 countries on 6 outdoor stages and 11 indoor venues.
Looking at those numbers, you'll understand it would be impossible to see all the acts at the festival, yet there were seemingly more than ever performances that fall within our Afropop Worldwide wheelhouse to see this year, and we tip our hat to the festival bookers for their work.
To begin, several festival returnees who we've done in-depth interviews with in the past appeared, such as Ethiopian Jazz legend Hailu Mergia Congolese rockers Jupiter and Okwess, the latter delivering a powerhouse performance which had the crowd dancing from the first note. We were also hoping to see and catch up with Vieux Farka Touré to chat about his latest collaboration with Houston, Texas trio Khruangbin, but the Malian master had trouble getting across the border and regrettably had to cancel just a few hours before his scheduled performance at Club Soda.

As the festival laid heavy on the jazz side, so we did in scheduling the acts we wanted to catch. Leading the pack of world jazz performances that utterly musically satiated us was South African pianist Nduduzo Makhathini who integrates his ancestral tribal rituals and American jazz into an evocative spiritual experience; Naissam Jalal, a Franco-Syrian flautist who offers a "jazz of the Levant," blending jazz rhythms with Middle Eastern melodies; as well Anouar Brahim, the Tunisian oud master mesmerized us and who records on the jazz ECM label and has recorded with such jazz giants as Jack DeJonette and Dave Holland; Cuban superstar Cimafunk, who has often been described as "if Benny Moré and James Brown had a love child" to which we'd add Femi Kuti to that birthing and whose latest album El Alimento features collaborations with both Chucho Valdés (who also performed at the festival this year) and George Clinton amongst others, just killed it and turned the large outdoor TD stage into an Afro-Cuban dance party; British ensemble Kokoroko, who create an Afrobeat-infused 21st century jazz were stunning; Franco-Lebanese trumpeter Ibrahim Maalouf, who was nominated for a Grammy award last year for his collaboration with Angelique Kidjo also packed the space around the main outdoor stage; and both Toronto-based Cuban duo Okan and New York-based Cuban percussionist Pedrito Martinez blend their Santerían beliefs and rhythmic influences and entranced audiences.

We'll be featuring interviews with Makhathini, Okan, Cimafunk, and Kokoroko from the festival shortly.

If all that wasn't enough, three European-based acts that were new to us highly impressed. First on this list were Derya Yidirim and Grup Şimşek, a German-based group who take traditional Anatolian songs and put them through a psychedelic trip-hop reworking, singing mostly in Turkish by Yidirim who is also an accomplished balama (a Turkish lute) player.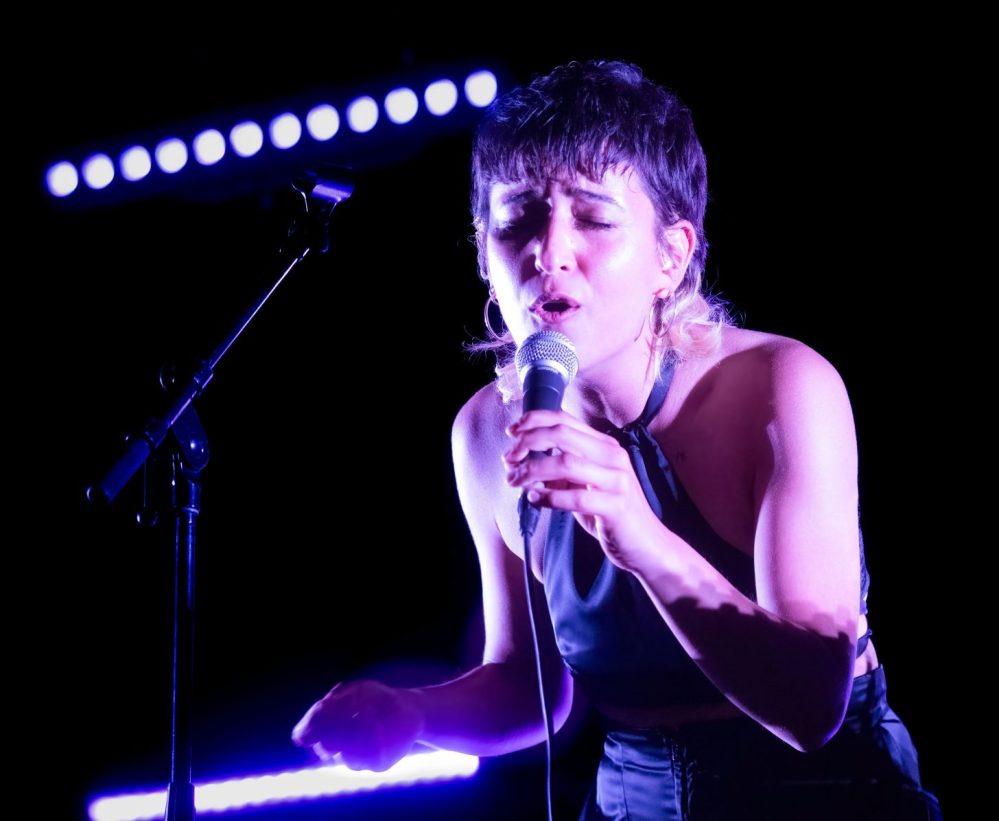 It was deliciously perfect music for a chill afternoon outdoors. A similar Anatolian band, but this time based in Denmark, Aysay, are more on the psych-rock side than the more dreamy Yidirim's band. Their lead singer, Luna Ersahin, similarly also doubles on the balama. And finally, the Ukrainian art band, DakhaBrakha played to a sold out audience of both Ukrainian refugees and supporters at Club Soda.
As well, there were a couple of local acts that also wowed us. Kinshasa-born, South African-raised, and now Montrealer R'n'B singer Mopao Mumu took to the stage looking as if she was about to give birth at any second. At one point she ran off the stage during a song leaving the audience to wonder if this was the moment, but returned by the time her incredible Congolese guitarist Cithara Regem finished his highlife-styled solo, apologizing and noting that "in her condition" she needs to take unexpected bathroom breaks which got a round of applause from the audience.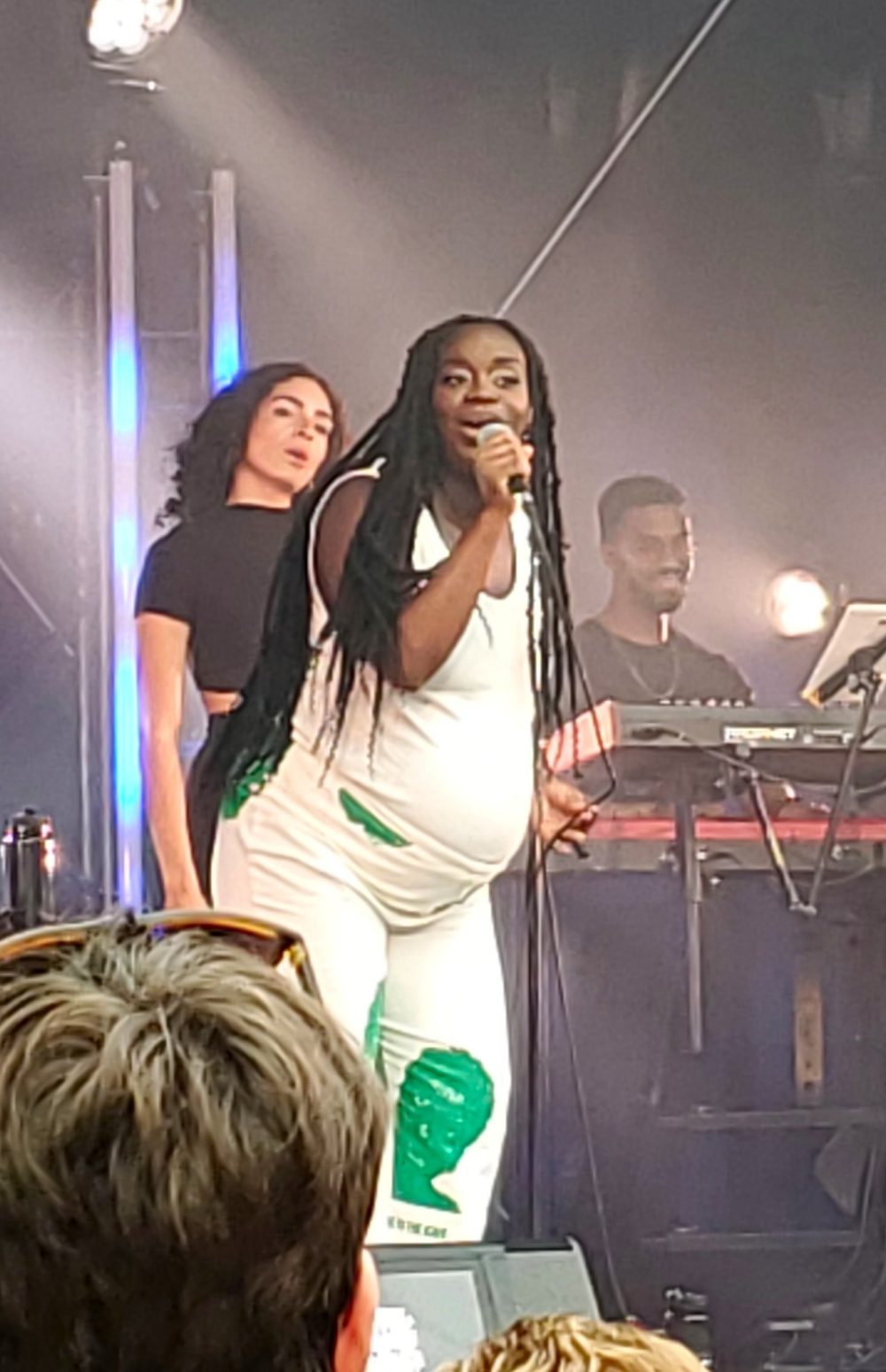 David Ryshpan's Trio Bruxo also gets a special shout-out for their lovely jazz interpretations of "samba-jazz" piano trios of the 1960s and 1970s. Montrealer Ryshpan has spent much time not only studying the music of Brazil, but has toured playing keyboards for Jorge Ben and has recorded with Marisa Monte.
And so we come to the five-star diva that is Marisa Monte. Her show packed the 1400-plus Theater Maisonneuve for two consecutive nights with adoring fans. She sang, she danced, she had two costume changes, and it was an unforgettable night for all. Opening the show was Montreal-based Brazilian singer/songwriter Rommel Ribiero who continues to impress us as he grows musically (and also featured David Ryshpan on keys). Monte also received the Carlos Jobim Award this year from FIJM, which "is handed out to an artist who has shone in world music and whose cultural mixes have had an undeniable influence on the history of jazz."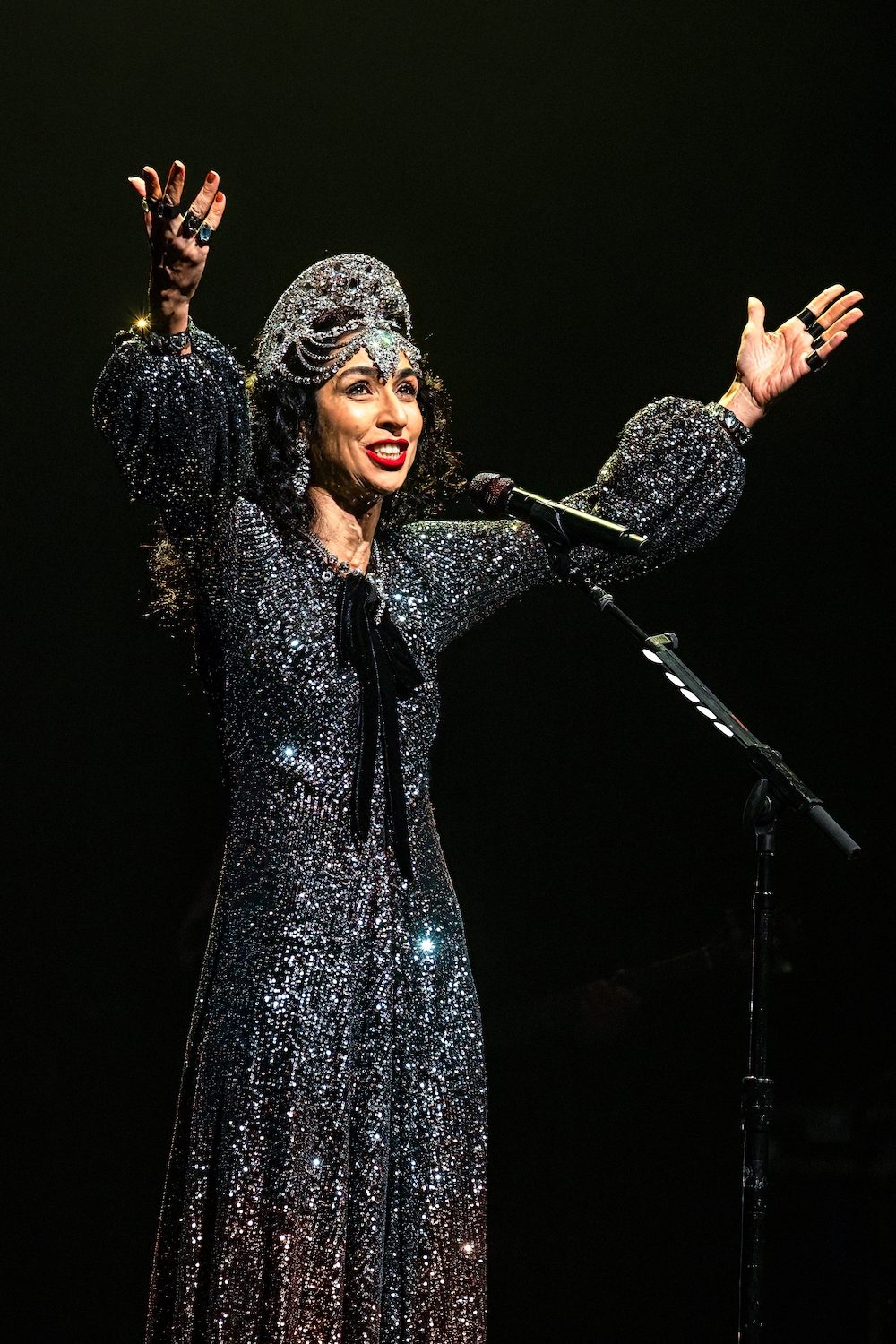 As we wrap up this field report, other notable major acts that appeared at the festival included Herbie Hancock, Robert Plant and Alison Krauss, Thundercat, Emmet Cohen Trio, Danielle Ponder, Tank and the Bangas, The Budos Band, BADBADNOTGOOD, Buddy Guy, Snarky Puppy, Brandee Younger, Melody Gardot, Diana Krall, and Natalia Lafourcade.
It was a great year with great music of all styles, and you should mark your calendars and start planning a trip to Montreal for next year's festival without a doubt.