Best of The Beat on Afropop: Celebrating Bob Marley Day

Feb. 6, 1945: The birthday of reggae icon Bob Marley has become an international celebration of his life, music and message as his legacy continues to be recognized worldwide as Bob Marley Day. He would have been 75 this month. A quick glance at reggaeville.com lists dozens of Marley-themed events worldwide: Lisbon, Portugal; Beijing, China; Durban, South Africa; Negril, Jamaica; Australia, Malta, Los Angeles, San Diego, Miami, St. Petersburg, Florida; Cape Giradeau, Missouri; the Bob Marley Museum in Kingston, Jamaica, and there are undoubtedly many others, some featuring some members of the Marley family, Wailers band members, or simply celebrating reggae. Check your local listings!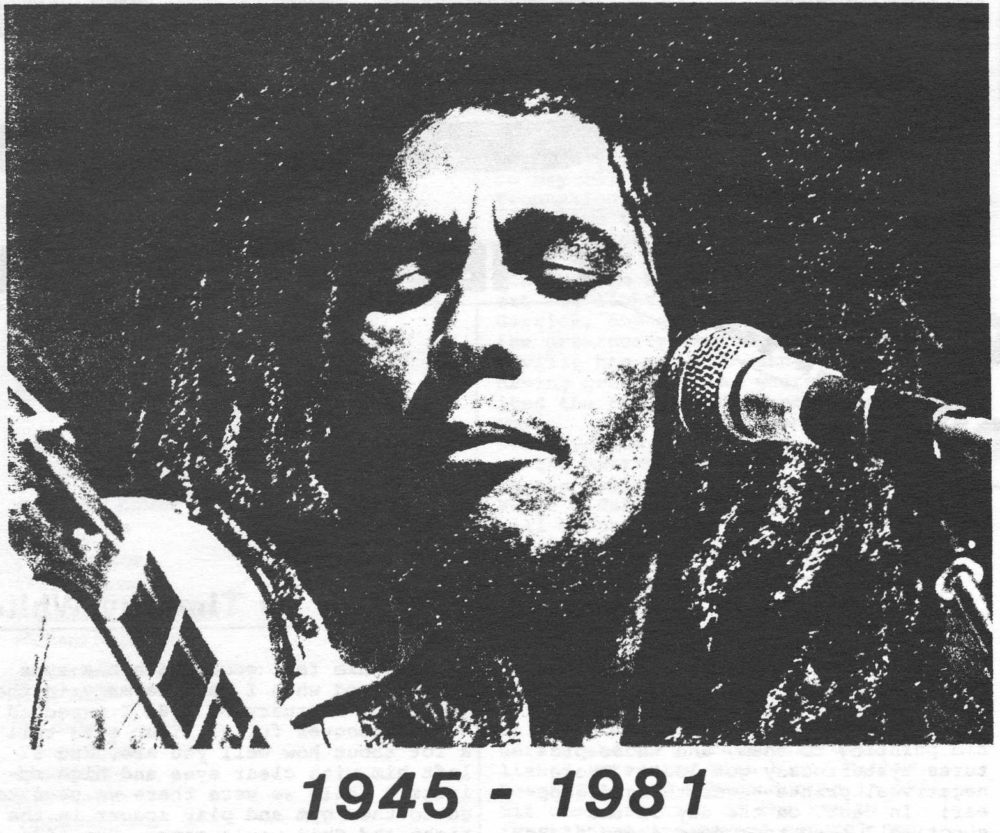 Marley's music and his untimely death in 1981 inspired a handmade newsletter called The Reggae Beat that arose from The Reggae Beat radio program, broadcasting from KCRW-FM in Los Angeles, hosted by Roger Steffens and Hank Holmes every Sunday afternoon, and for which I became a board op and staff member.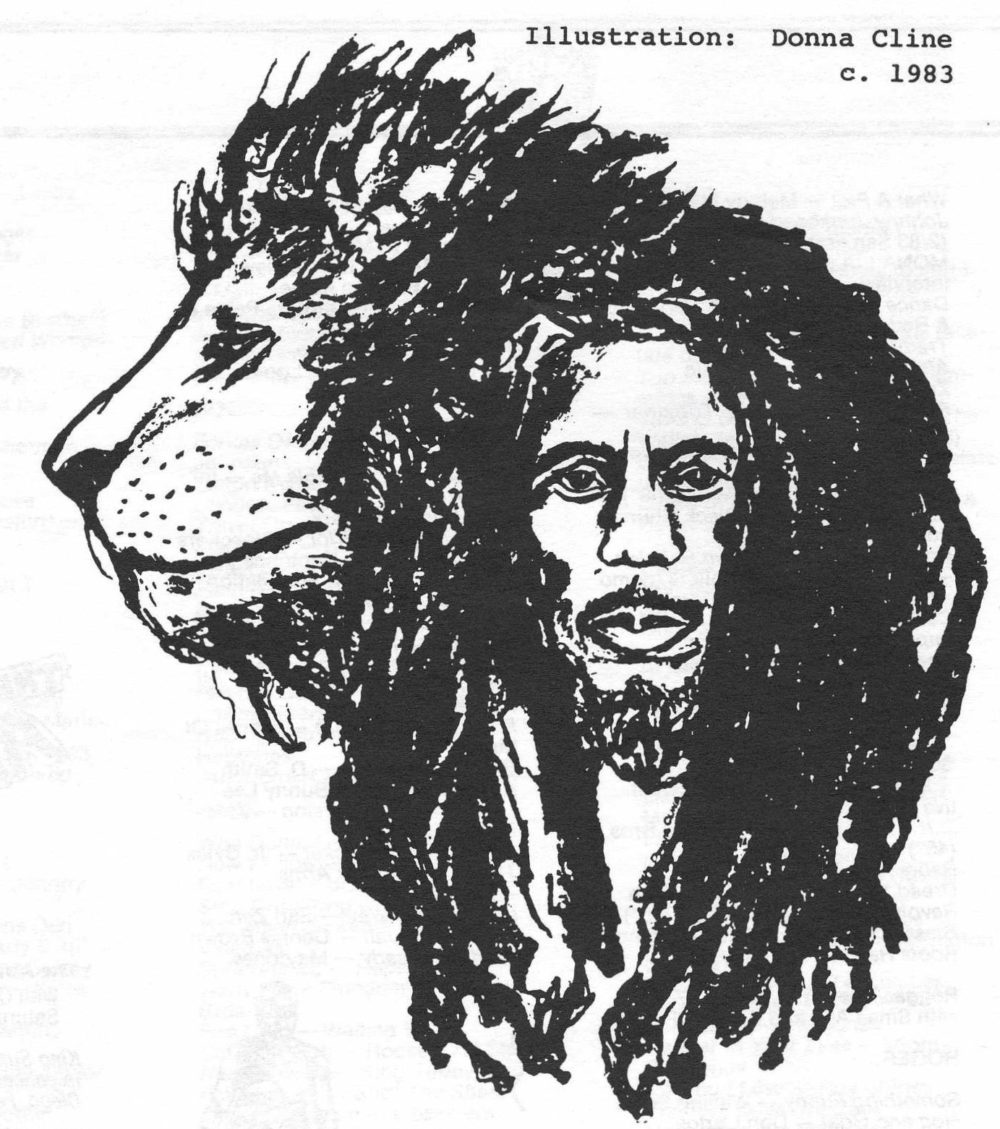 For this installment of afropop.org's "Best of The Beat" reprint series, we go way, way back to 1983, and the publication of a Bob Marley tribute, the first of a series of 26 annual Bob Marley issues dedicated to all things Marley and the Wailers band members. It was a whopping 24 pages, printed in glorious black and white, much of it typeset on my IBM Selectric typewriter, pasted up and distributed by a crew of dedicated volunteers and fans. The nascent magazine was then called Reggae and African Beat, as we had already begun to include African music in our content.
In 1983, Roger Steffens, the guest editor of this and subsequent Marley issues, wrote an extensive history of Bob's career and legacy. The edition also featured loving tributes by many other crucial journalists, photographers and visual artists, including Timothy White, Isaac Fergusson, Danny Holloway, Bruce Talamon, Neville Garrick, Chuck Krall and many others, discussing and celebrating various aspects of Marley's legendary life.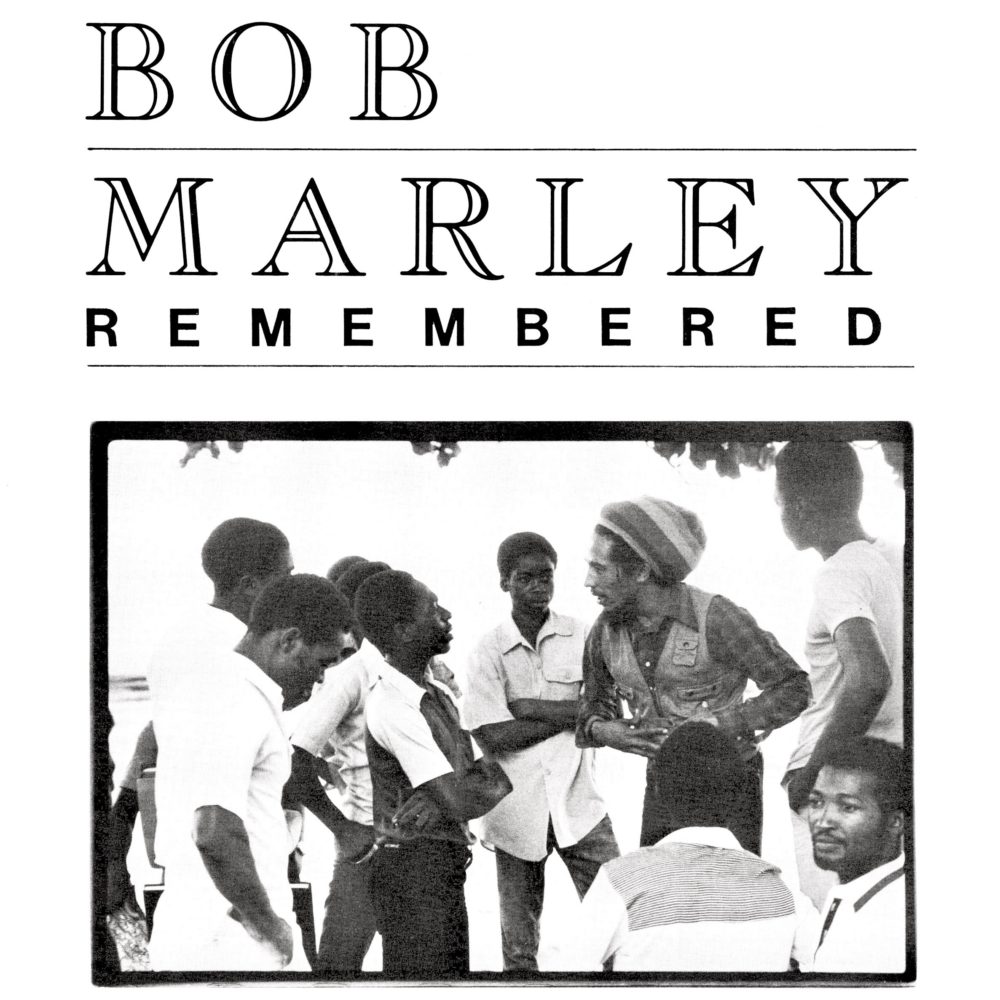 The cover photo by Bruce Talamon shows Marley reasoning with youths on the beach in Gabon, West Africa in 1980. As Steffens noted in the Forward: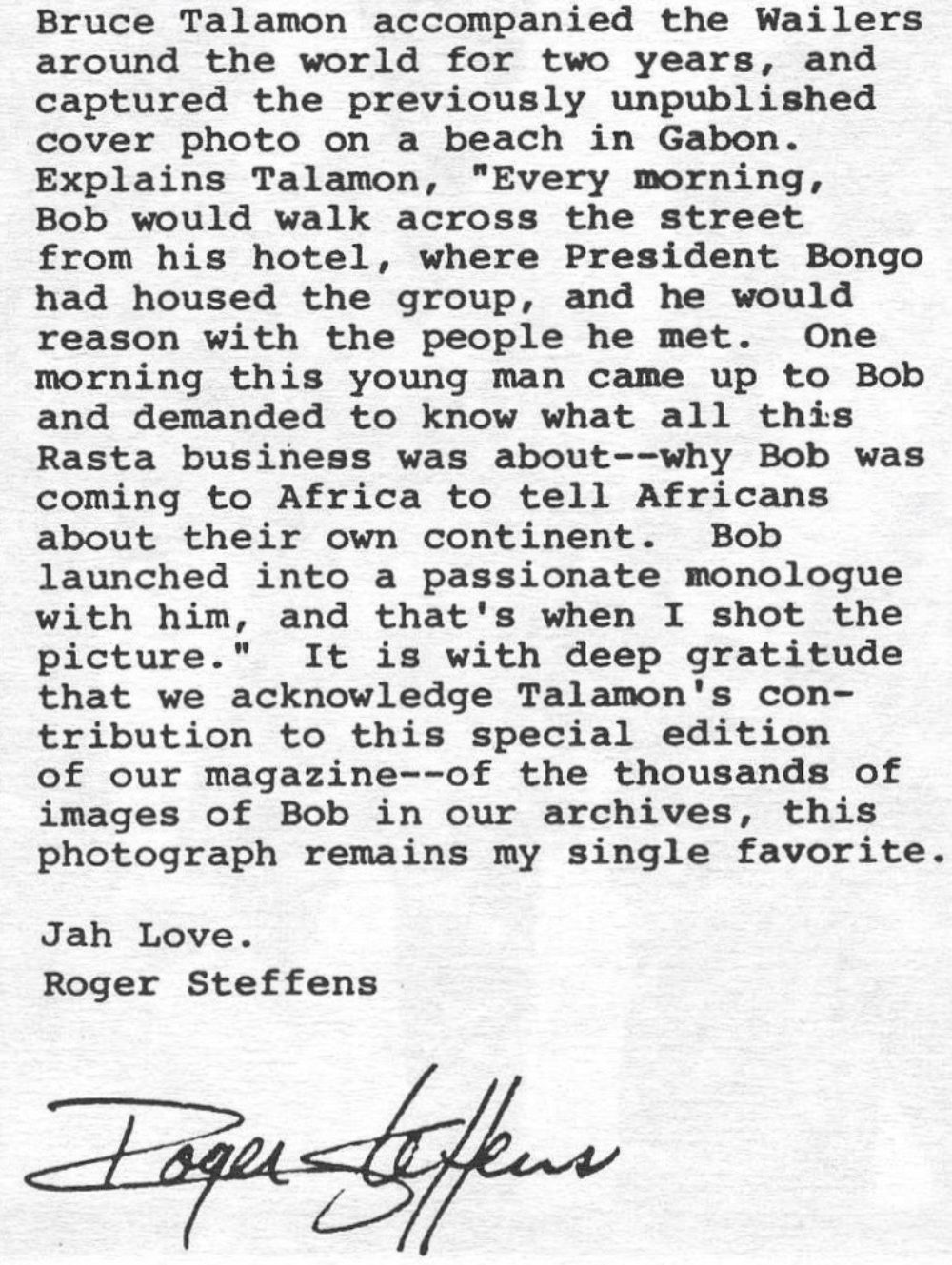 More of Bruce Talamon's intimate and evocative photographs of Marley and the Wailers band can be seen in his book, Bob Marley: Spirit Dancer (Norton, 1994). More information HERE.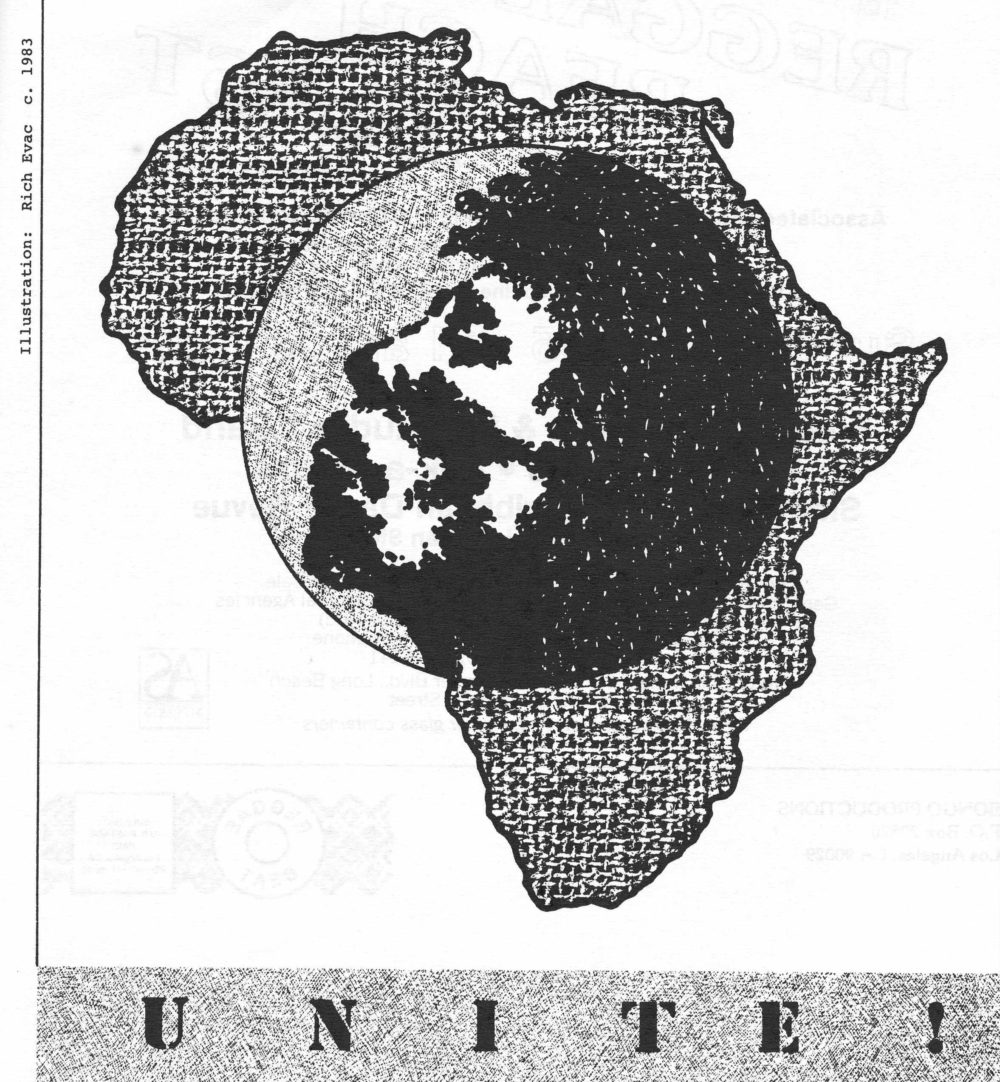 VIDEO: One Love: Bob Marley All Star Tribute, Orcabessa Bay, JA, Dec. 4 1999
Performers and set list