Best of The Beat on Afropop: Fela Is Freed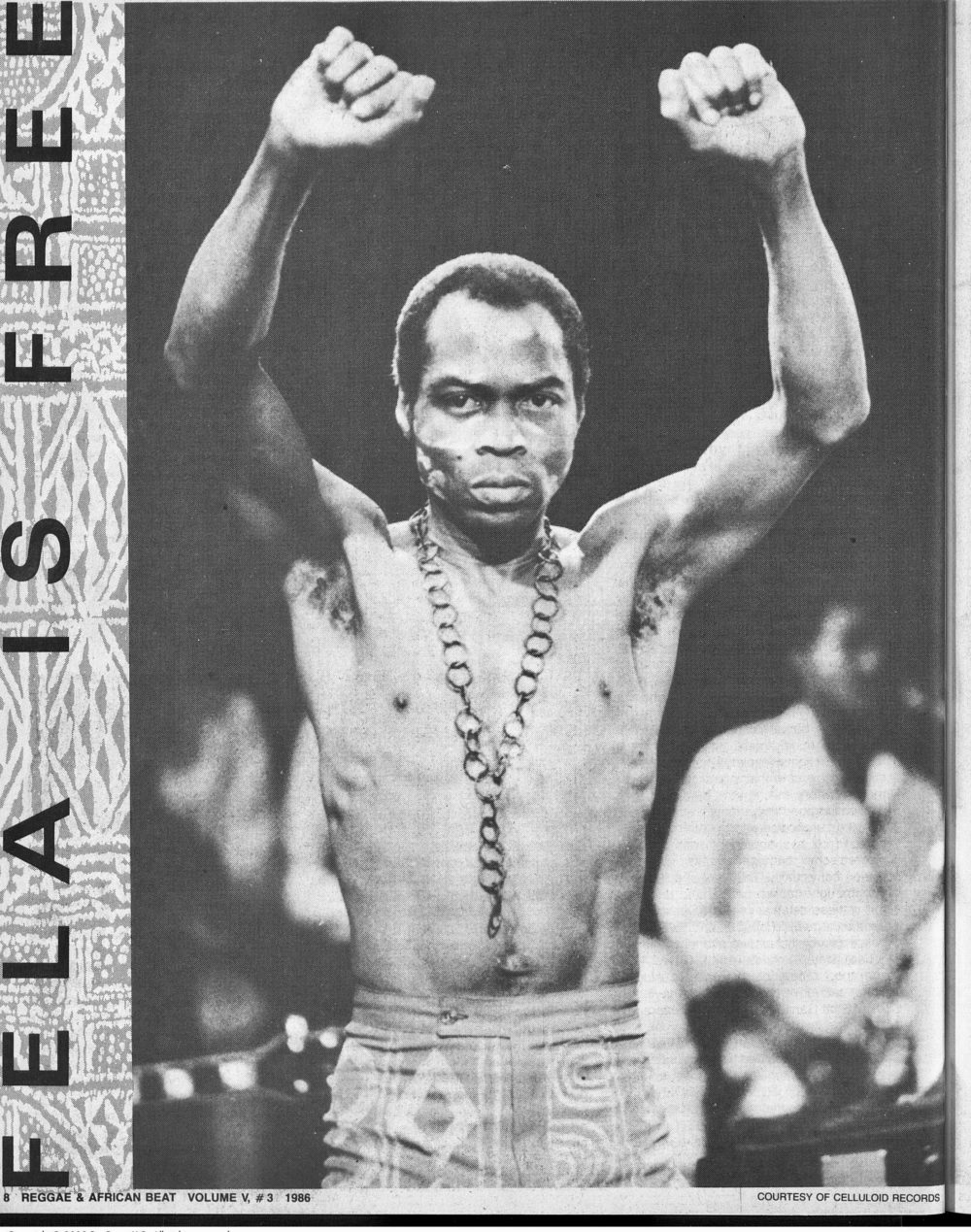 "Felabration" (in New York and elsewhere) has become a week-long global holiday in memory of Fela Kuti, the outspoken firebrand whose music put Afrobeat on the map. The commemoration was conceived in 1998 by Kuti's daughter Yemi as an annual celebration of Fela's life and music held at his legendary club, The Shrine, in Lagos, Nigeria, during his birthday week of Oct. 15. The concept has since spread spontaneously throughout the world.

Fela's dramatic life and musical career has inspired a Broadway production, a film (Finding Fela) and numerous Afrobeat bands all over the map. The Beat published a good dozen articles about him, beginning in 1984, documenting him more than any artist other than Bob Marley, through the remaining years of his life until his untimely death in 1997.
A particularly sensational occurrence that galvanized international attention was Fela's arrest and imprisonment in Nigeria in 1985 on trumped up currency smuggling charges on the eve of his departure for his first American tour. The band was allowed to travel, and son Femi Kuti took his father's place as band leader. Fela's case became an worldwide cause célèbre, setting off a fervent "Free Fela" campaign pressuring the Nigerian government for his release.
This installment of Best of The Beat, "Fela Is Free," was published in Vol. 5 #3, 1986, when Fela had just been released from prison following a year of public outcry and protests. Also included is a sidebar from Randall Grass, excerpting an interview with Fela dated May 31, 1986, by Randall Grass: "I believe that suffering has a purpose."