Emicida Releases Documentary on Afro-Brazilian Artists, Single with Gilberto Gil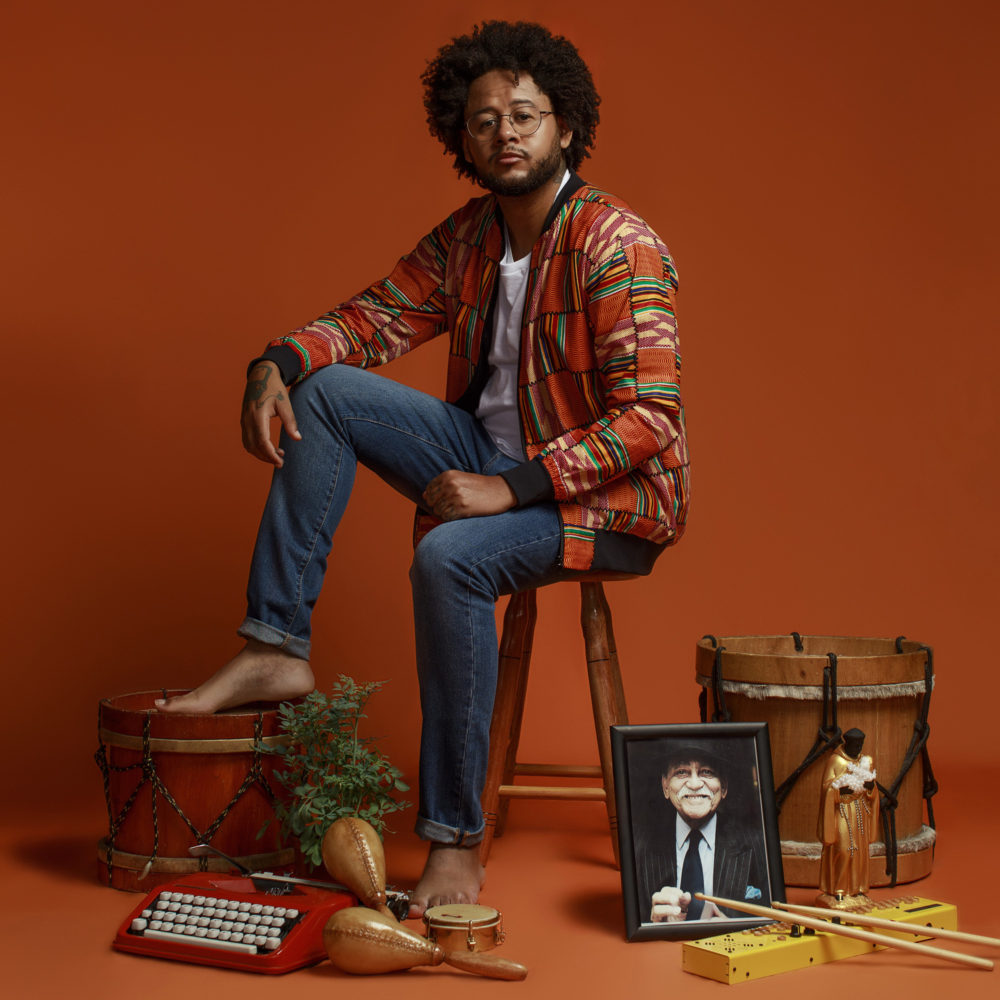 Racial justice brought people out of their homes and into the streets across the world in 2020 and the Brazilian MC and social activist Emicida looks to keep the conversation going. He just released a documentary on Netflix, AmarElo: It's All For Yesterday, that is both a fascinating history lesson about samba and a reflection on social and racial equality in Brazil. (Forgive this trailer all in Portuguese—there are English subtitles on Netflix.)

The documentary is framed around a concert held at the Teatro Municipal in São Paulo that featured Emicida and all of his collaborators who appeared on his AmarElo album released in early 2020, including stars old and new like Pabllo Vittar, Maria Bethania, Marcos Valle and Ibeyi. The concert features a host of Black Brazilian stars performing in a place that rarely even has Black audiences. The story told is of artists often overlooked and left out of history too.

One featured performer is Gilberto Gil, who is featured on a new song, "E Tudo Pra Ontem" and video Emicida released last week.


The song is a contemplative examination of time and of how we spend our days, and features Gil reciting a poem called "A vida não é útil"—"The life isn't useful"—written by the great Brazilian indigenous leader, environmentalist, philosopher and poet Ailton Krenak.

You can start to see Emicida's goals as an activist come into focus—affirming the contributions of Afro-Brazilians and Afro-Brazilian culture to Brazil's national identity, showcasing the talents and contributions of Afro-Brazilian artists to this day, especially in places that have historically excluded them. It's the artistic supplement to more direct action, like his eight-hour nonstop YouTube stream to raise money on behalf of Mães de Favela (Mothers from Favelas) and the AmarElo Prisma project, a series of online seminars on mental health and well-being in the Black community.

From Minneapolis to São Paulo, there's still a huge amount of work to be done to undo centuries of discrimination and white supremacy. Emicida demonstrates that strength to continue that work can come from collaboration, joy and even celebration.