Field Report: IOMMa and Sakifo Musik Festivals—Indian Ocean's Finest Music
Maloya is the national music of La Réunion (Reunion Island), a French overseas department in the Indian Ocean, a one-hour flight from Madagascar. For many years this strong, percussive music, usually sung in French Creole, was not tolerated by the French authorities because maloya was associated with the independence movement on this tropical island. The origin of the trance-inducing rhythms of maloya dates to the days when slaves from Madagascar and Mozambique were forced to work on the island's French-owned coffee and sugarcane plantations. This all changed in 1981 when François Mitterand was elected as president of France. From that moment maloya artists could perform in public, and the energetic music was played on local radio stations. Since 2009 maloya has been listed by UNESCO as an "Intangible Cultural Heritage of Humanity".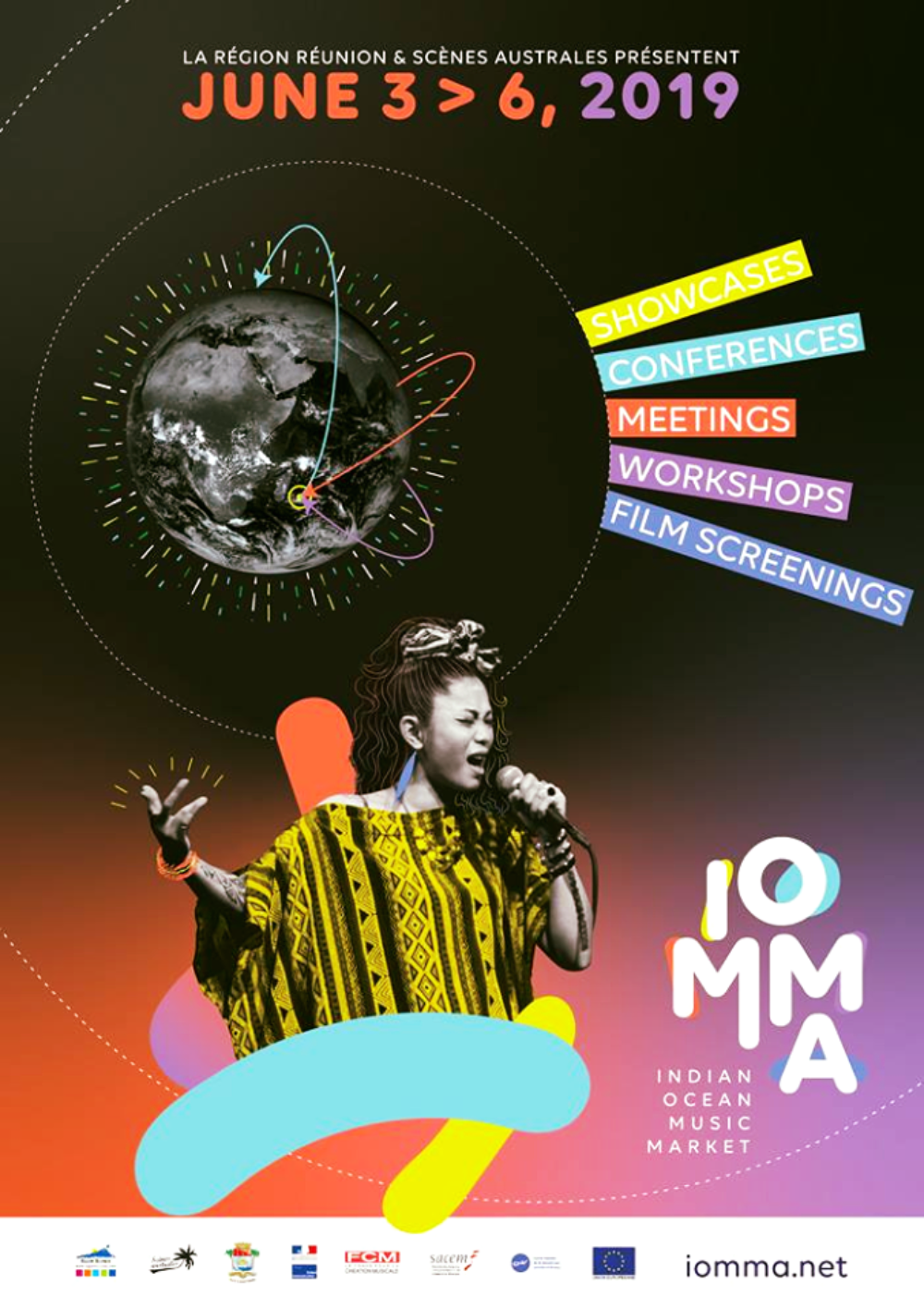 One of the best places to enjoy maloya is at the annual Indian Ocean Music Market and the Sakifo festival, which were held this year in the first week of June. IOMMa is the first music industry platform in the Indian Ocean area. This market promotes exchanges, meetings and opportunities between artists and professionals, while building a bridge towards the music industry in Europe, Australia, America and Asia. IOMMa's ambition is to help the Indian Ocean music industry carry on its professionalization, as well as encourage networking through a wide range of business meetings among international players. Presented by the French organization Scènes Austral in partnership with the European Union and the Regional Council, IOMMa brought together 370 delegates (programmers, bookers, institutions, producers, media, artists ). Over three days they convened for a program of panel discussions, speed dates, workshops, film screenings and music showcases where 30 bands from the Indian Ocean area performed during 30-minute showcase sets held at various locations on the island and accessible to the public.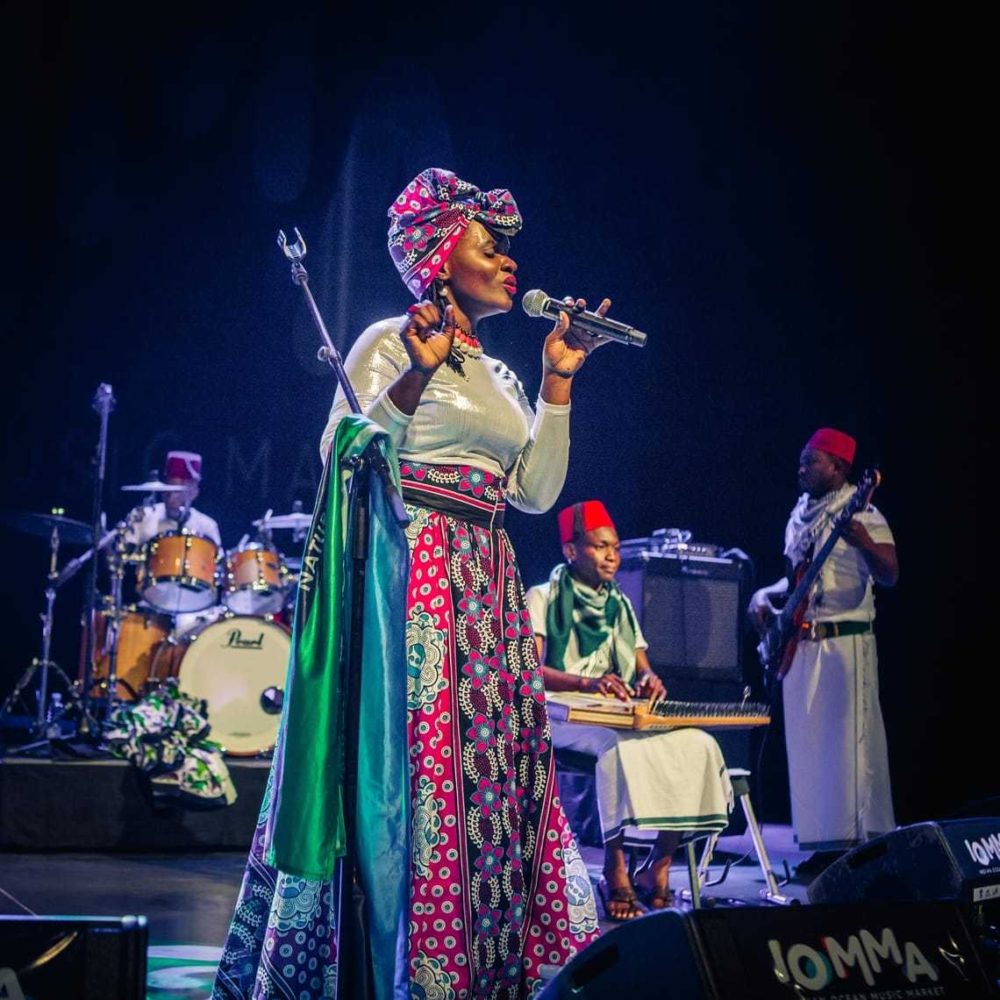 One of the musical revelations of this IOMMa was the showcase by Siti and The Band, a young group from the Tanzanian island of Zanzibar. This ensemble brings a modern version of taarab music, bearing influences from ancient Arab, Persian, Indian and African cultures and traditions. The musicians met while formally studying at the Dhow Countries Music Academy in Zanzibar, and aim to set an example for a new generation of East Africans by carrying on the cultural legacy of their renowned elders, Siti Binti Saad and Bi Kidude. By fusing traditional taarab instruments – quanun, oud and violin – with Western music styles such as jazz, funk and reggae, Siti and The Band present an original musical concept. The band's focal point is their charming lead singer Siti Amina Omar, who is blessed with a beautiful voice. She had struggle hard to be able to pursue her career as female musician, and it is no wonder that most of her songs are about humiliation. Although the fusion of genres was not always successful, their showcase in the Stella Matutina Museum was very promising. Hopefully their taarab 2.0 will find its way to Western music stages.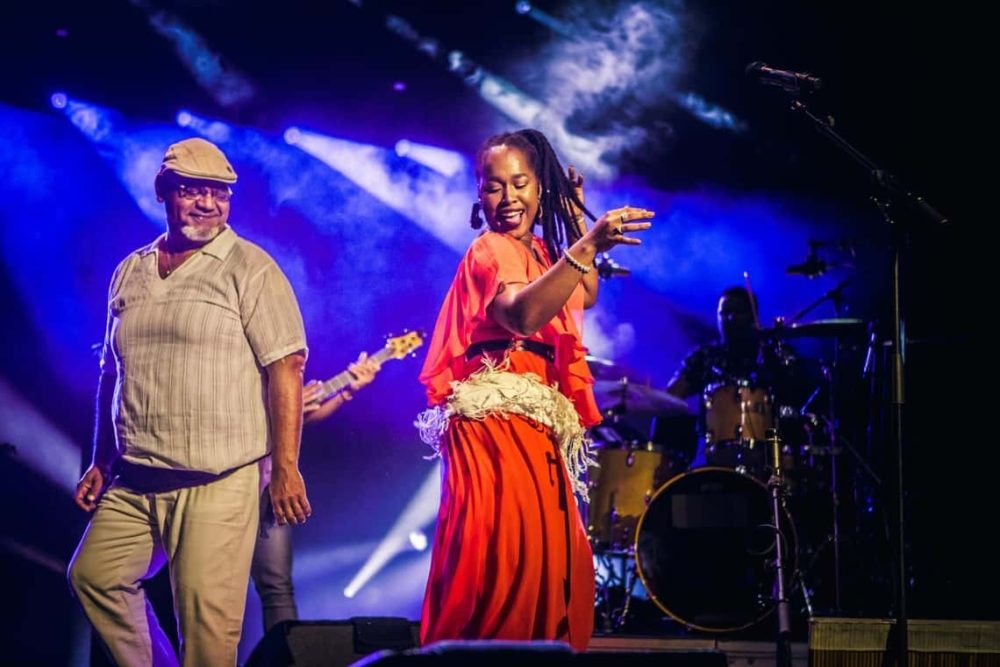 Mixing maloya from La Réunion with Cape Verdean funaná and batuque might sound like a silly idea, but the showcase of Réunionese maloya singer Tiloun and Cape Verdean star vocalist Elida Almeida proved that their project RougaïVerde is a fruitful concept. Even though they represent two generations and live on two islands some 10,000 km from one other, they brought out their mutual best with an energetic blend of Creole rhythms. The creation was presented for the first time this year in Praia on the Cape Verdean island Santiago during the Kriol Jazz Festival.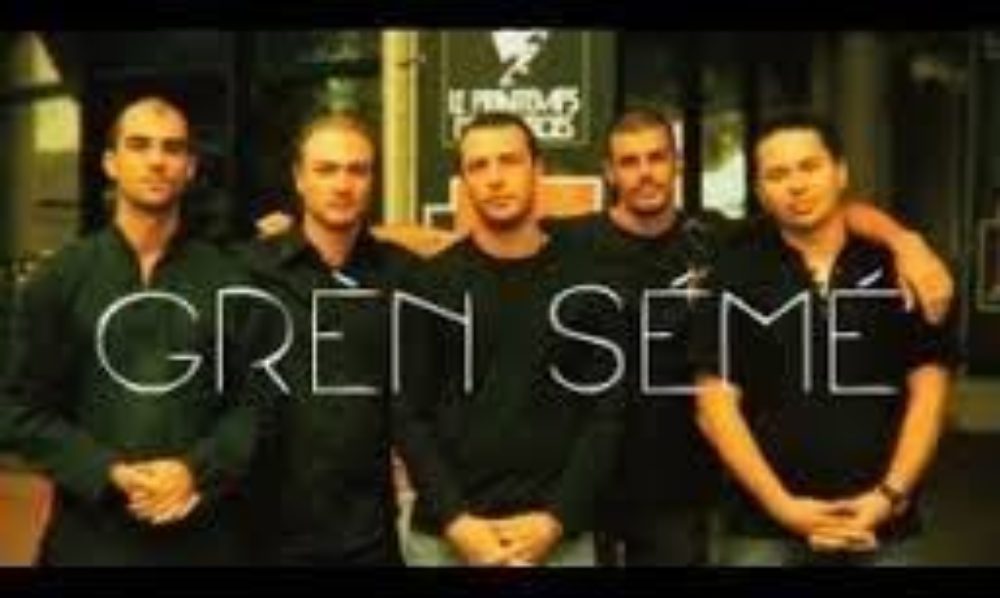 Grèn Sémé is one of the most interesting groups from La Réunion. Having been around for more than 10 years, this ensemble, led by singer and songwriter Carlo De Sacco, follows its own musical path, somewhere between poetic rock, dub, maloya and chanson. They call their music maloya evolutif. The result is quite original, very poetic music, inventing a new music style where Creole and Reunion maloya meet with touches reminiscent of Brel, Bashung and Noir Désir. Grèn Sémé recently signed with Lusafrica, the label which introduced Cesaria Evora to the world.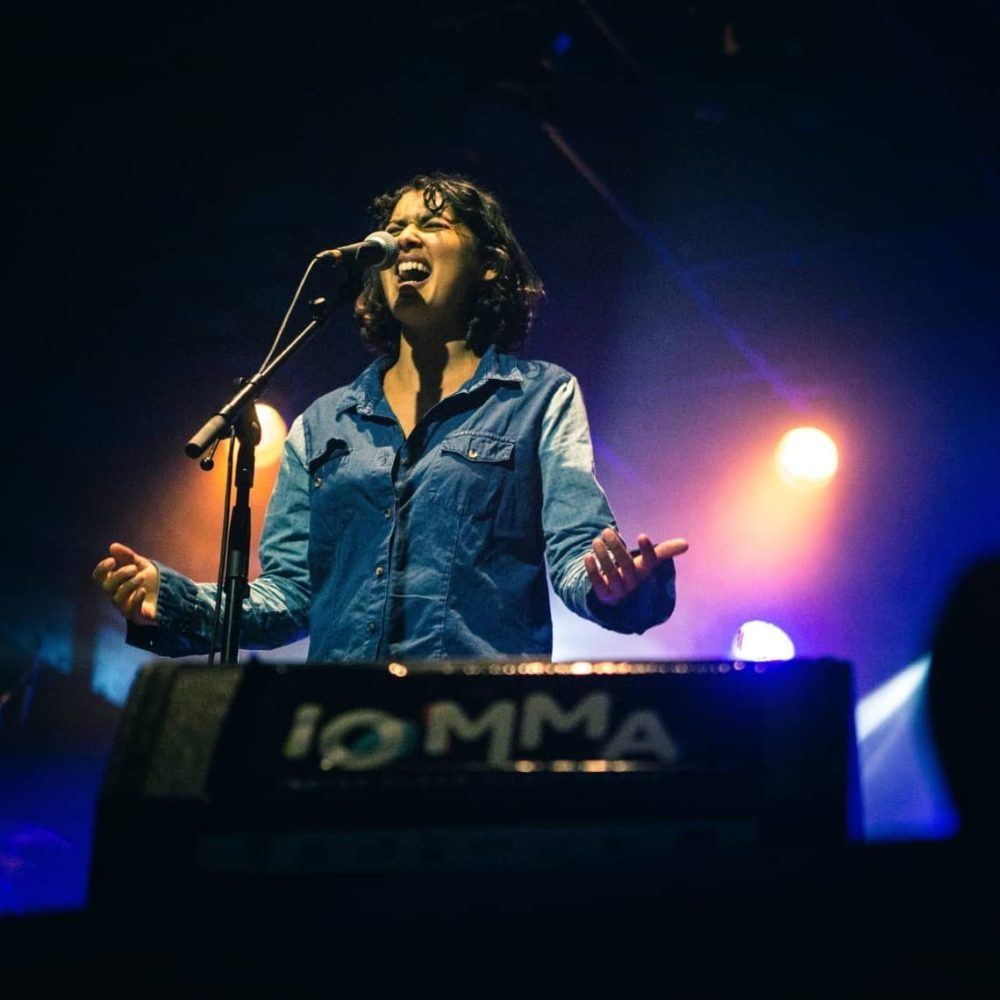 One of the highlights of IOMMa was the performance by Reunion singer, poet and dancer Ann O'Aro, who blends local poetry with maloya rhythms. Her warm voice and intimate melodies shrouds the cruelty she had to endure when she was abused as a child,. Her intense lyrics are all in the Reunion Creole language and quite hard to understand for outsiders but her harsh words can be felt in her songs that pierce to your very soul, sometimes with painful silences. At her showcase in the Kervegen in St. Pierre she was accompanied by a trombone player and a percussionist. Following her impressive showcase Ann O'Aro received the Coup de Coeur Francophone 2019, an incentive award from the prestigious Académie Charles-Cros.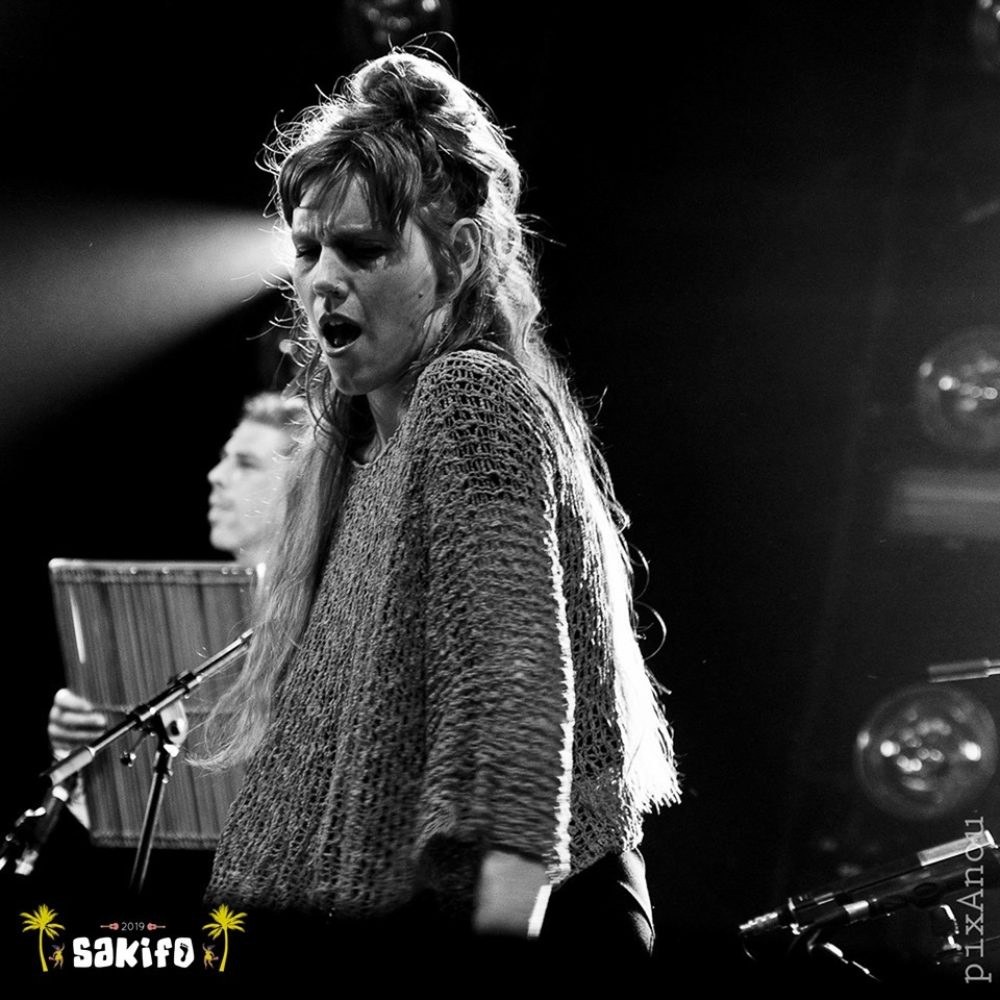 Immediately following IOMMa was the 16th Sakifo Musik Festival, a three-night public event held in a four-and-a-half-acre park on the beautiful beaches of St. Pierre. Sakifo is French Creole for "This is what you need." Created by music entrepreneur Jérome Galabert, this festival was attended by approximately 33,000 mainly young people. The music ranged from local maloya artists and African groups to such international acts as Ben Harper, Morcheeba and Tricky.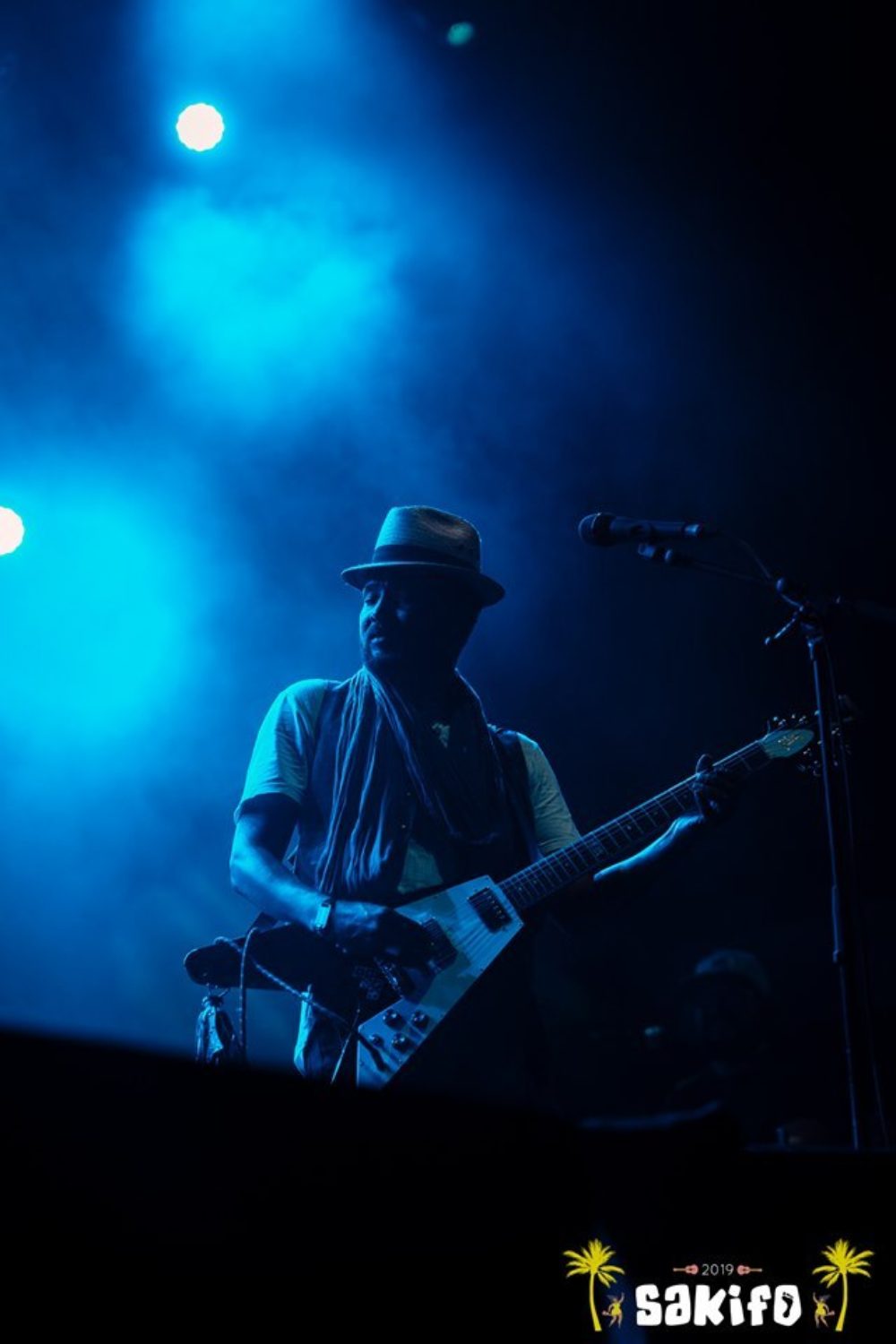 My main focus, as always, was on Reunion and African artists. The stoner rock music of the Niger/Belgian trio Kel Assouf in the style of Queens of the Stone Age meets desert blues was reminiscent of Tinariwen. Bandleader Anana Harouna originates from Niger and was trained in Libya during the Tuareg uprising in the early '90s. He has performed with Tinariwen and now lives in Brussels where he formed Kel Assouf–-which means both "nostalgia" and "son of eternity" in Tamashek, the language of the Sahara nomads. Their new album, Black Tenere, mixes distinctive Tuareg influences with heavy rock and blues. The group originally consisted of five musicians but now with three, the band sounds even more powerful than before: more than able to set the huge main field of Sakifo on fire.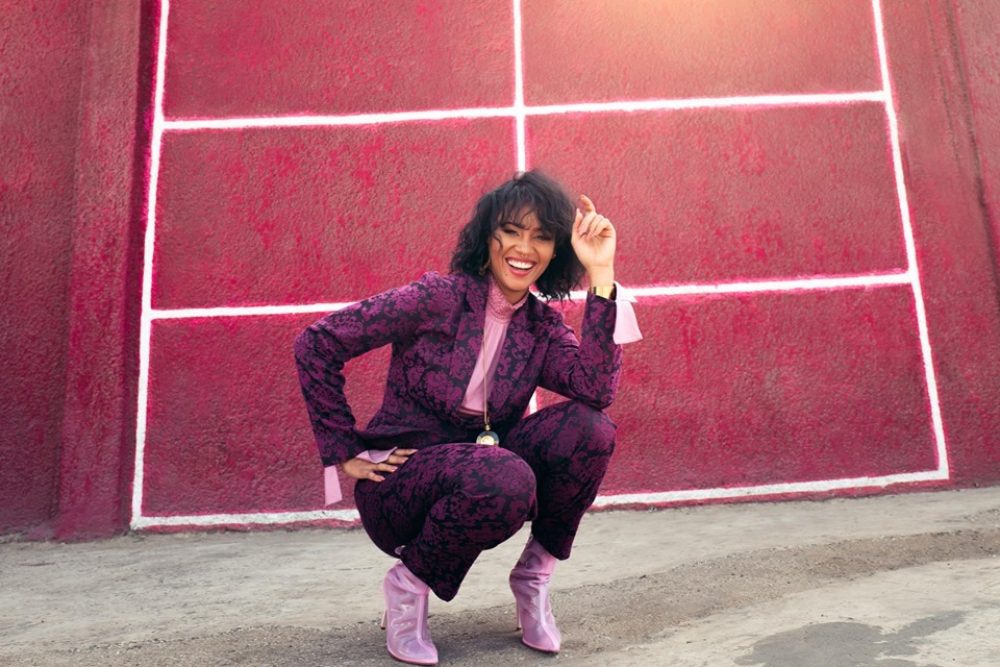 For years singer Mayra Andrade was one of the rising stars of the Cape Verdean music. This daughter of Cape Verdean parents was born in Cuba, spent her childhood living in many countries and debuted in 2006 with the breathtaking album Navega, a mix of Cape Verdean and African music. Now in her mid-30s, she presents an international mix of African music, pop, reggae and jazz. Her voice is still beautiful, but her performance was a little disappointing because the magic of her debut album is gone. When she started using a vocoder in the middle of her concert it was time for me to leave.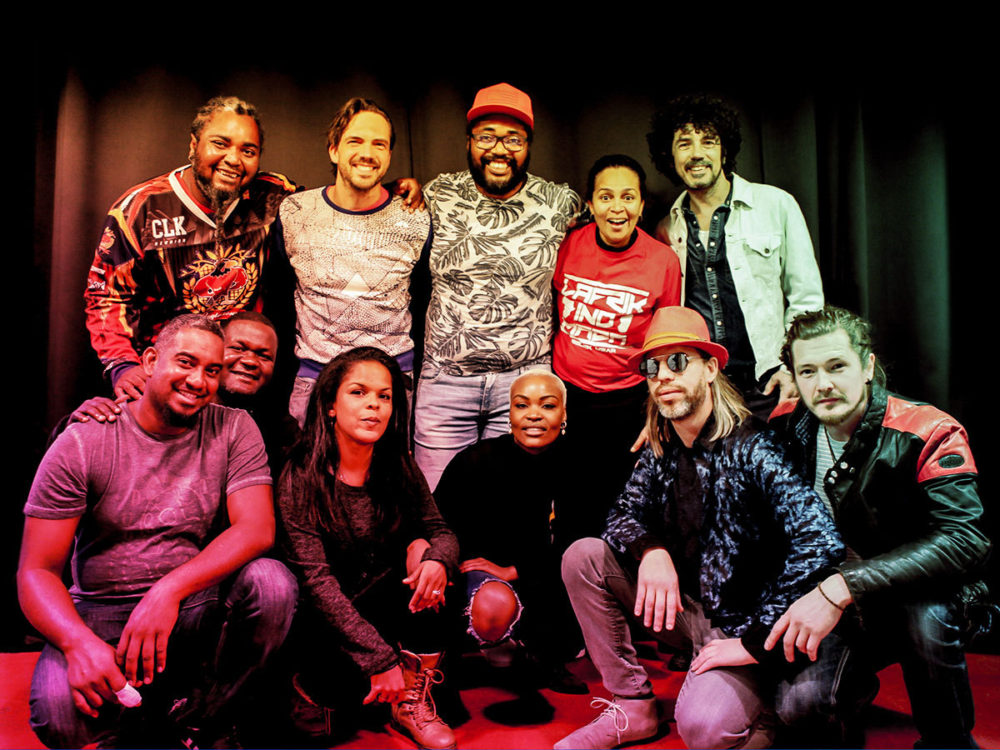 Lindigo Connexion is a kind of supergroup built around the best maloya group from La Réunion: Lindigo. With interesting guest artists such as accordion player Fixi, two members of the electro band Skip and Die, and the legendary Reunion accordionist René Lacaille, this collective tried to set the huge Sakifo field on fire but only partially succeeded. Too many artists on stage made the concert a tad chaotic. Réne Lacaille's guest appearance did not really come off all that well, since you could hardly hear him in the sound mix.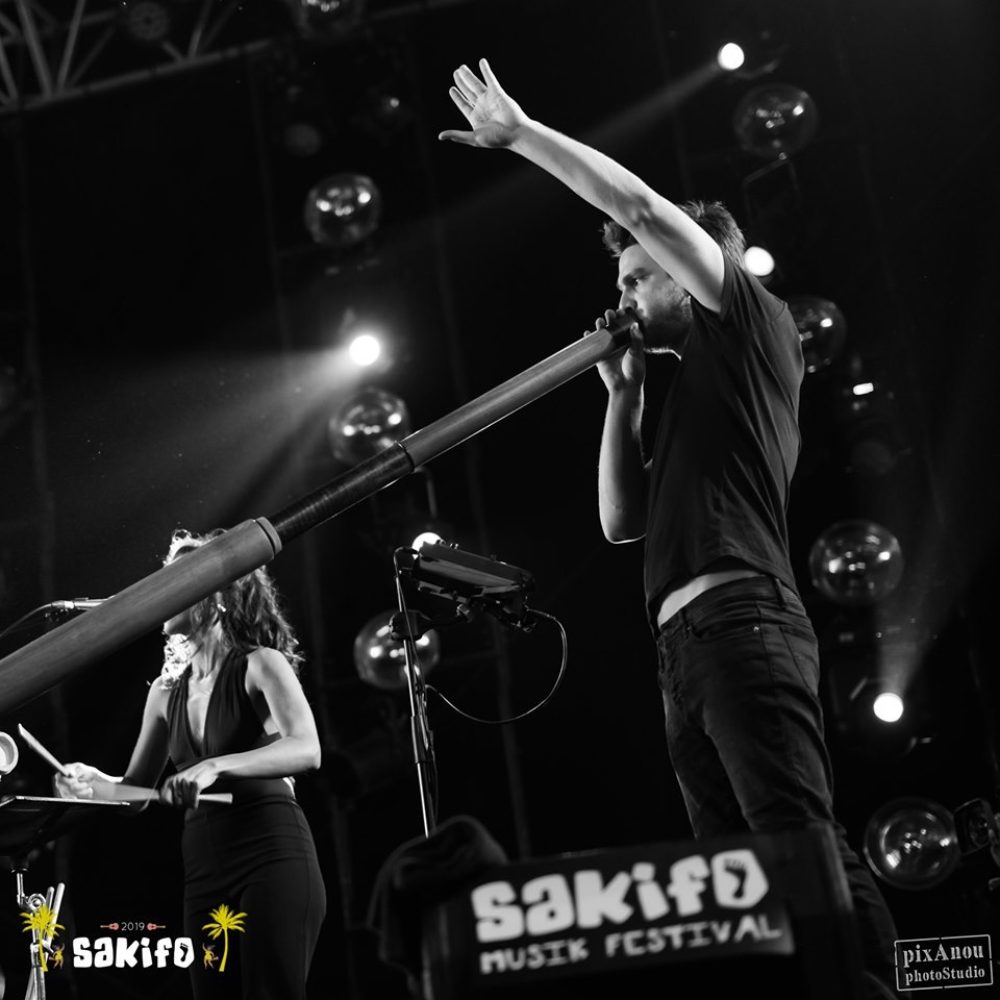 The group Saodaj' represents the new generation of Reunion artists. They call their music maloya nomade, an innovative mix of traditional maloya, Mediterranean music, African and Indian music, and sounds from Galicia (Spain). These six musicians have really grown since the first time I saw the band a few years ago. Nowadays Saodaj', fronted by the charismatic singer Marie Lanfroy, is a tight collective that performs with plenty of confidence and is capable of getting any audience up to dance Their lineup consists of traditional maloya instruments such as roulér (a low-tuned barrel drum played with the hands), kayamb ( a flat rattle made from sugarcane tubes and seeds), pikér (a bamboo idiophone played with sticks), sati ( a flat metal idiophone played with sticks) and bob – (a braced, struck musical bow). They also use an atypical maloya instrument, the Australian didgeridoo. Their strongest points are the catchy melodies and the vocal harmonies of Marie Lanfroy and Melanie Bourire.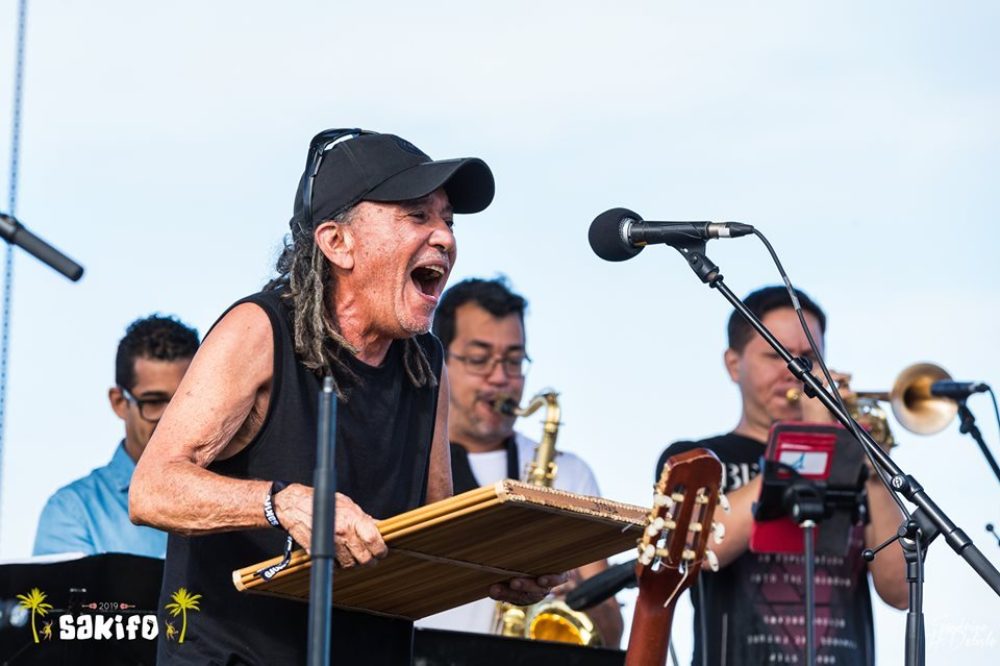 The place where you could really hear the heartbeat of La Reunion was at the Risofé, the annual free Sunday morning concert on a stage in Terre-Sainte, an old quarter of Saint-Pierre, right beside the Indian Ocean. Risofé is French Creole for riz chauffé, "hot rice," a local dish that mixes leftovers with rice. Every year families and friends come to the Risofé to dance to maloya from one of the local groups. This year singer/guitarist Ti Fock had the honor of playing at Risofé. This iconic figure of Reunionese music began expanding maloya in the '80s and '90s by flavoring it with rock, jazz, fusion and funk. Ti Fock played all of his most popular songs spanning his 35-year career, which all locals knew by heart and and sang at the top of their lungs. What a great way to start a sunny Sunday morning on a beautiful tropical island in the Indian Ocean!
Bastiaan Springer is a world music journalist from Amsterdam and a presenter/producer for the "Concertzender" (Concert Radio) in the Netherlands.