Nuits D'Afrique Rides Again with Yemi Alade, Sona Jobarteh, Dicko Fils and much more!
The 37th edition of the Nuits D'Afrique festival in Montreal is a wrap. Once again, the city hosted twelve days of live music from Africa and the diaspora, featuring many of the excellent acts currently based there. And these local acts just keep getting better!
Afropop Worldwide's Banning Eyre and Sean Barlow spent three days and nights at the festival during the concluding week-long free outdoor program, which unfolds on two stages in the heart of the city. Montreal has created a festival zone with multiple outdoor venues, a zone used even more extensively in the famed Montreal Jazz Festival, which Afropop's Ron Deutsch recently reviewed. No other North America city, with the possible exception of New Orleans, has committed so much care and resources to producing free public music festivals.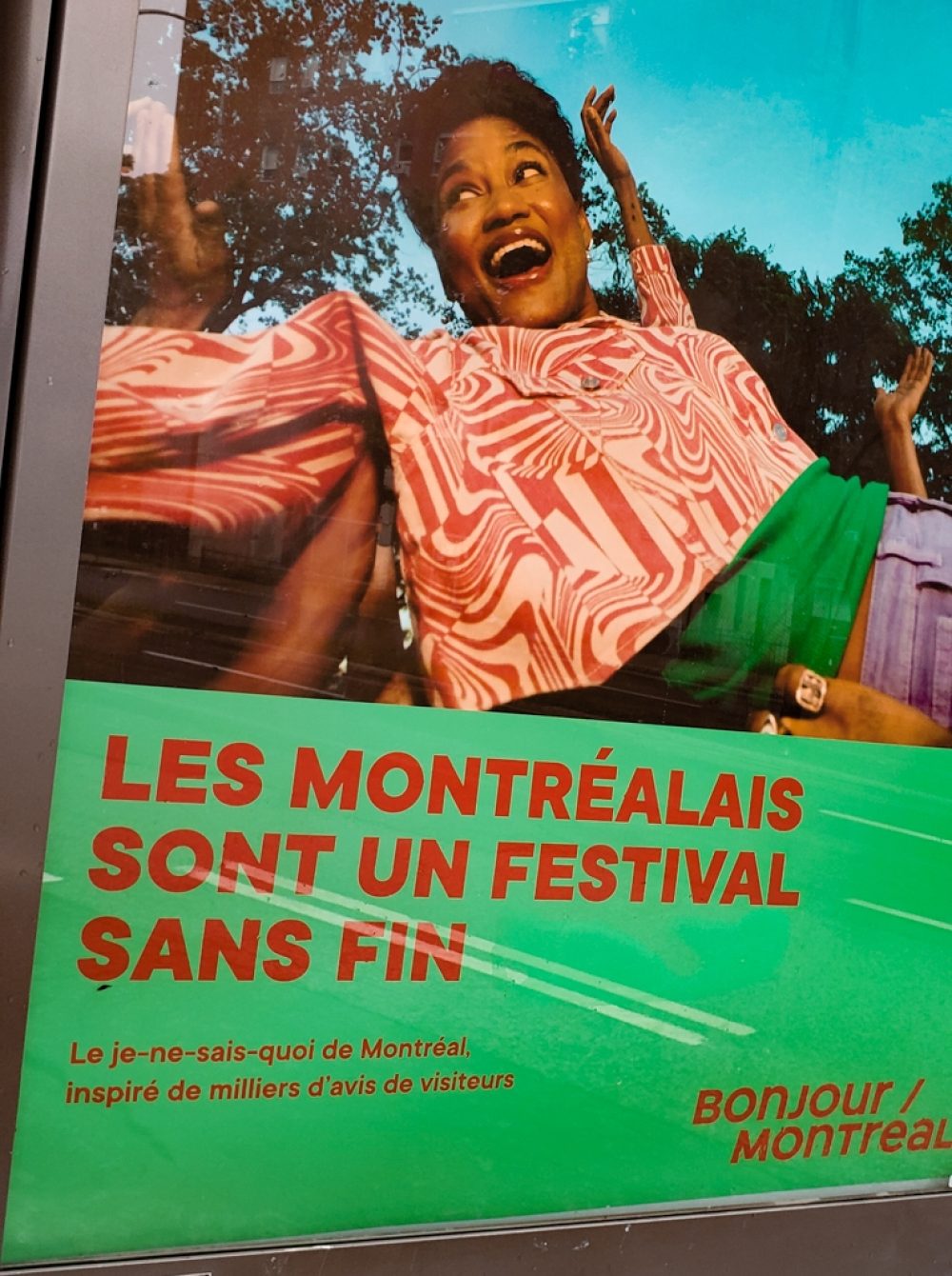 Sean and Banning taped interviews with Nigeria's Yemi Alade; the Pacific Afro-Colombian ensemble Bejuco; Dicko Fils, a superb kamelengoni artist from Burkina Faso; and the Montreal based Algerian pop ensemble Afirka. Afirka were the winners of the Afropop prize in Montreal's annual Syli D'Or battle of the bands, staged at Balatou, the nightclub run by Nuits D'Afrique festival founder Lamine Touré. Afirka stole our hearts with their spot-on adaptations of classic rai, chaabi and Kabyle pop from Algeria. They were even better on the big Radio-Canada stage at the festival site.
Recordings and interviews from the festival will be featured in the upcoming, all new Afropop Worldwide Podcast, launching in September.
In the meantime, here are some images and impressions from the festival.
Photos by Banning Eyre.
Wednesday, July 19: Koné Kan (Cote D'Ivoire, Quebec)
Mande griot Aboulaye Koné and his two sons delivered a kinetic, polished set of classic West African grooves, with Papa Koné's powerful voice and fleet guitar work at center stage. They made a joyful trio and produced smiles all around.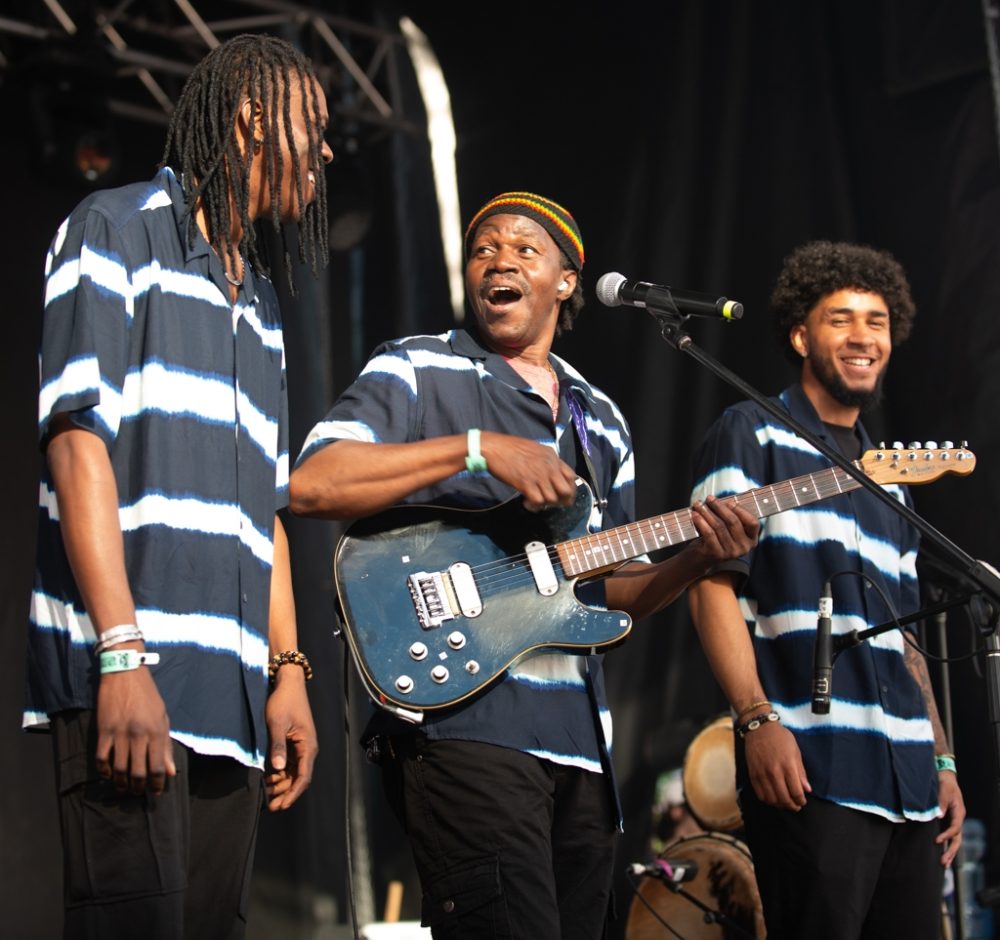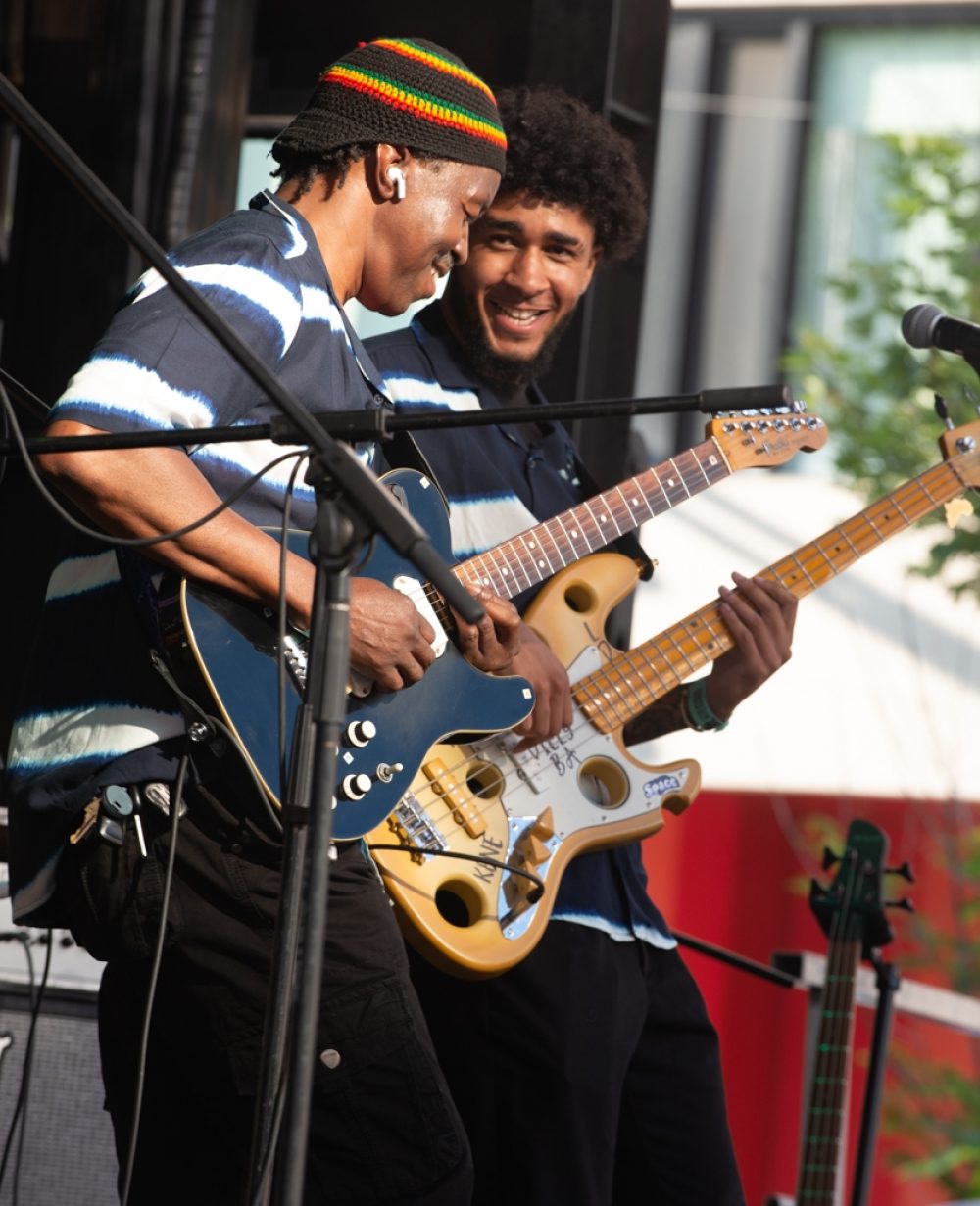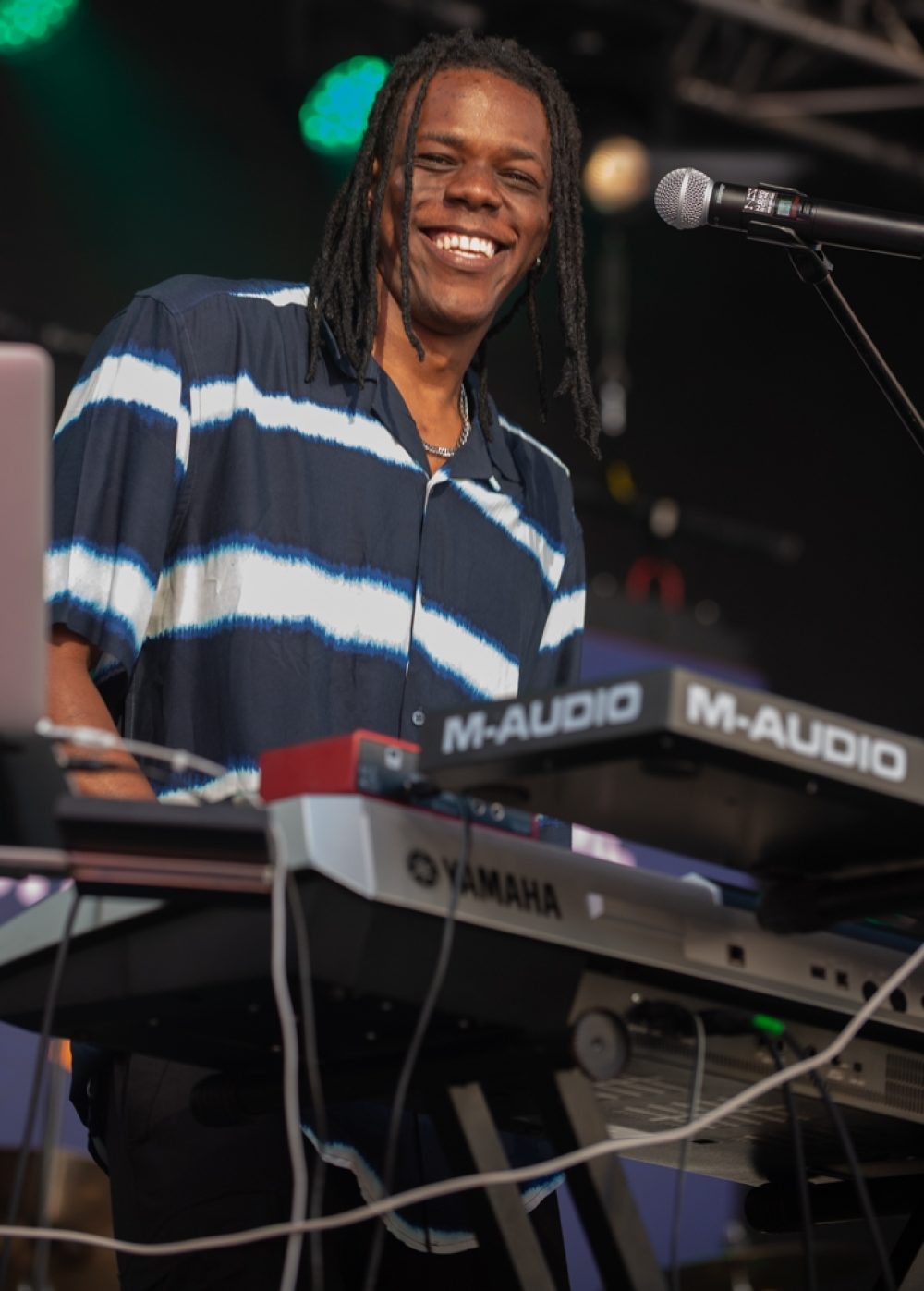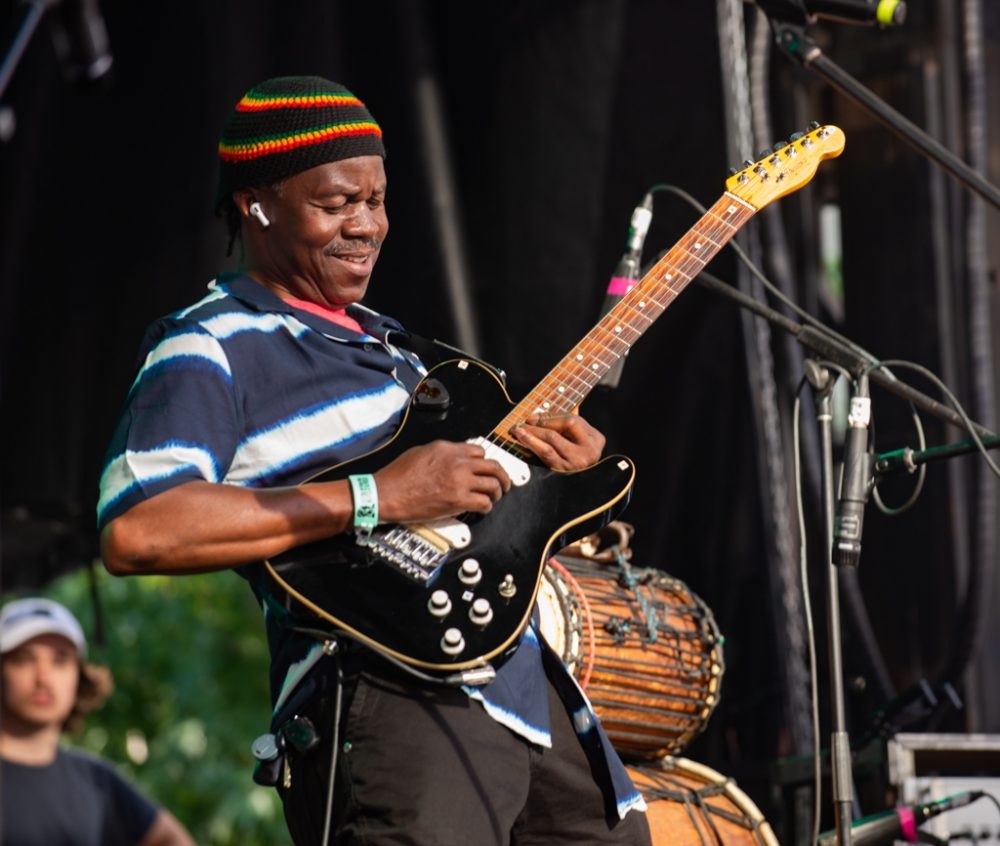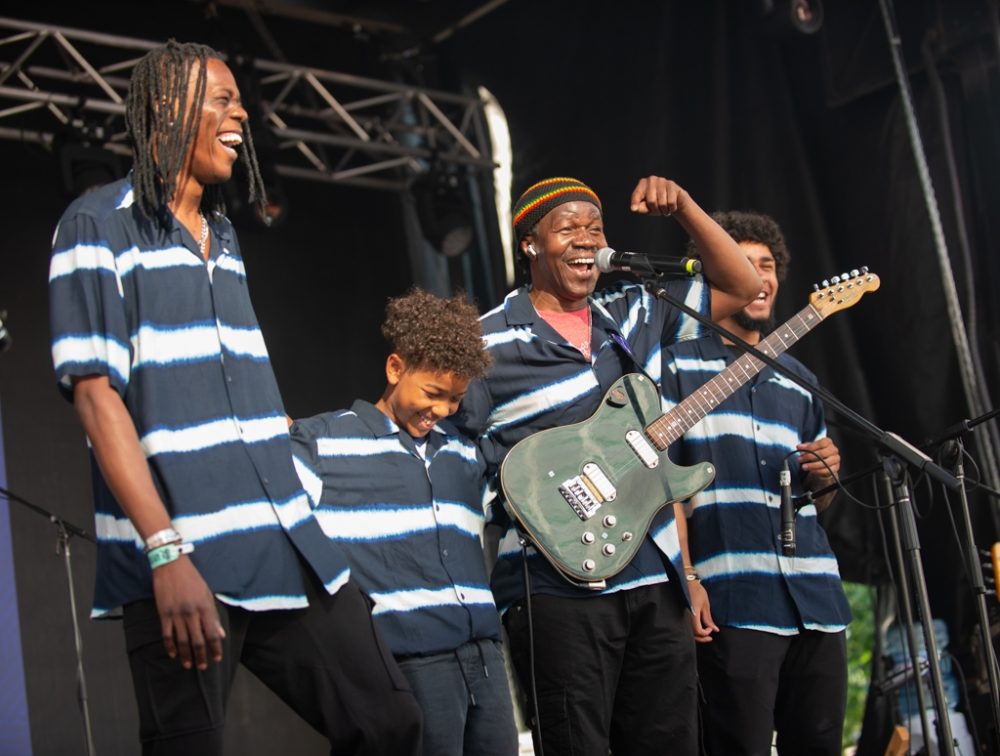 Diogo Ramos (Brazil/Canada)
Diogo Ramos is a Brazilian singer/songwriter/guitarist from Bahia. He's been based in Montreal for some years, and was featured on our 2022 festival program. Here, with a full band, Ramos played a fine set of mostly original songs in the MPB tradition.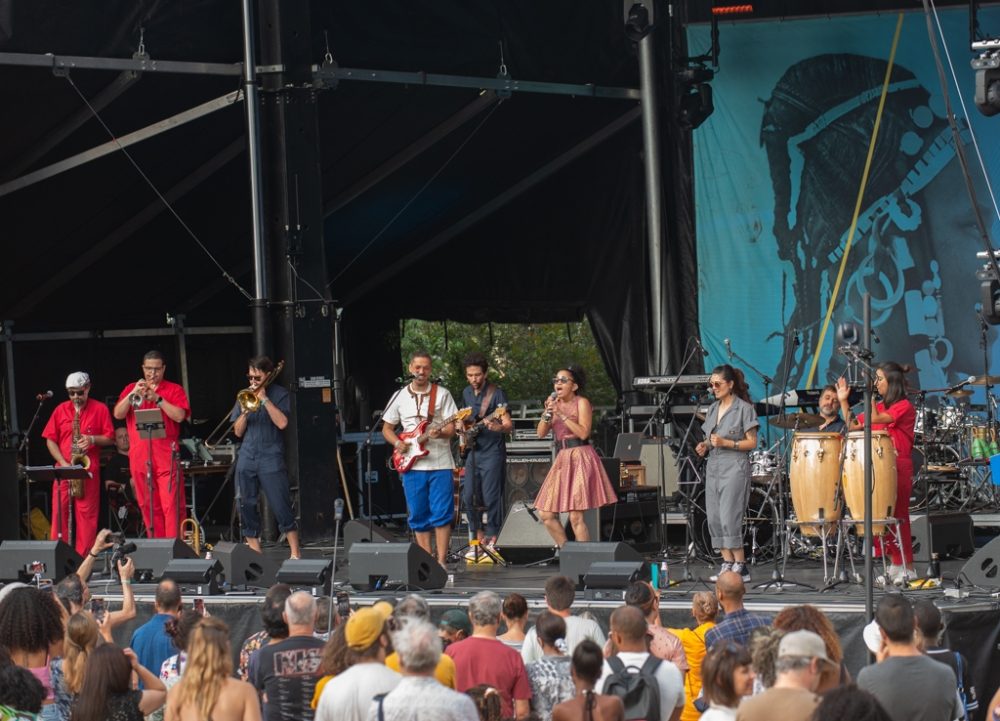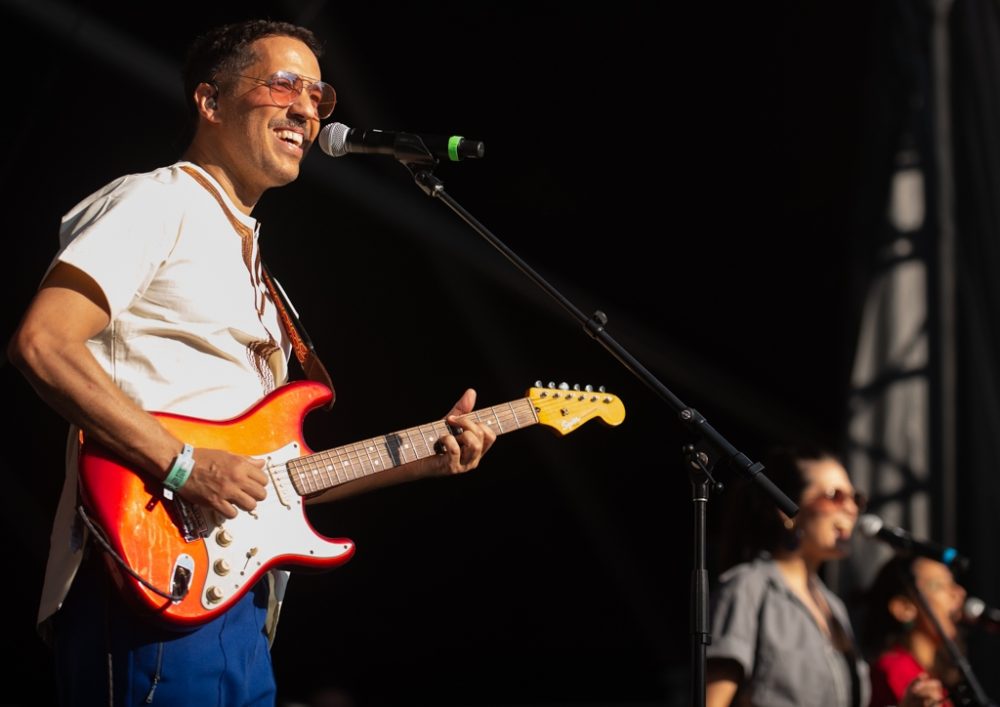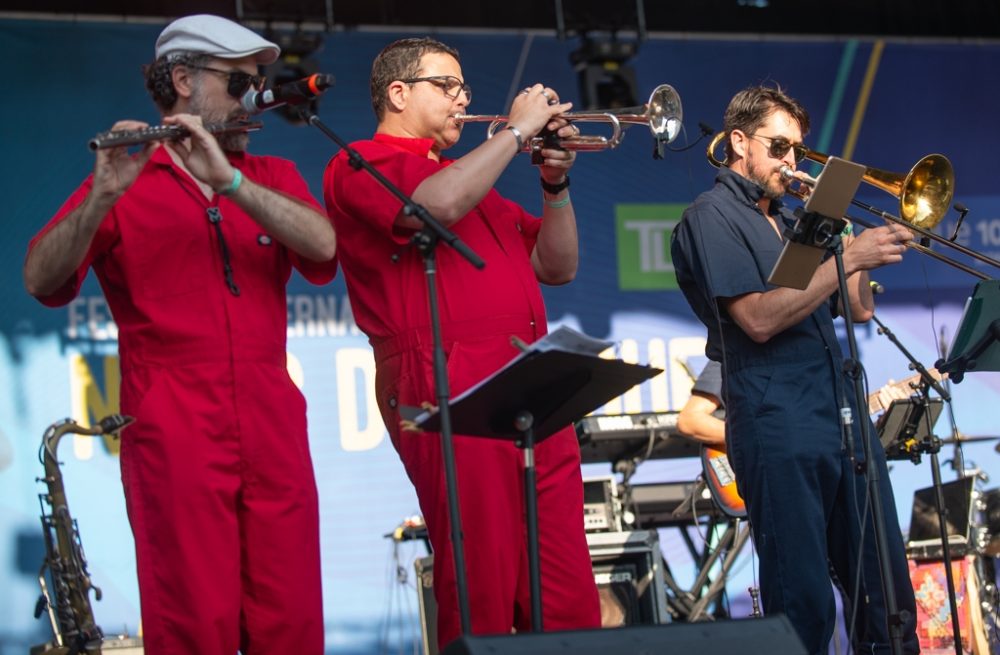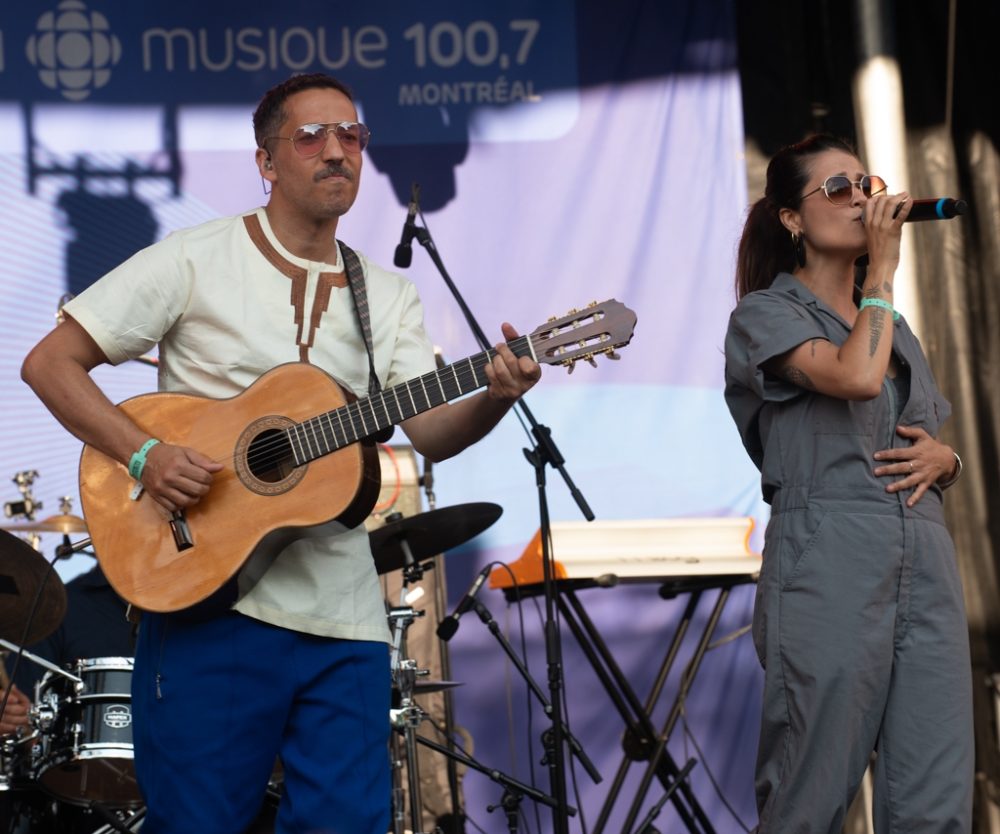 Senaya (Guadaloupe, Senegal, Quebec)
With her diverse background Senaya drew on both Caribbean and West African styles in her set. At one point, local kora player Djeli Mory Tounkara of Mali joined the ensemble adding more sweetness to the mix.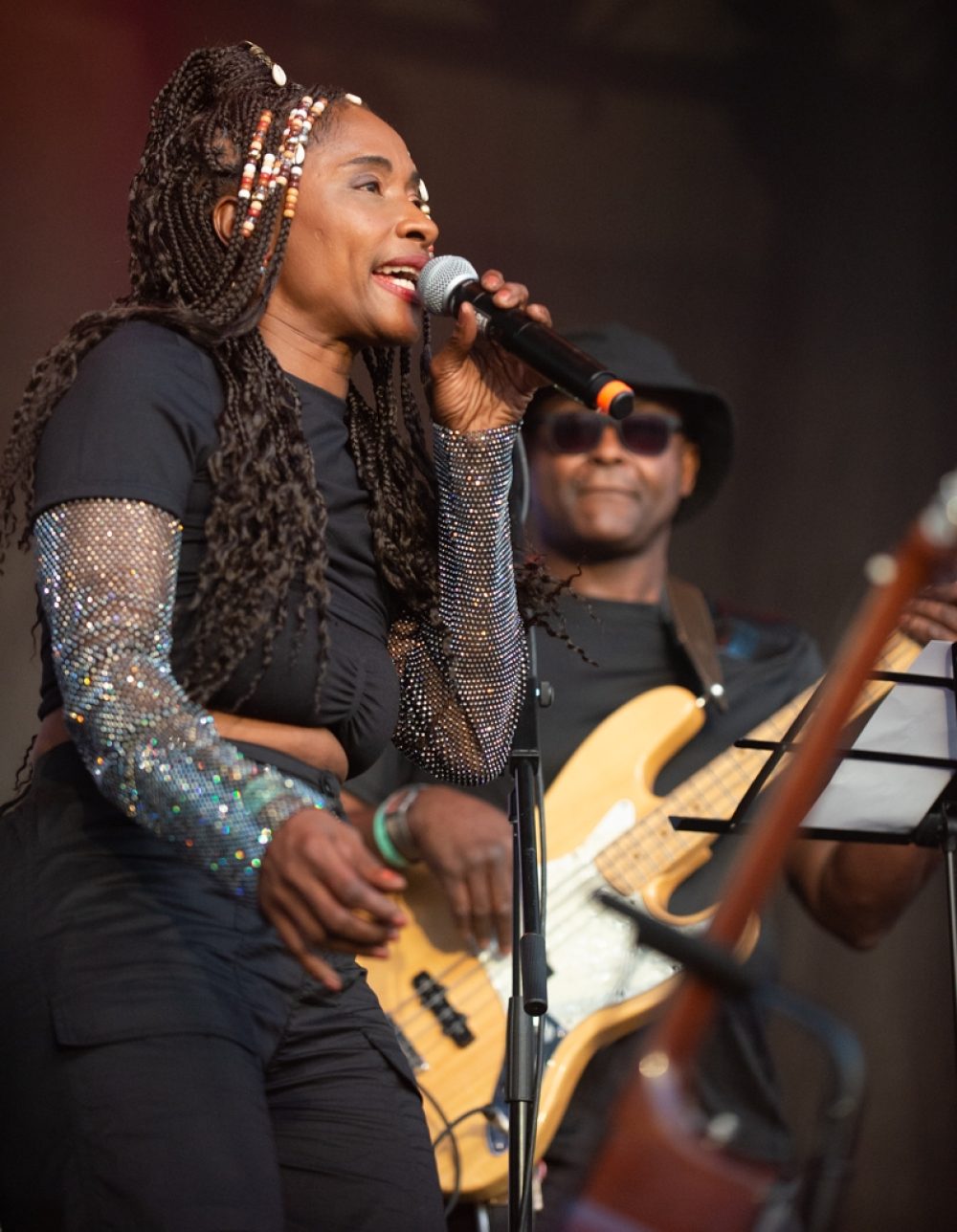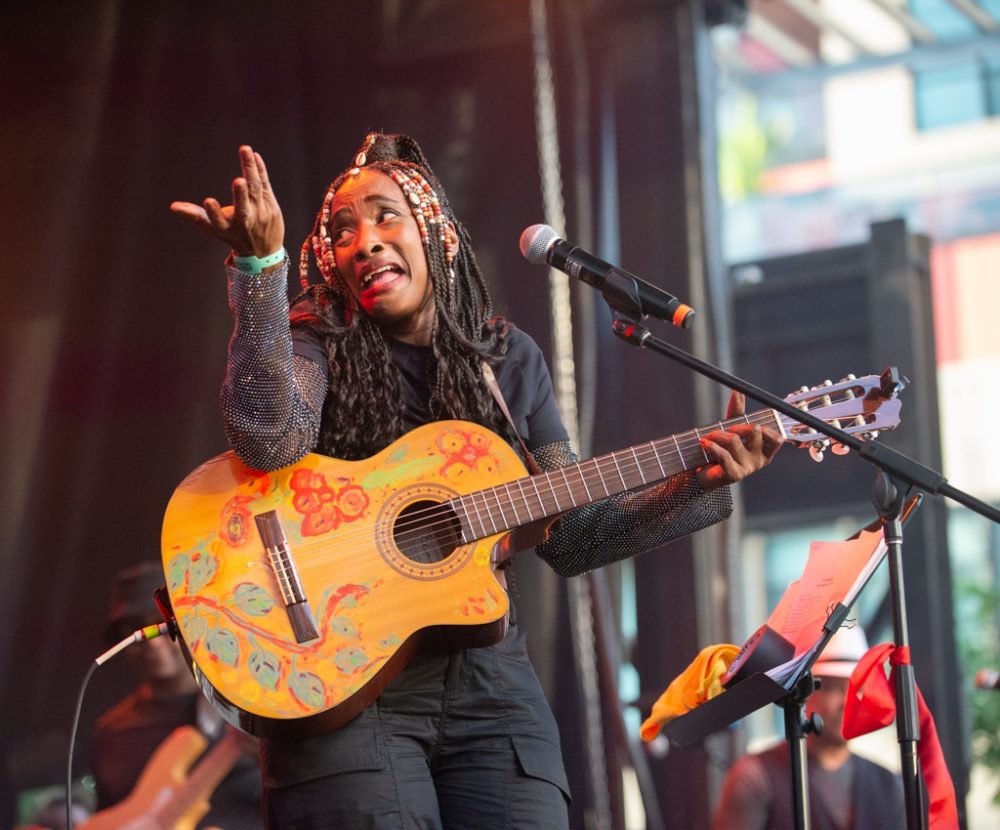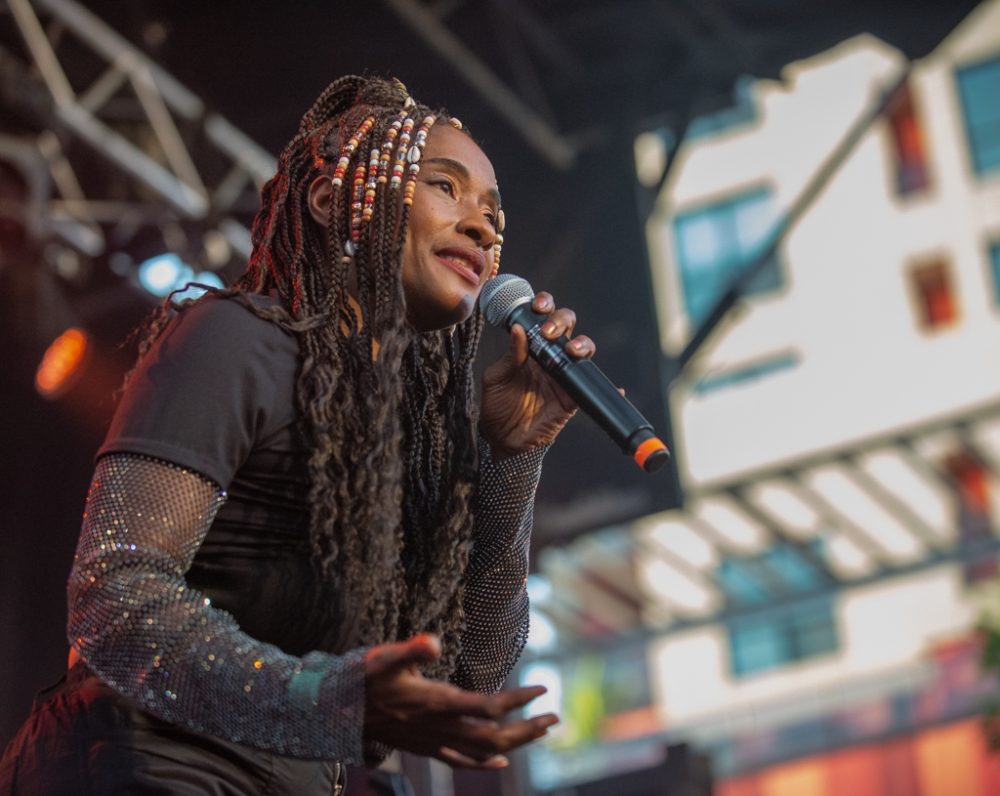 Team Salsa Sextet (Cuba, Quebec)
Cuban talent is everywhere these days, including the frozen north! This band kicked hard from start to finish and had most of the crowd dancing, many of them very well!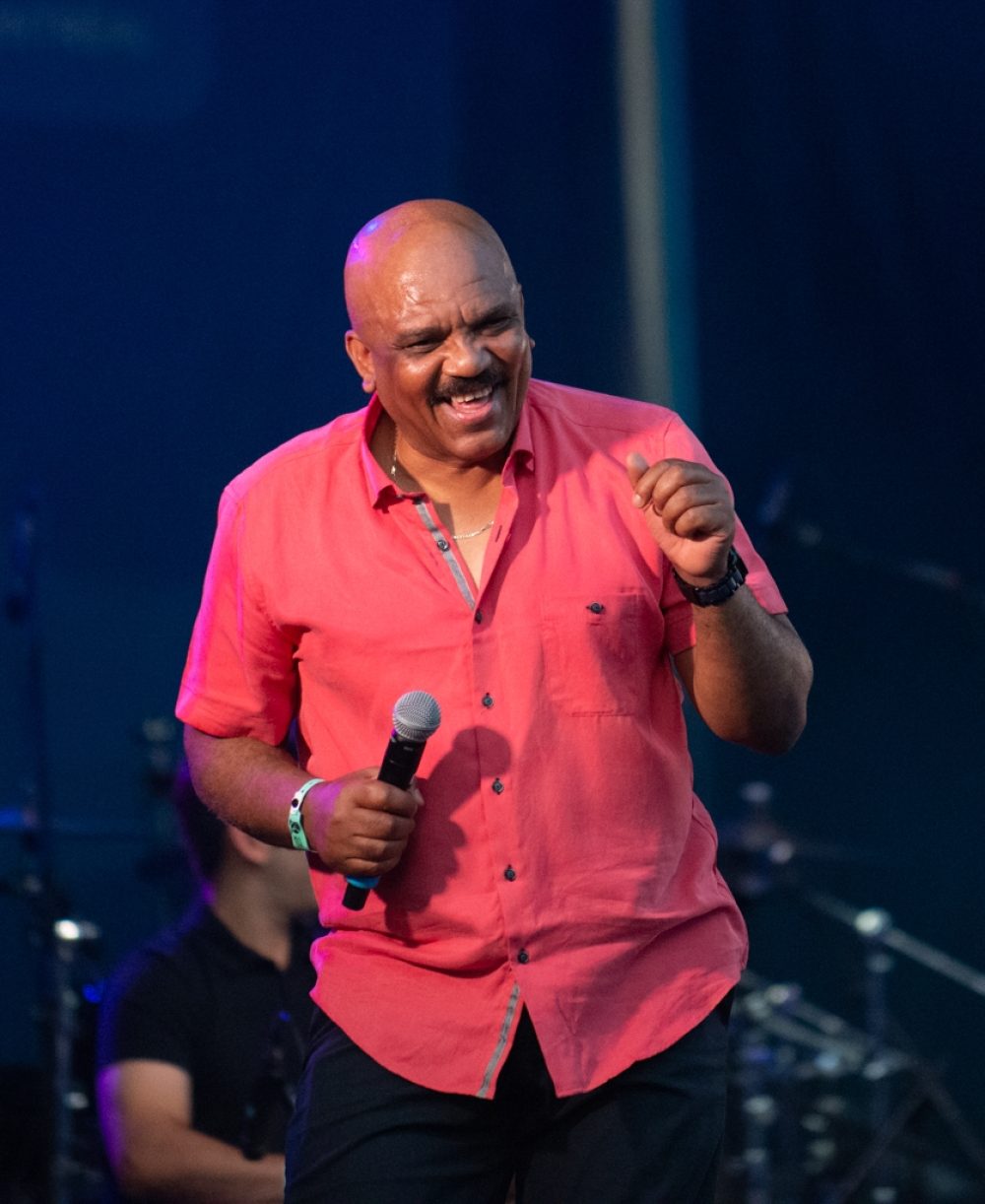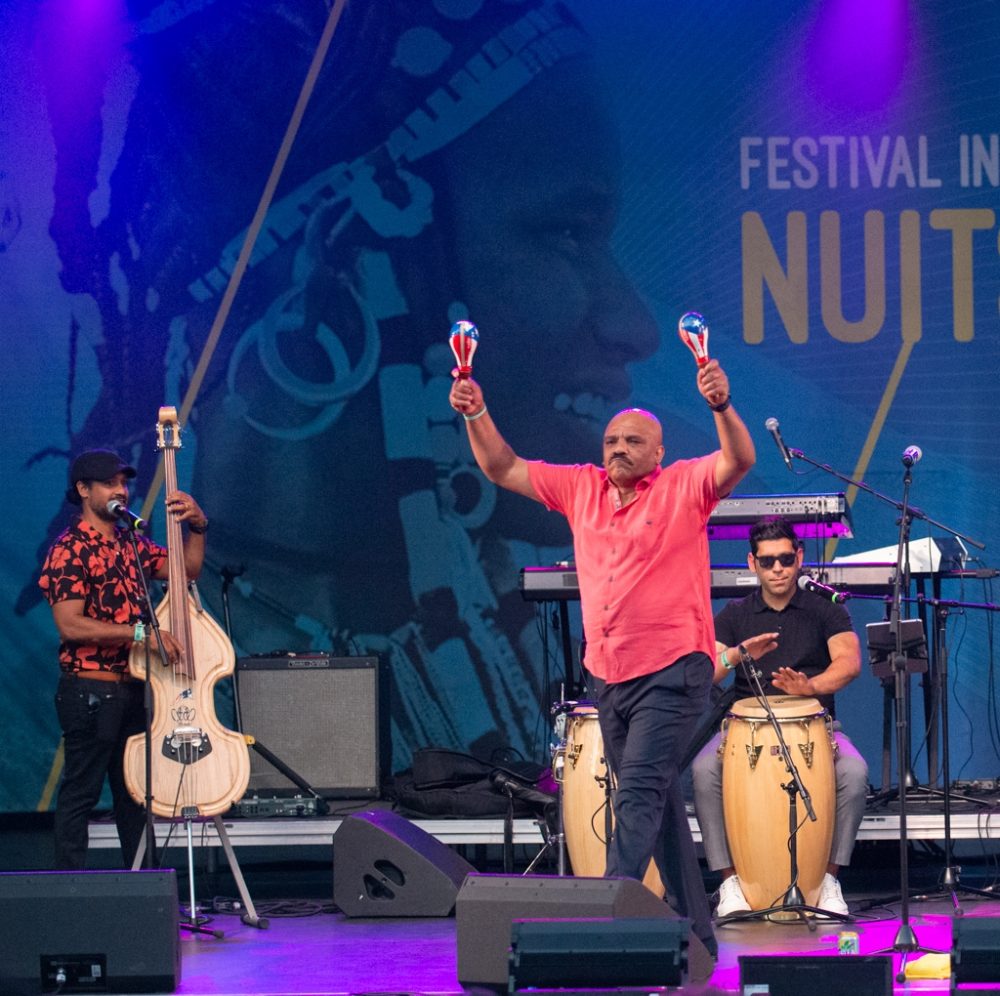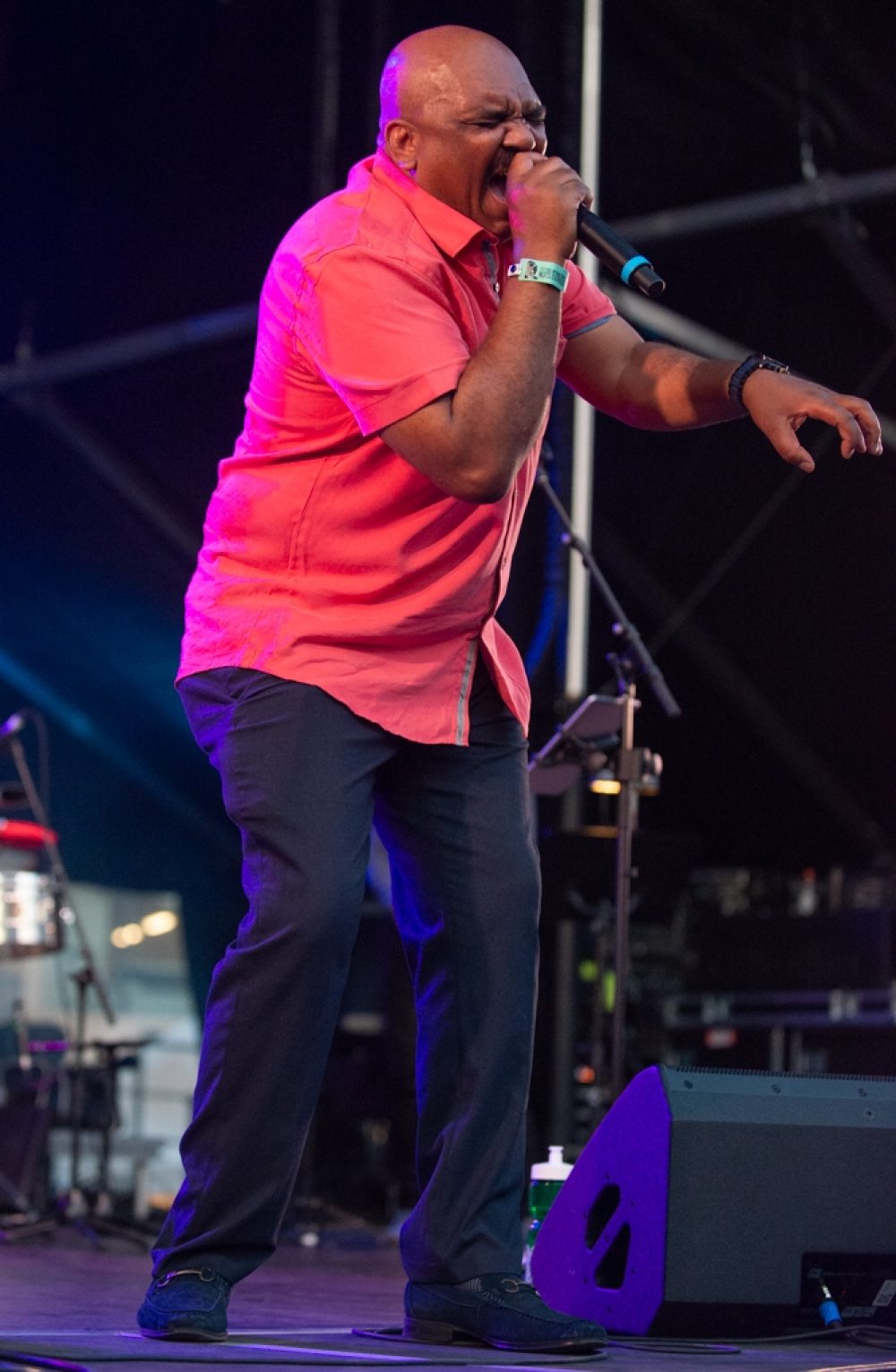 Yemi Alade (Nigeria)
Read our interview with Yemi and see more photos here.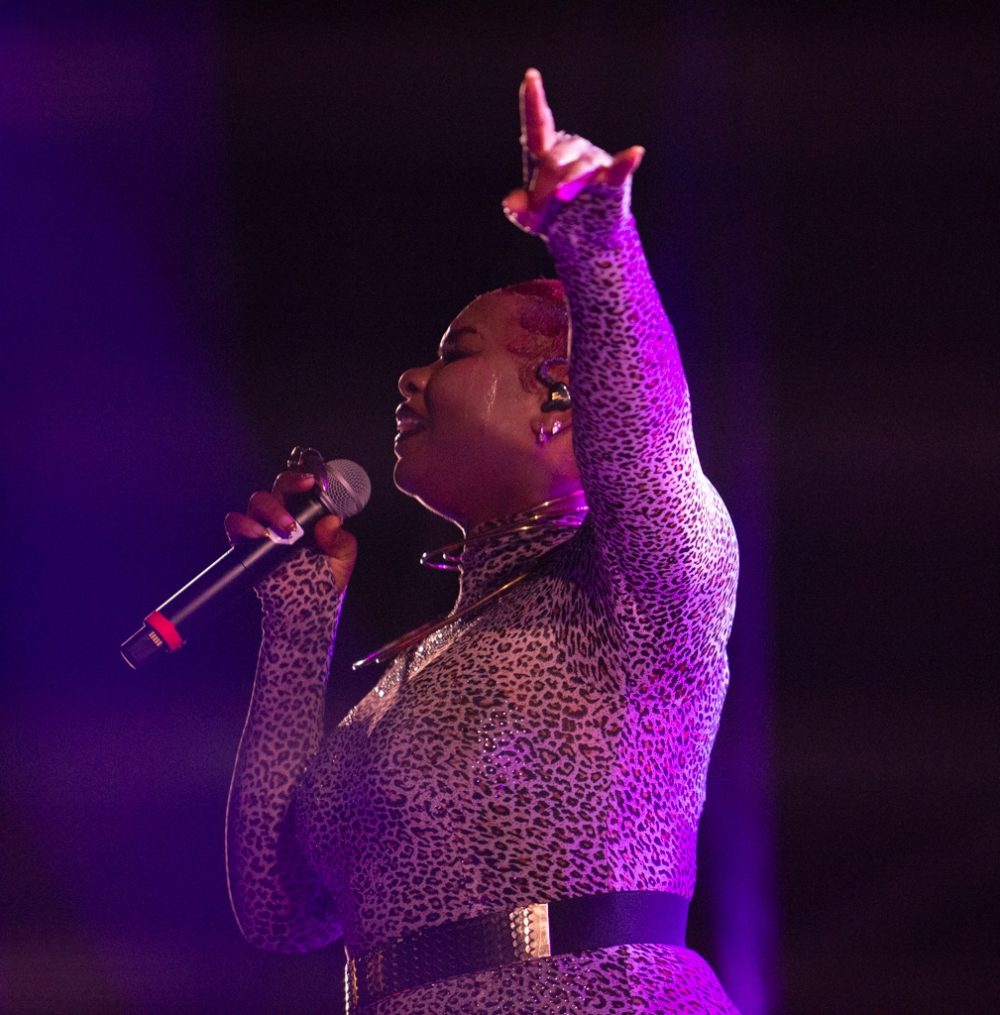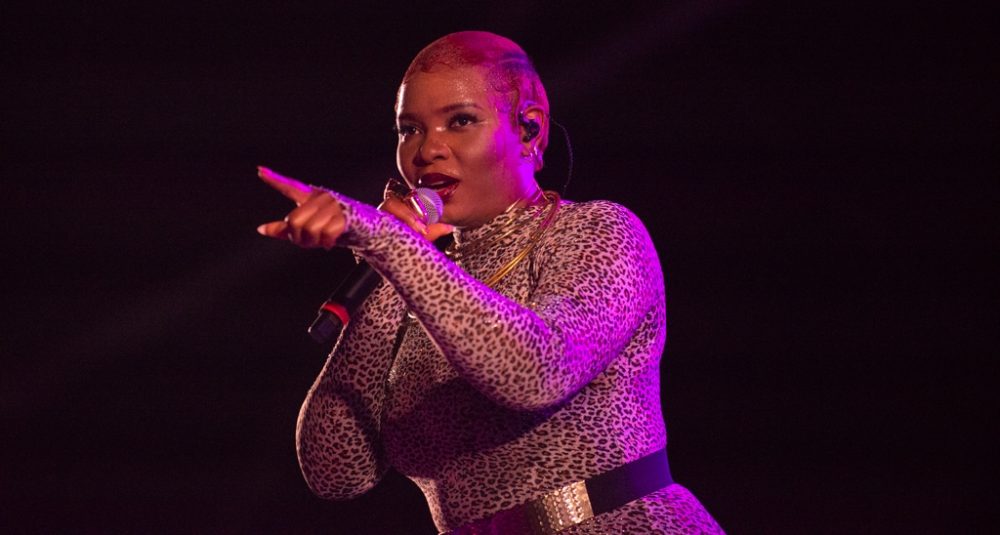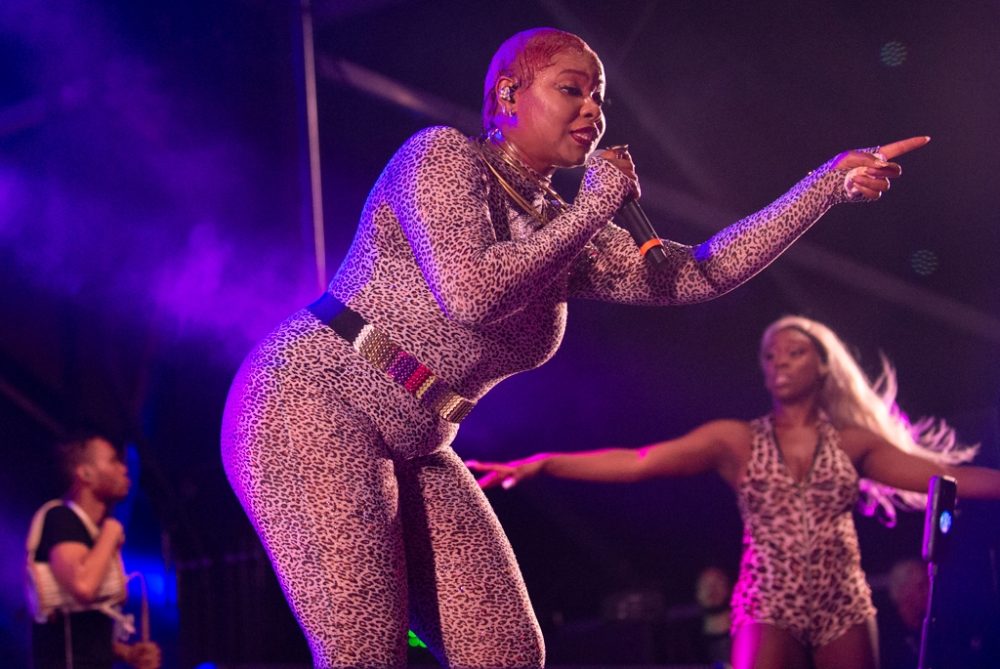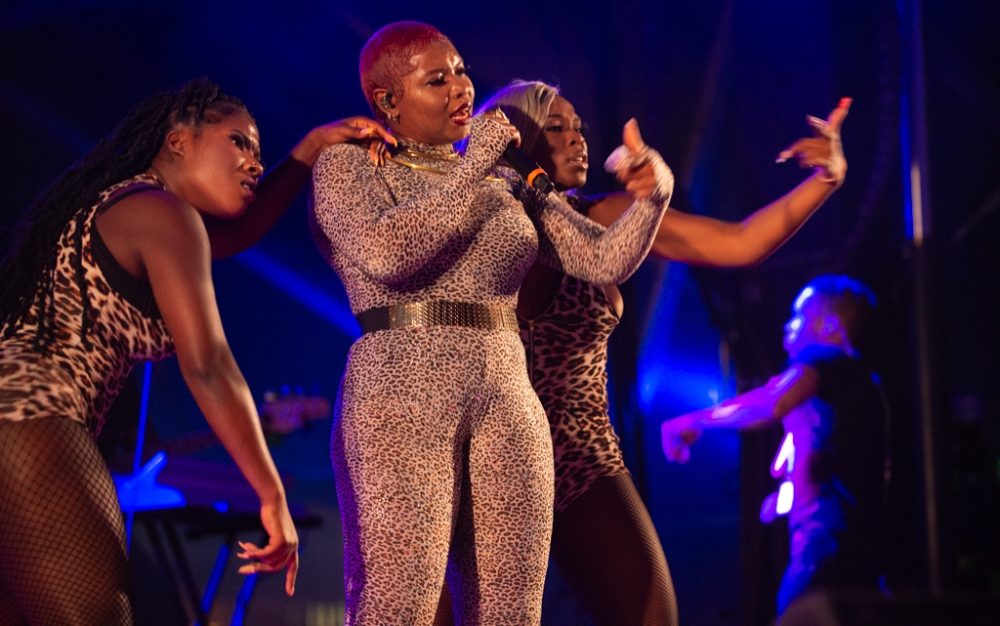 Thursday, July 20: La Tribu Salsa Band (Cuba, Montreal)
This combo was the runner-up for the Afropop Syli D'Or prize, and the ultimate winner of the contest. A first rate band through and through, their front line of singing dancers sent waves of joy--and more fine dancing--through the crowd.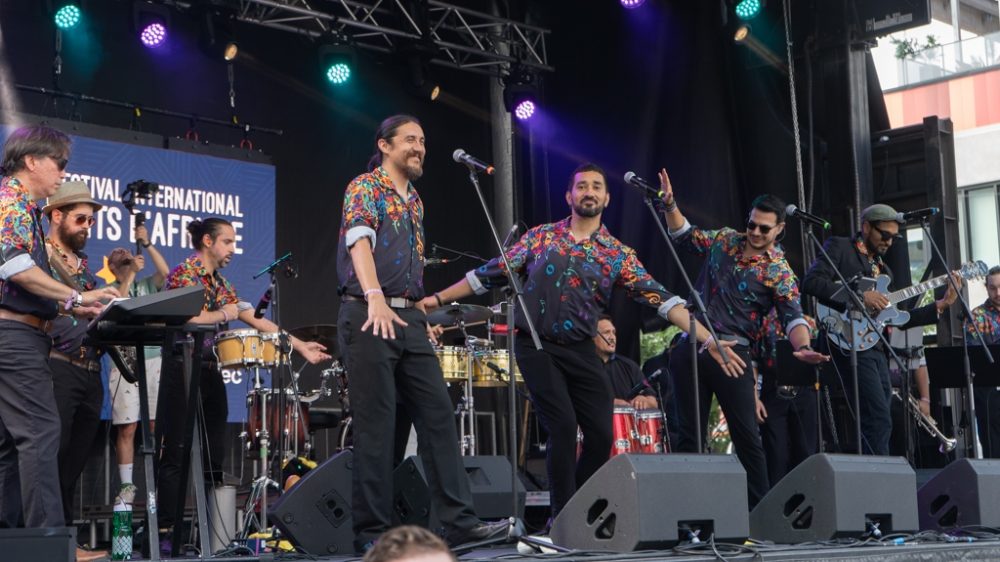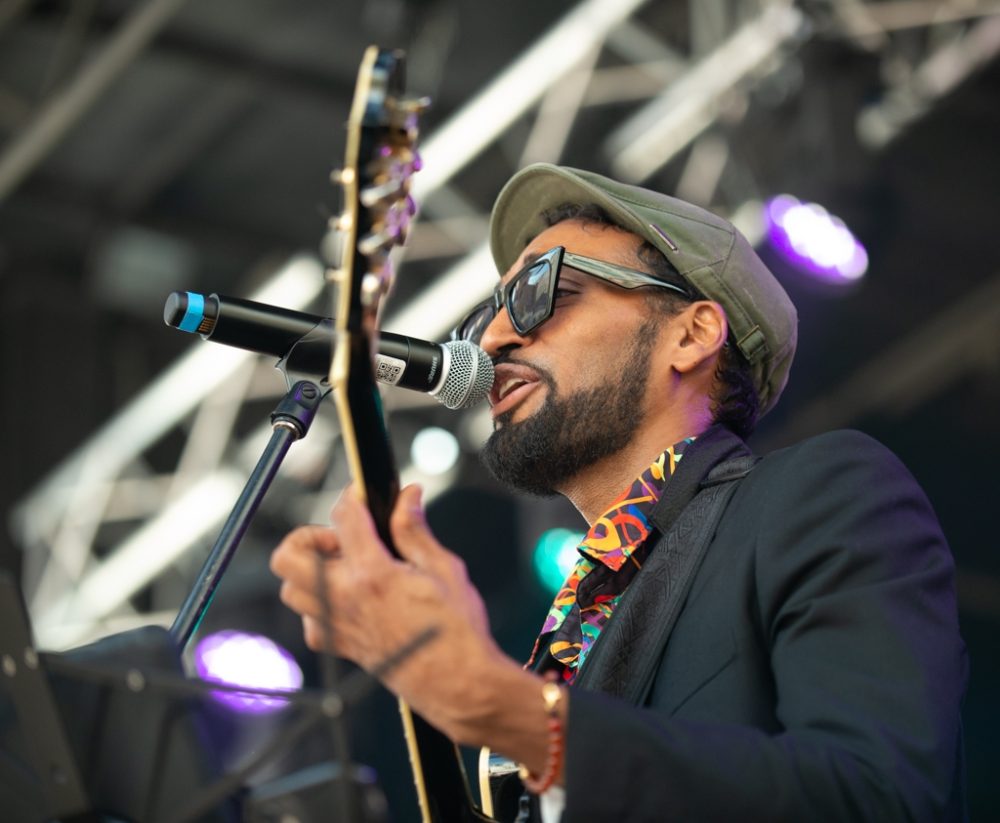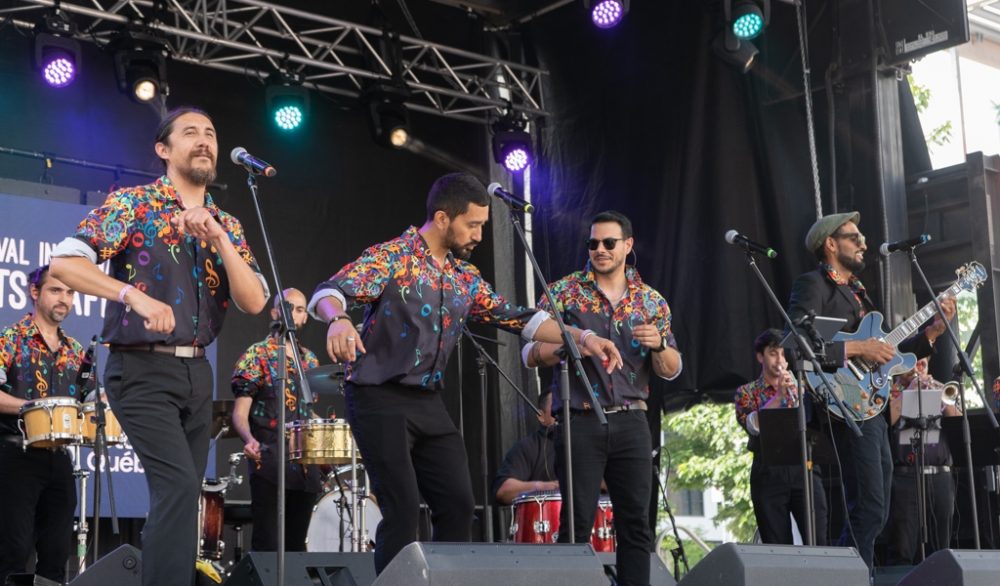 Aeli-G (Congo, Montreal)
Aeli-G and his guest singer/rappers covered a range of styles from "seben" to kompa to Afrobeats. The set was a bit chaotic, but high spirited.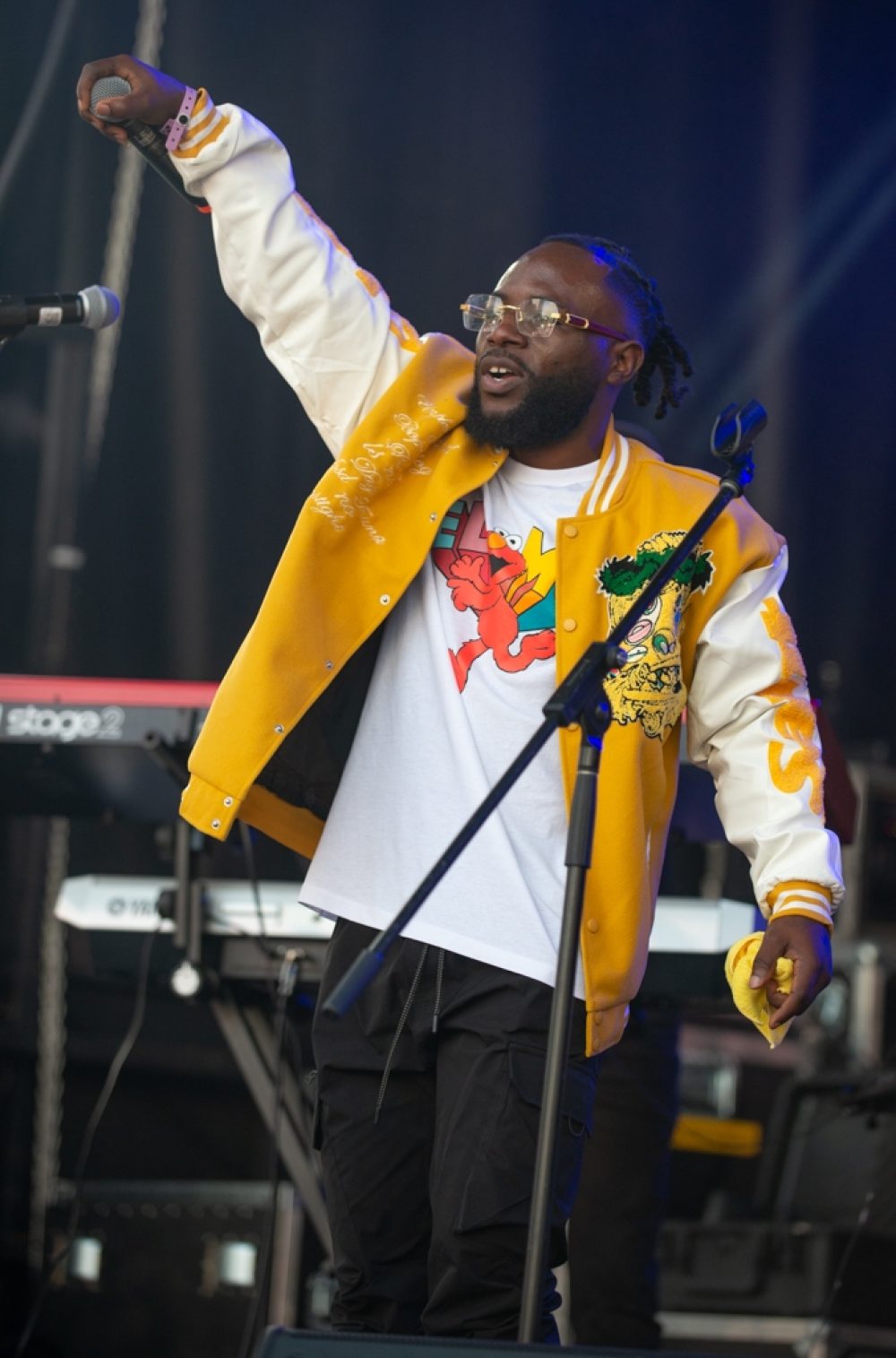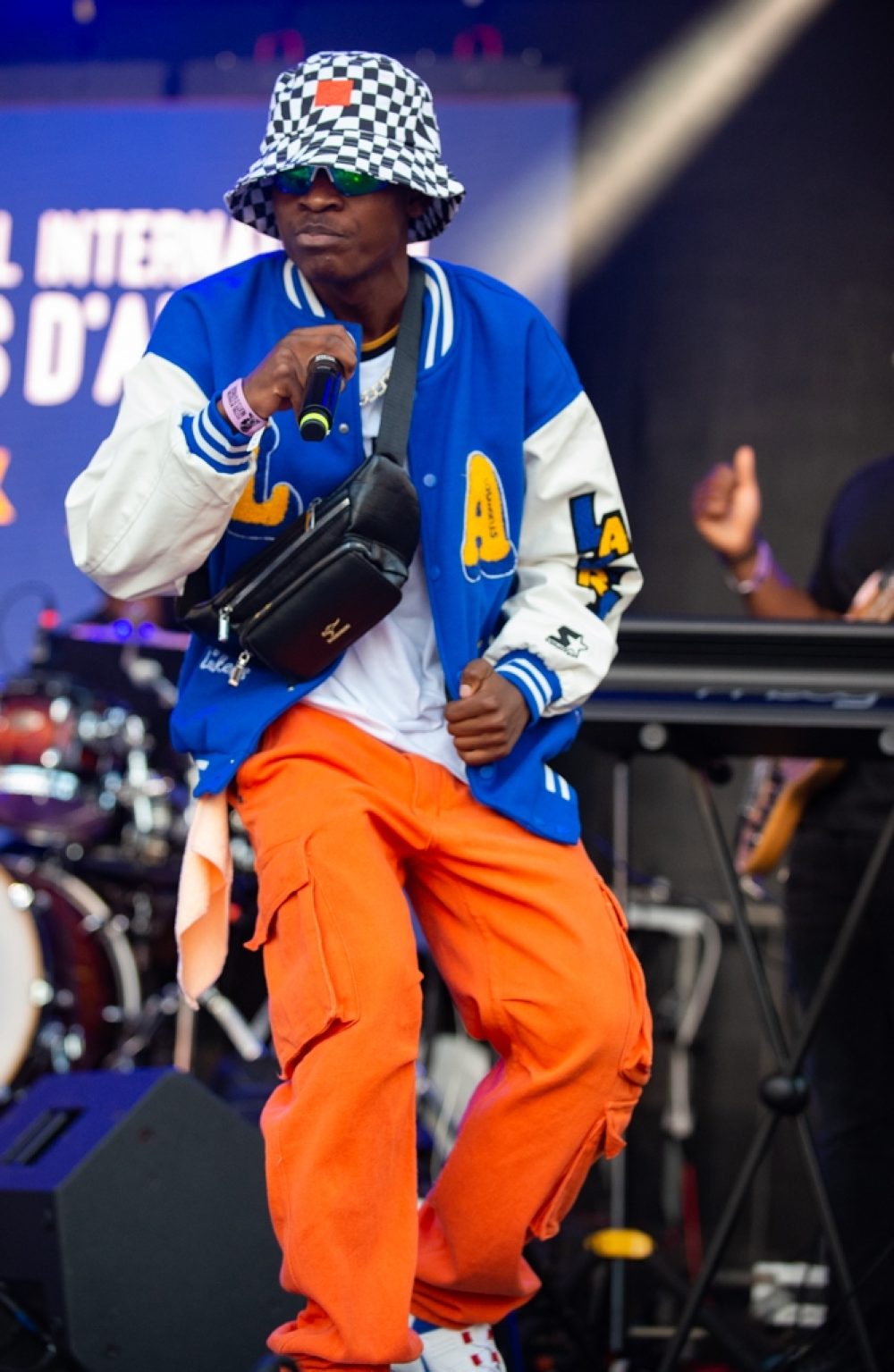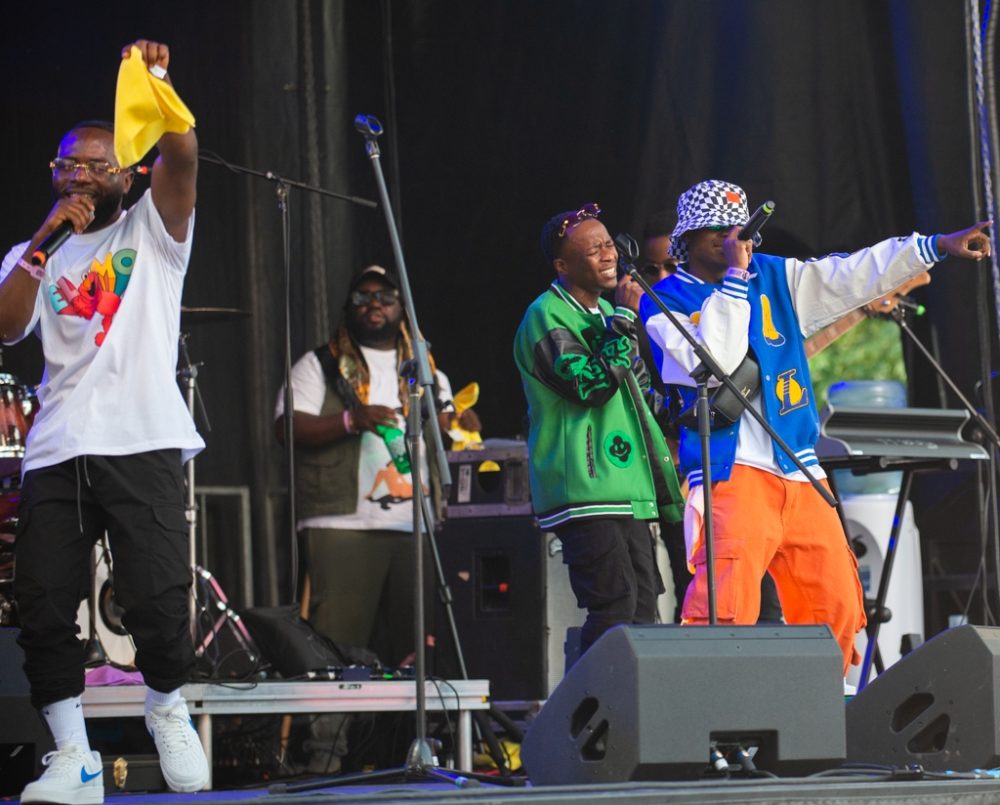 Thaynara Peri (Brazil, Quebec)
Thaynara performed a more sensuous and feminine take on MPB than Diogo Ramos's. We didn't catch a lot of her set, but the woman has a gorgeous voice.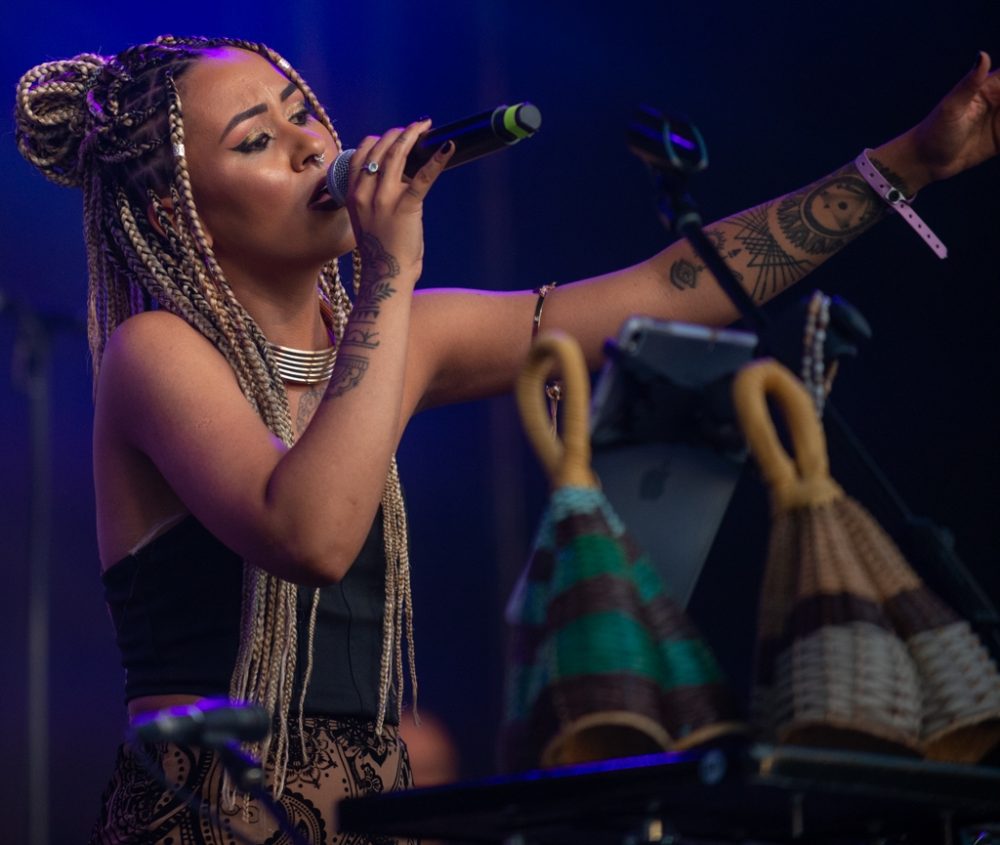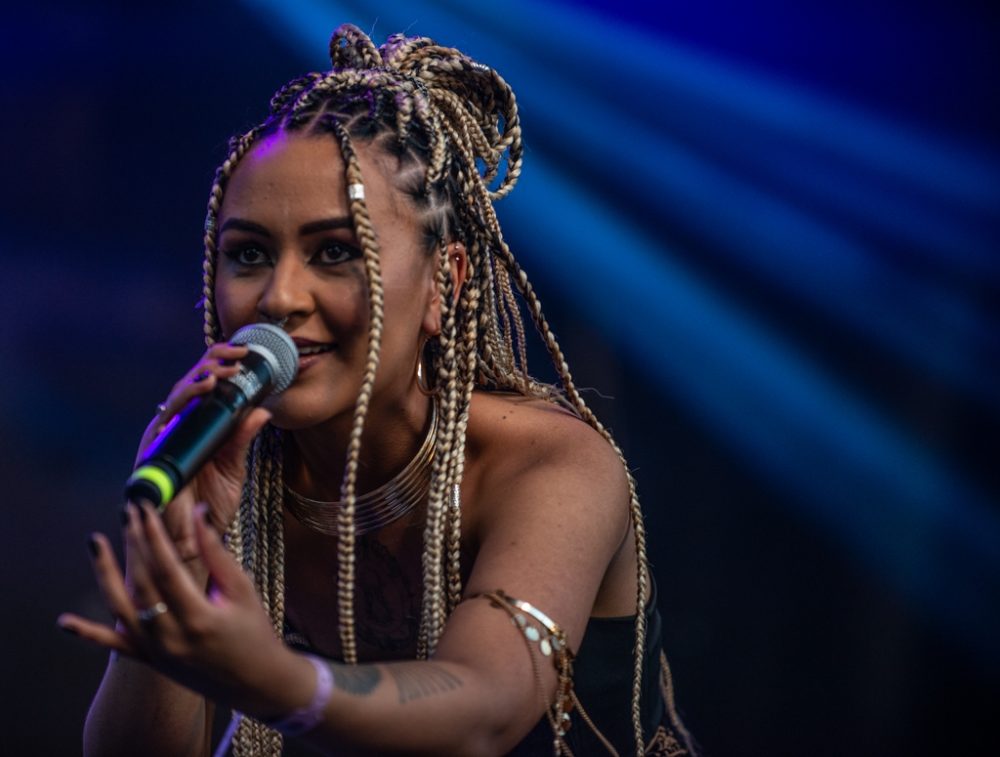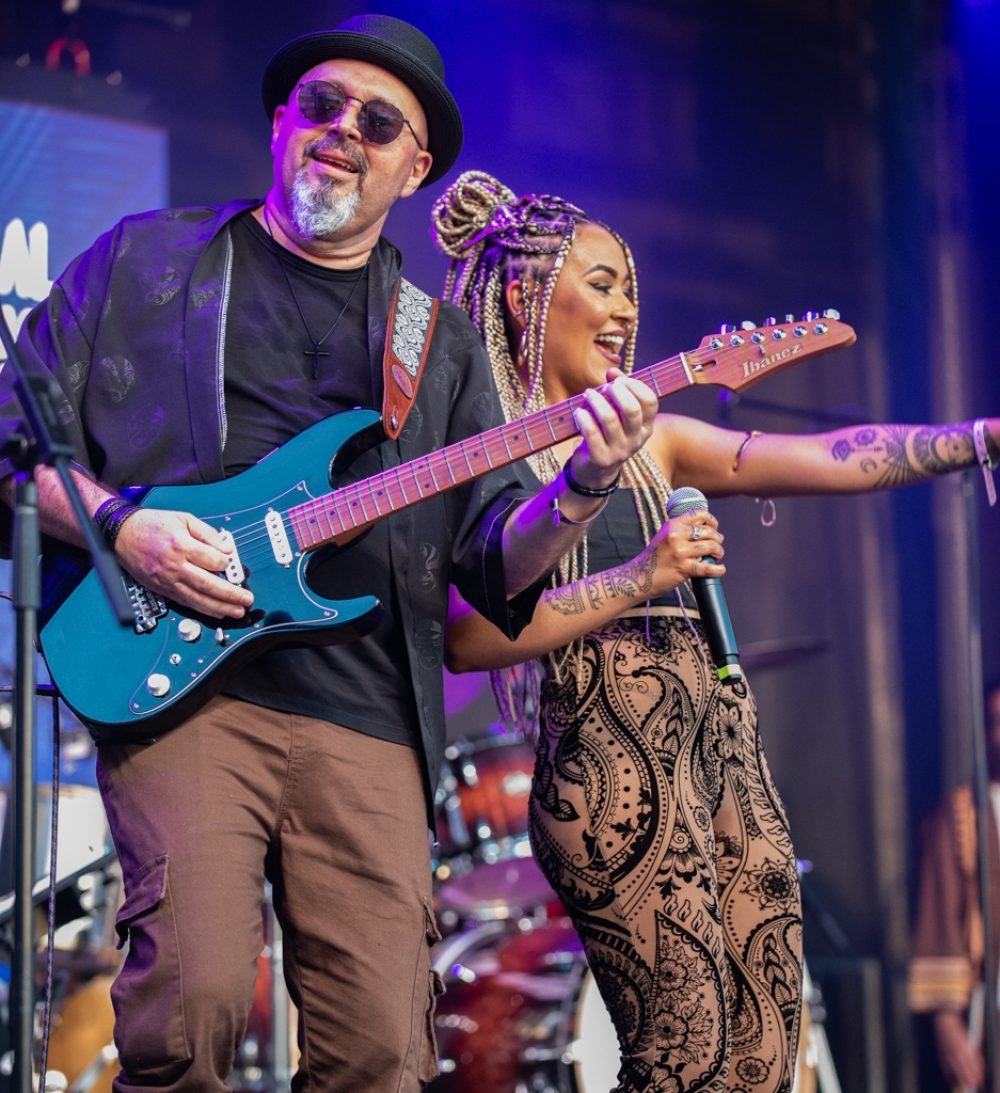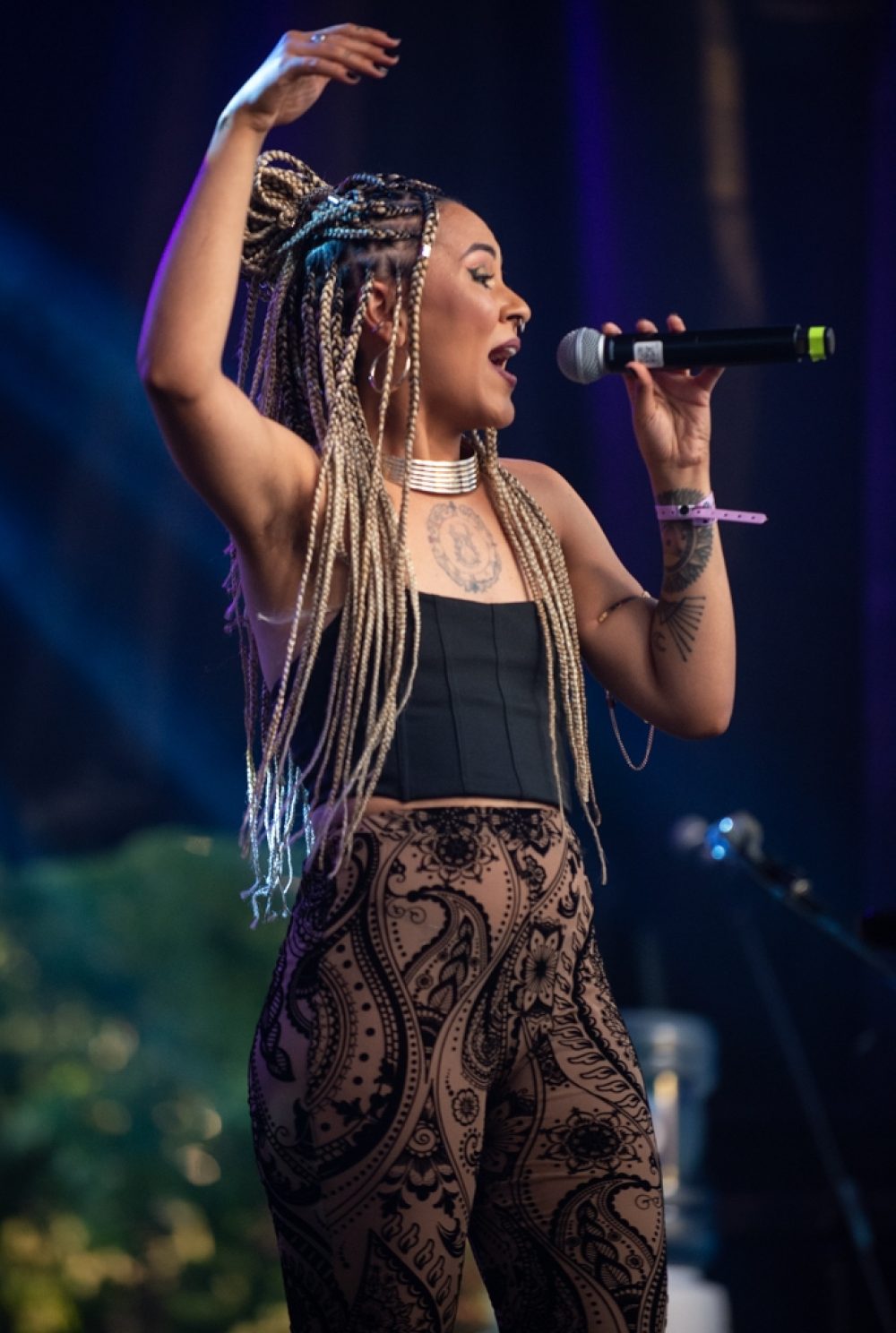 Bejuco (Colombia)
From the Pacific coast of Colombia, this mostly percussion and vocal ensemble showcased rhythm and dance from their unique corner of this vast, musically rich South American country. A local marimba featured prominently in their sound. Happily, we interviewed and recorded them. Stay tuned...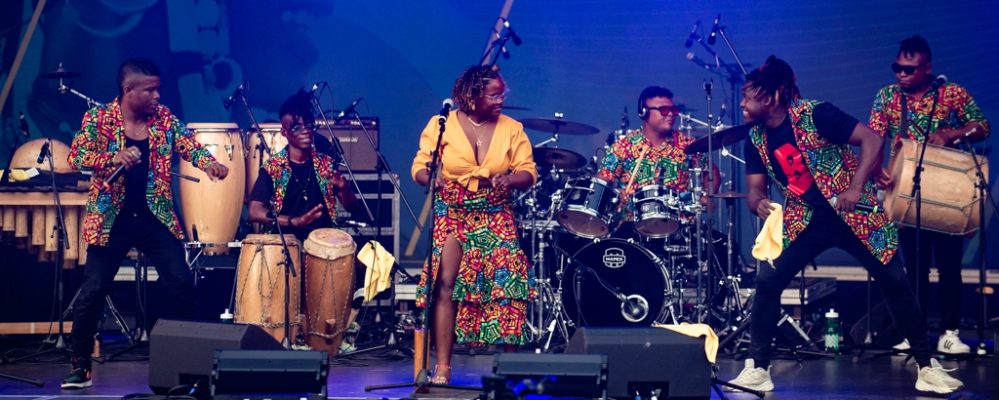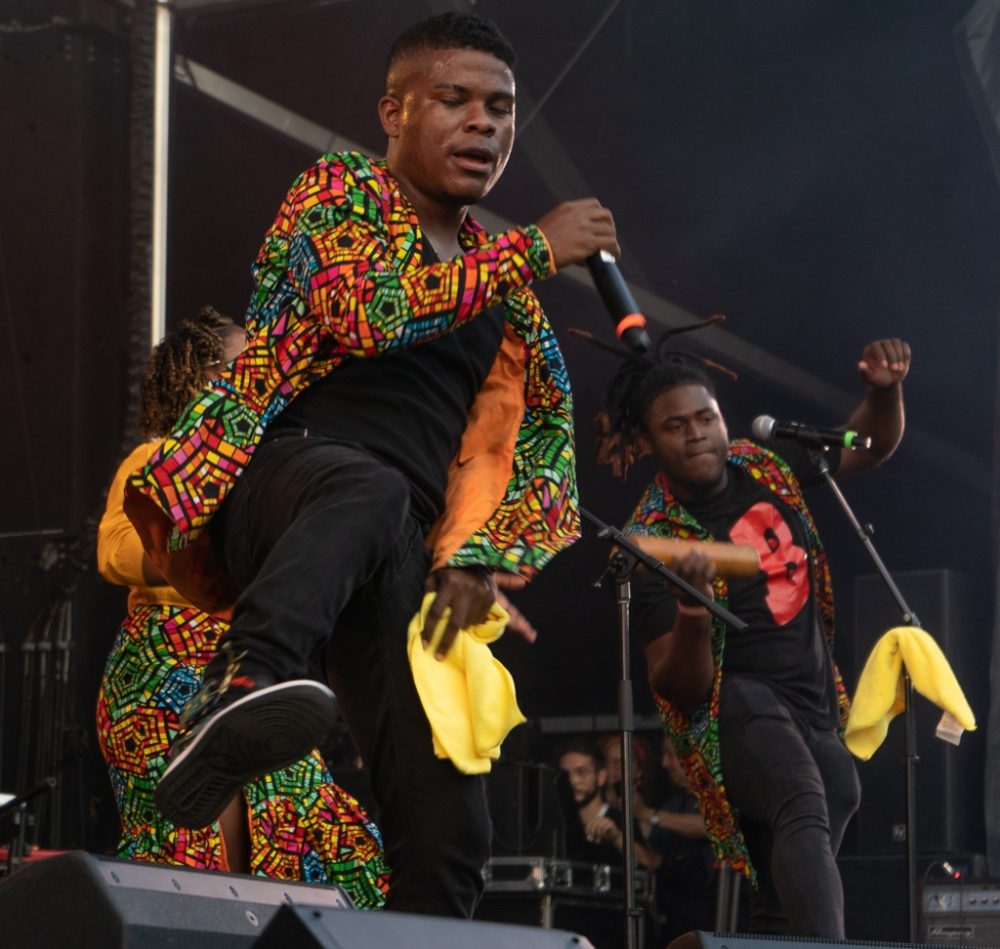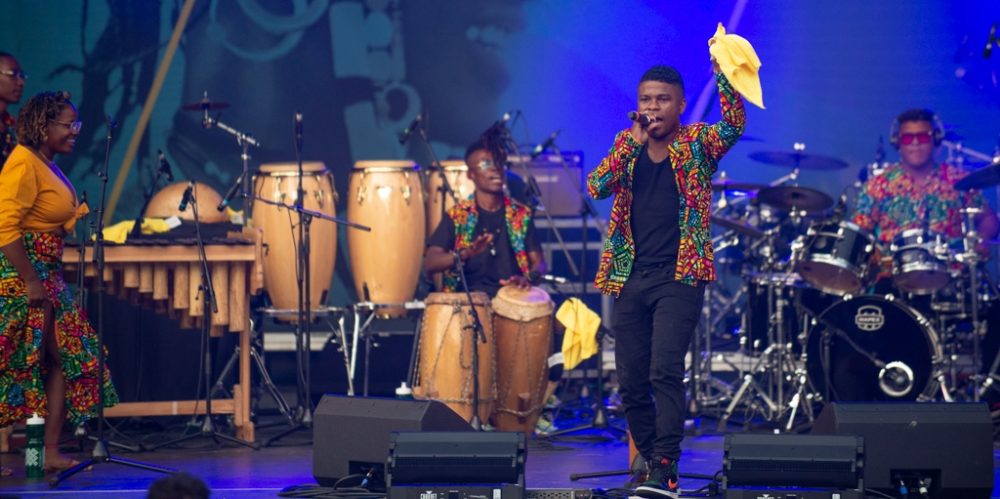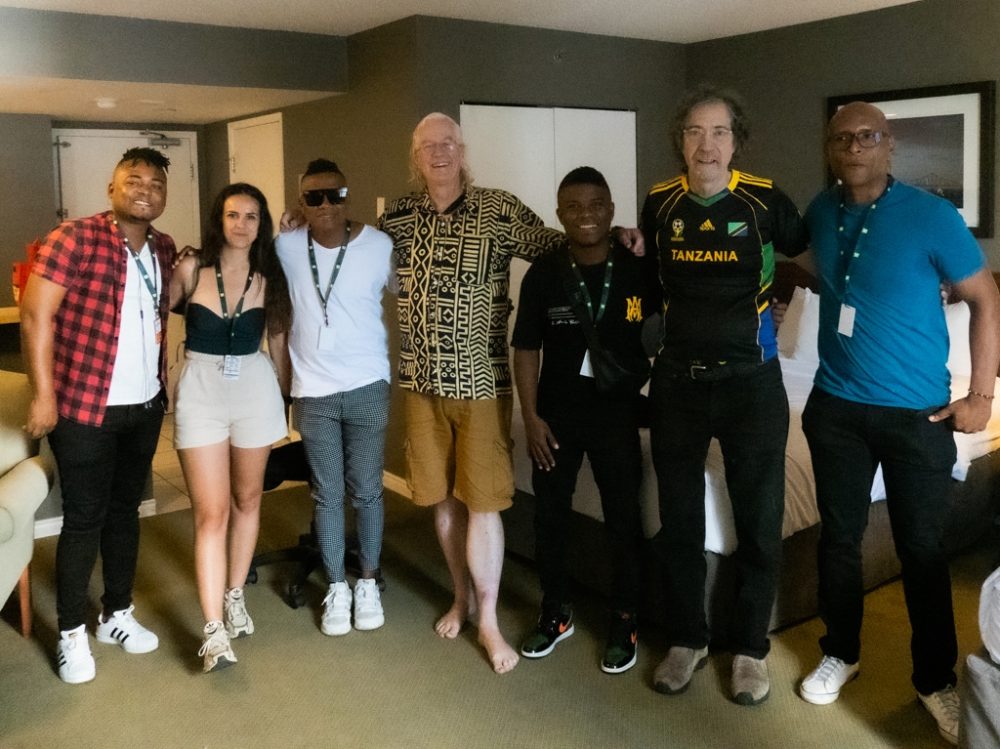 Sona Jobarteh (Gambia, UK)
Sona Jobarteh has created a personal take on Mande tradition that's won her a worldwide audience, notably after her feature on 60 Minutes in 2022. She took this rowdy audience to some quiet places, but also hit hard with tight arranging and plenty of room for virtuosic improvisation all around.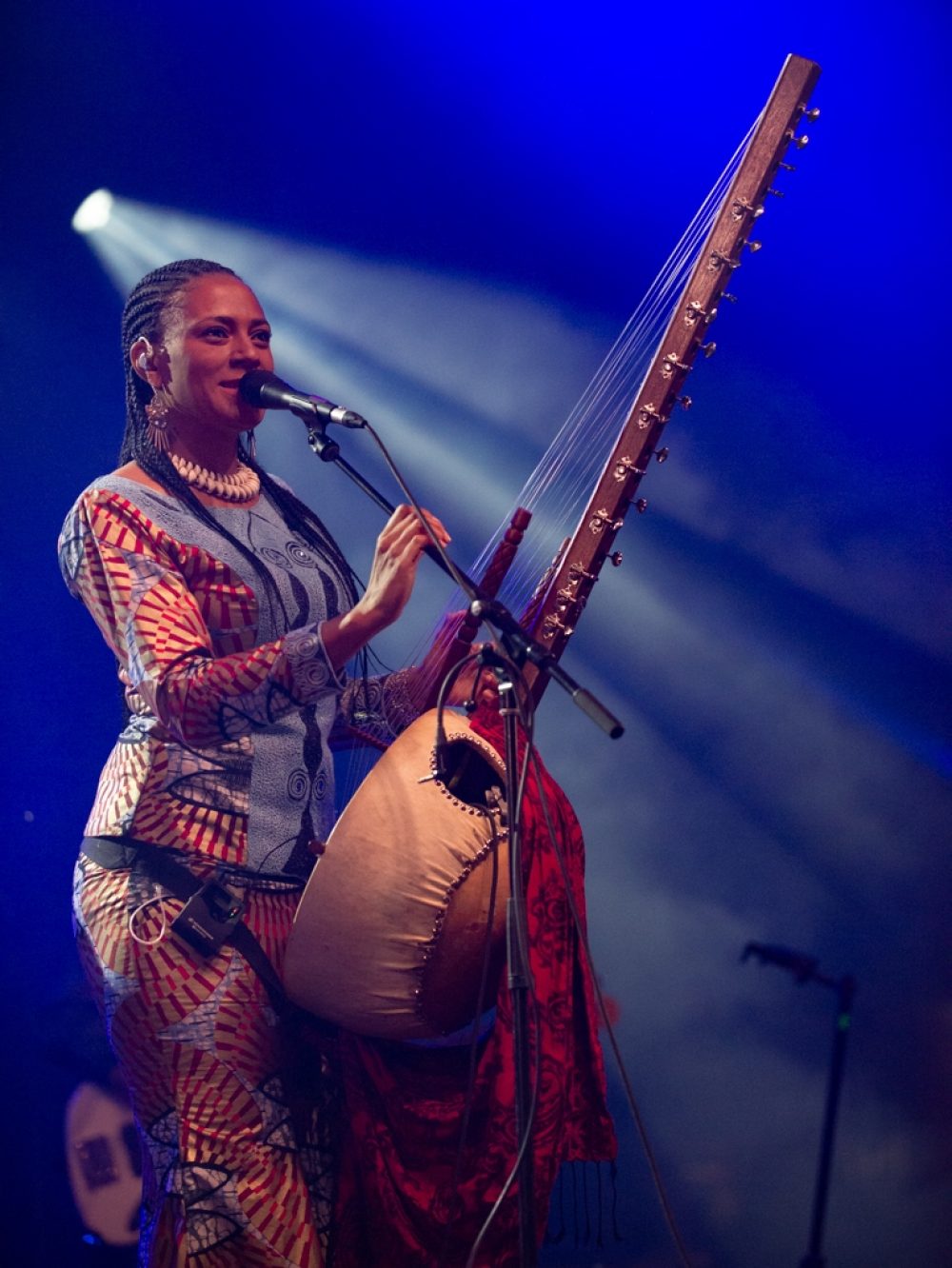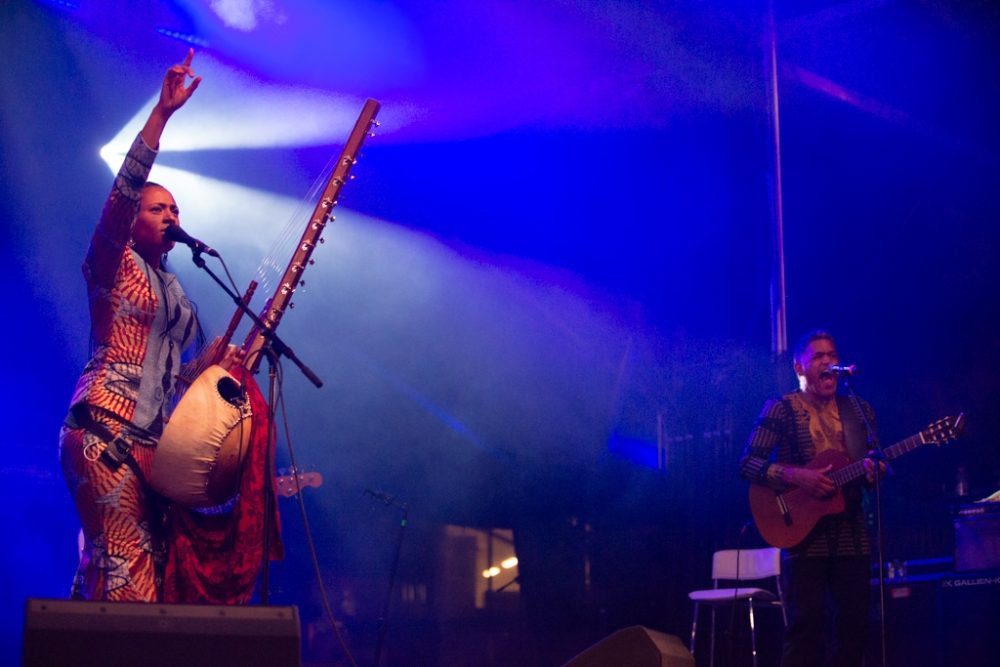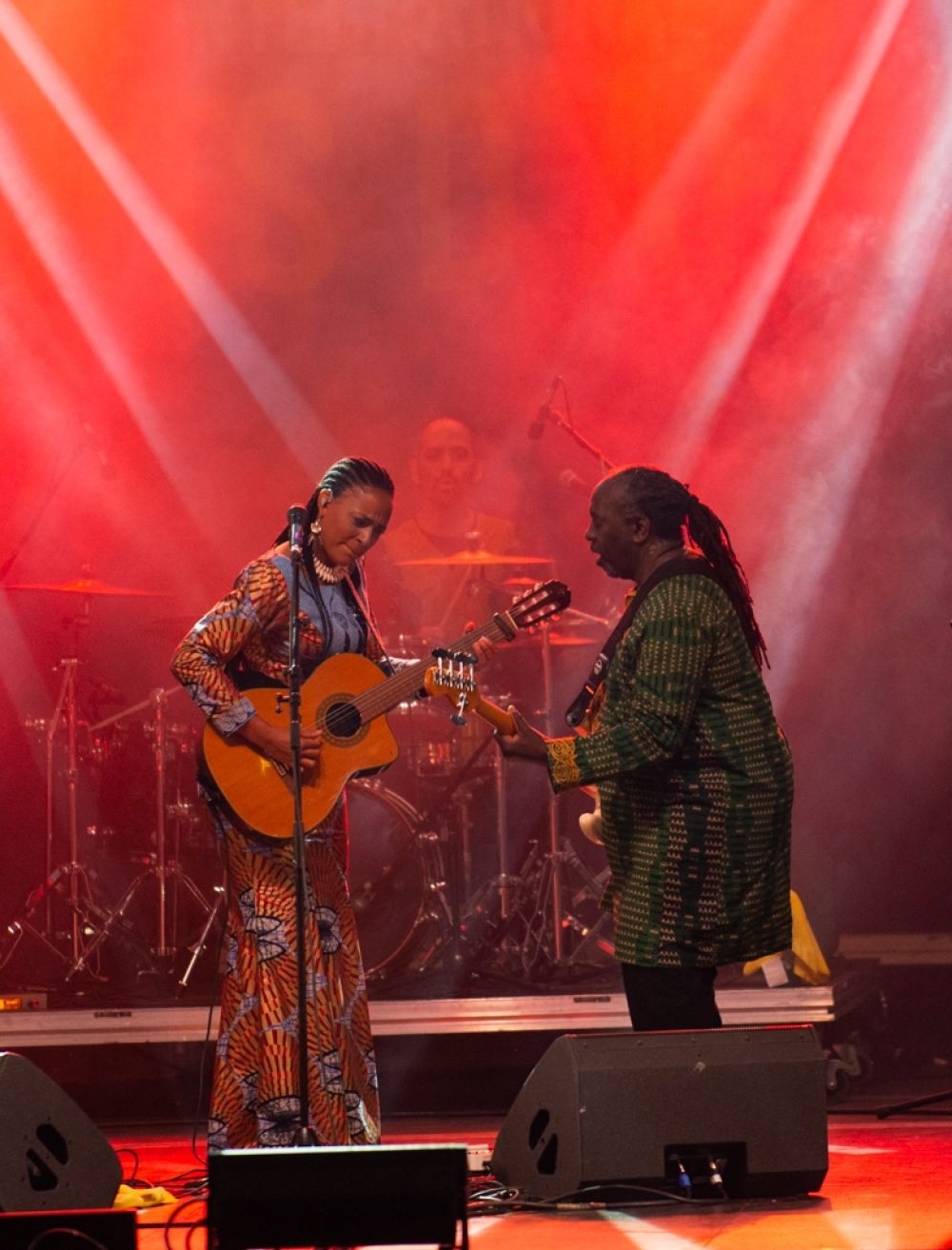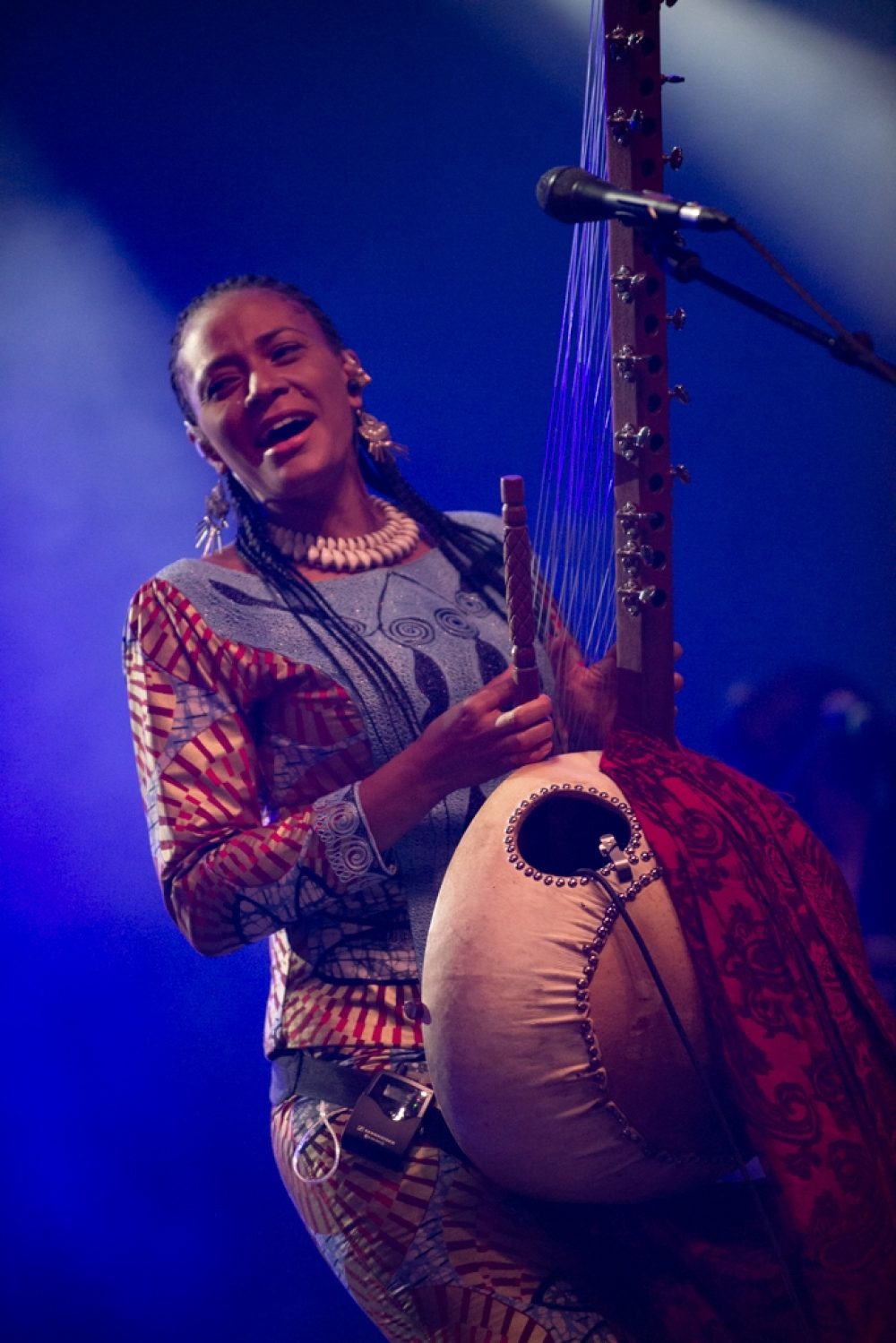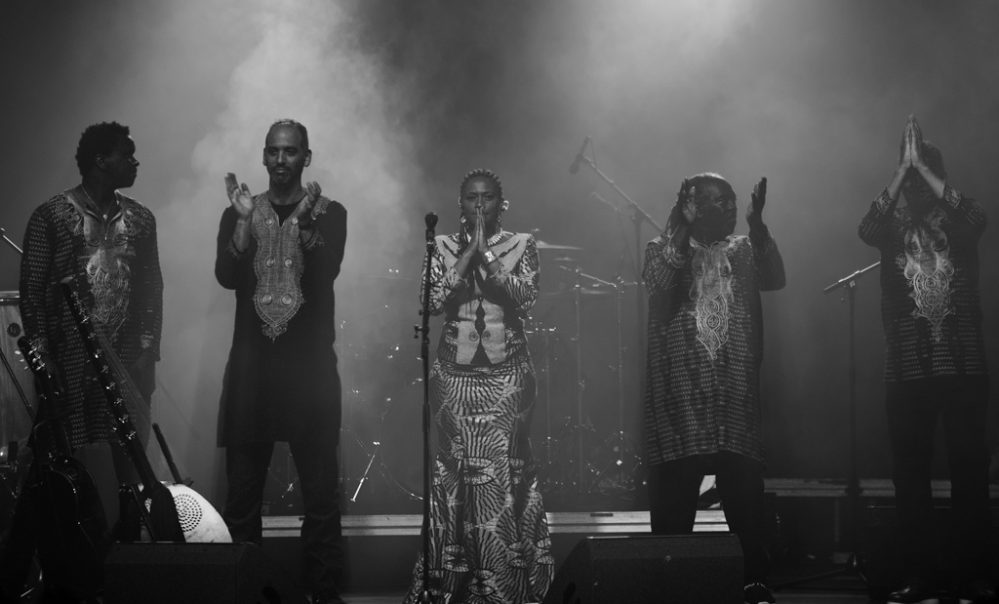 Friday, July 21: Seydina (Senegal, Quebec)
Seydina is a rising voice in Senegalese music. His timbre is somewhat close to that of Omar Pene, warm and rounded in the high registers. There was a good deal of mbalax in his sound, as well as more contemporary influences.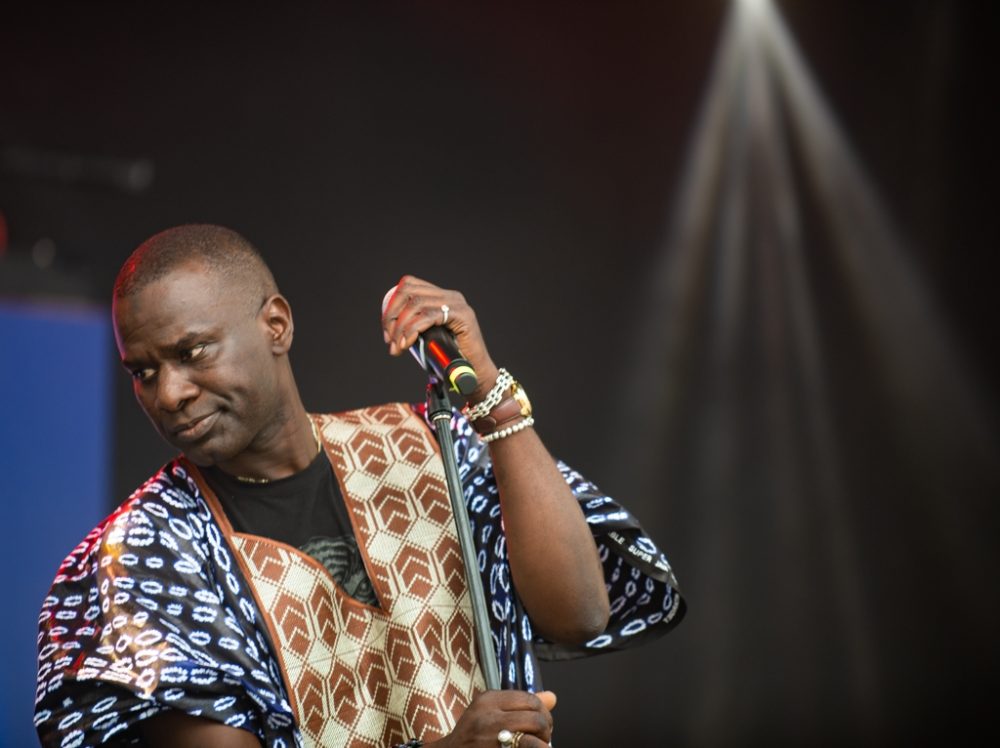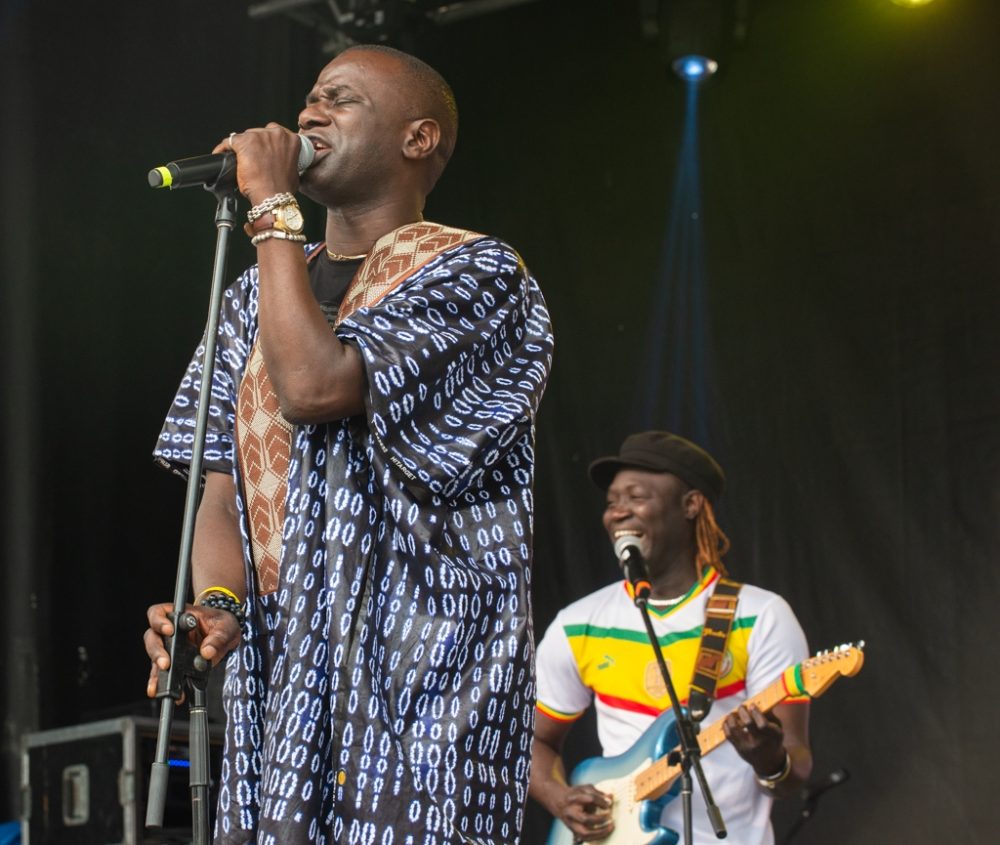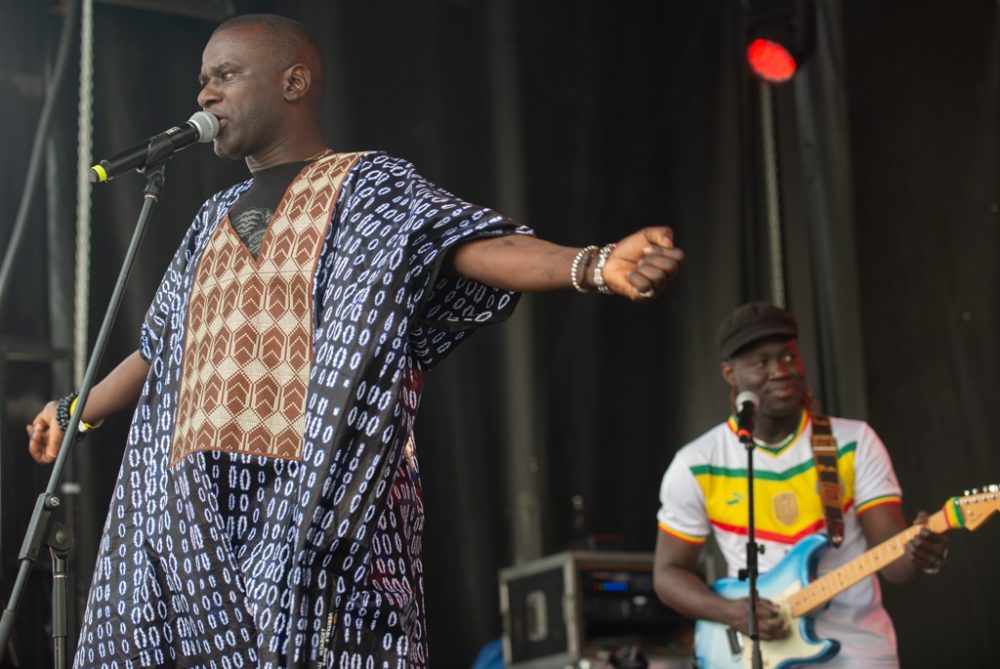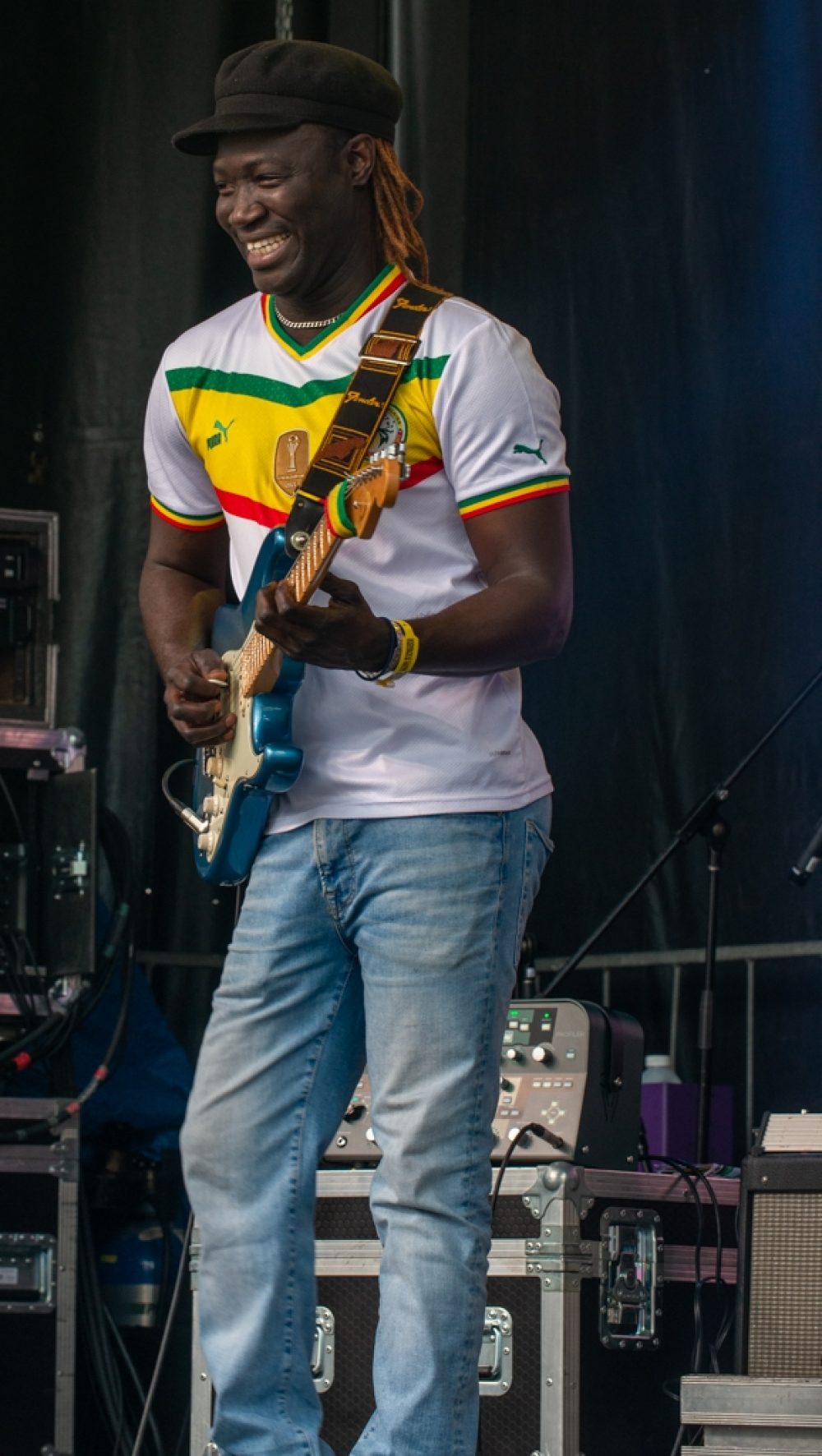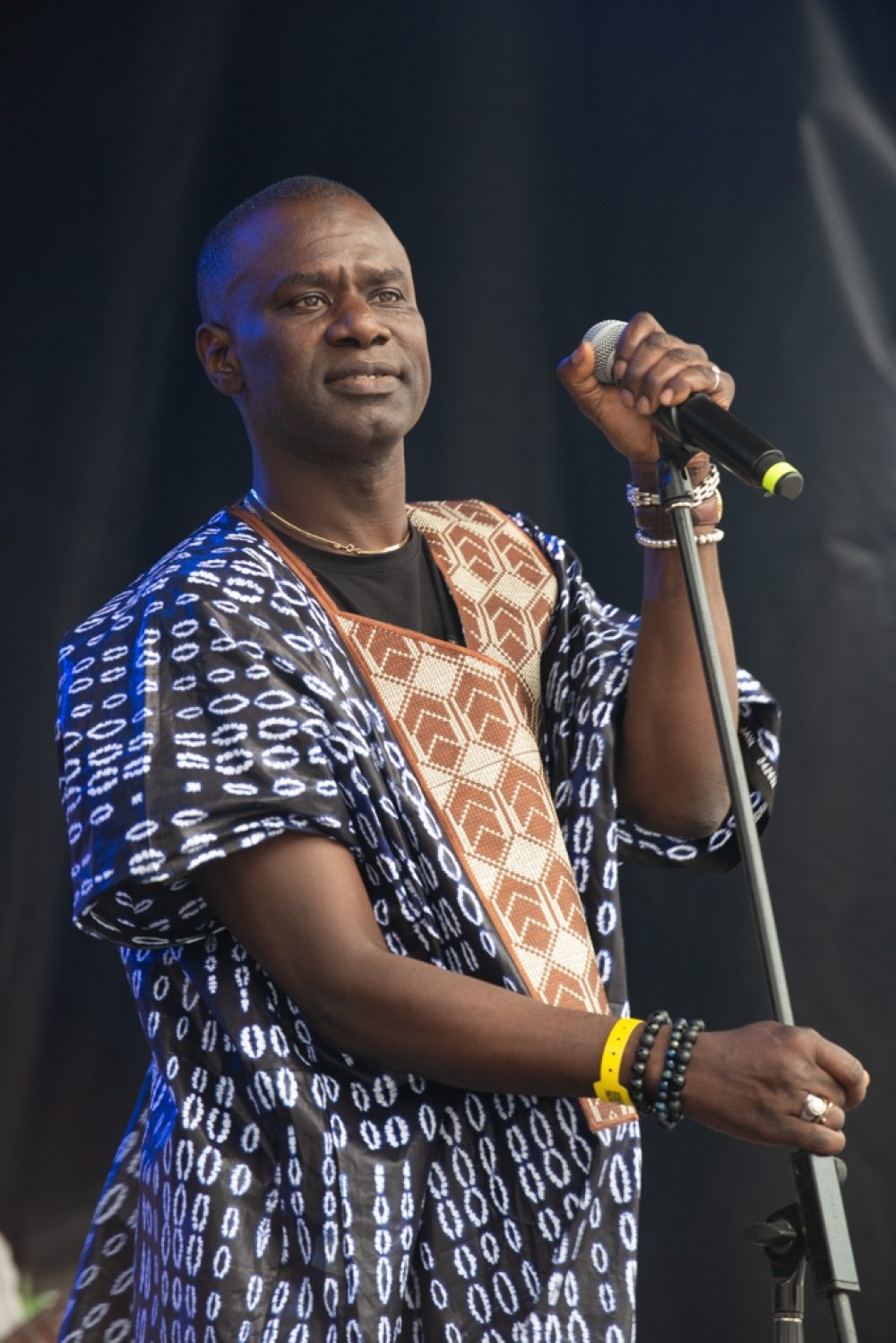 Dicko Fils (Burkina Faso)
This is a spectacular artist from the Burkina Faso side of Wassoulou music. Playing the kamelengoni, a signature instrument of the genre, he sings in raw, earthy tones reminiscent of hunters' music. Dicko played a beautiful acoustic set in the Nuits D'Afrique Cabaret on Thursday, and brought his full-force band to the big stage the next night.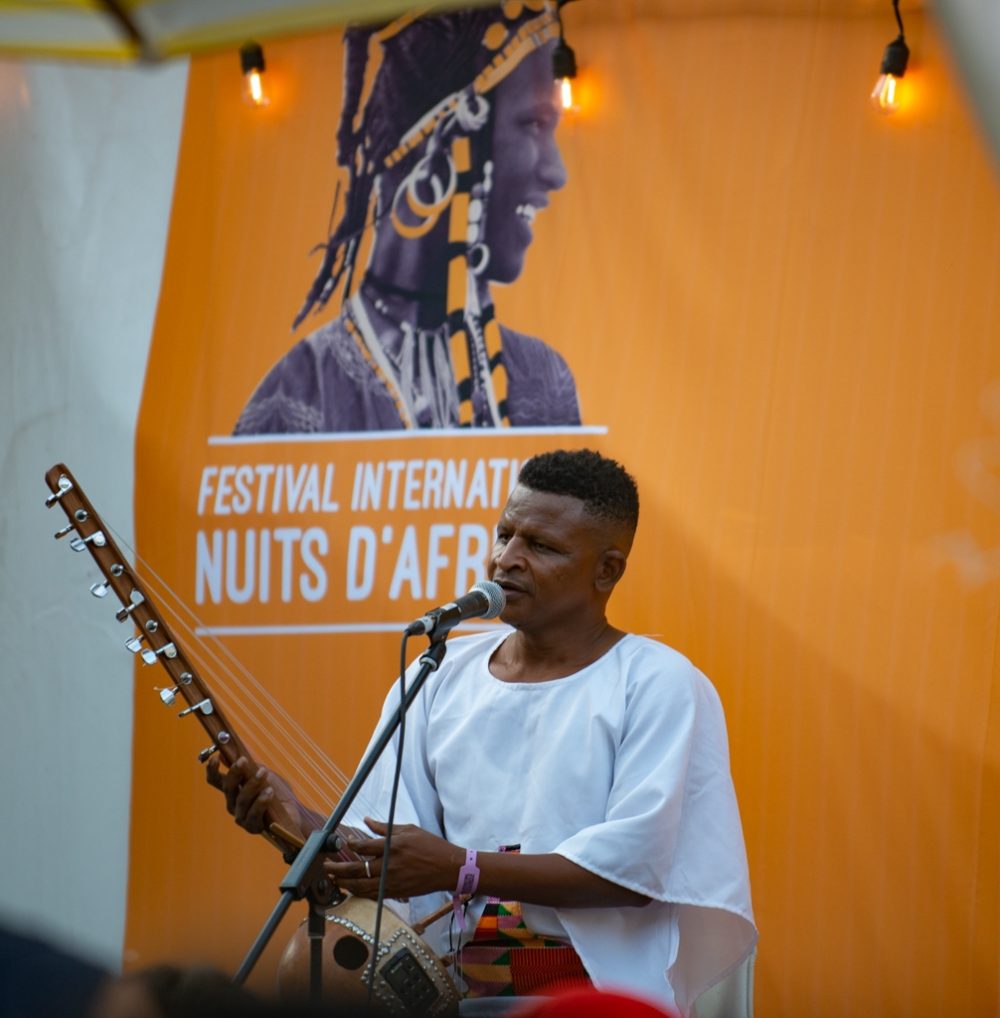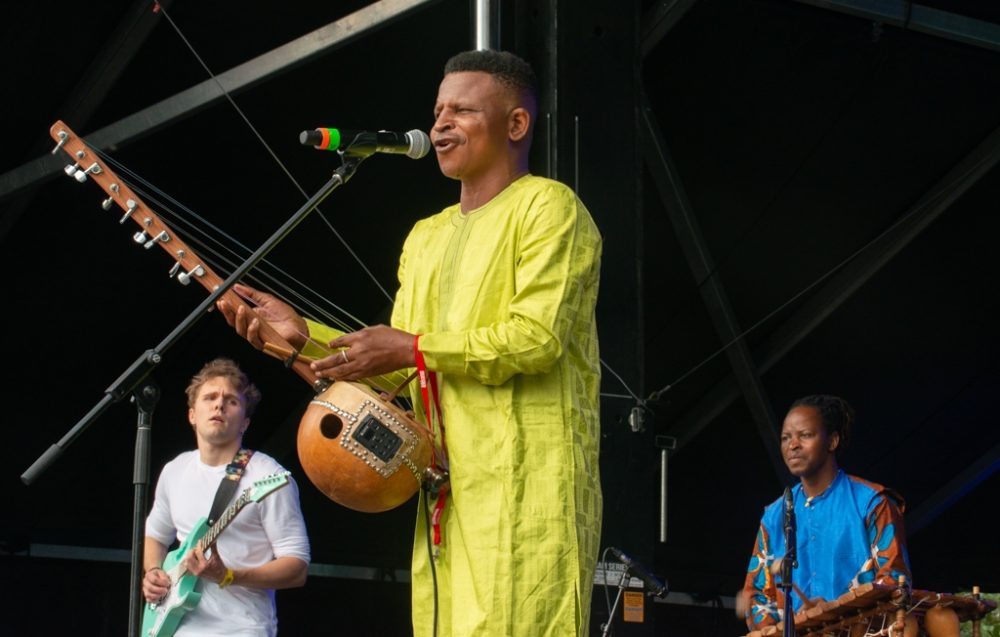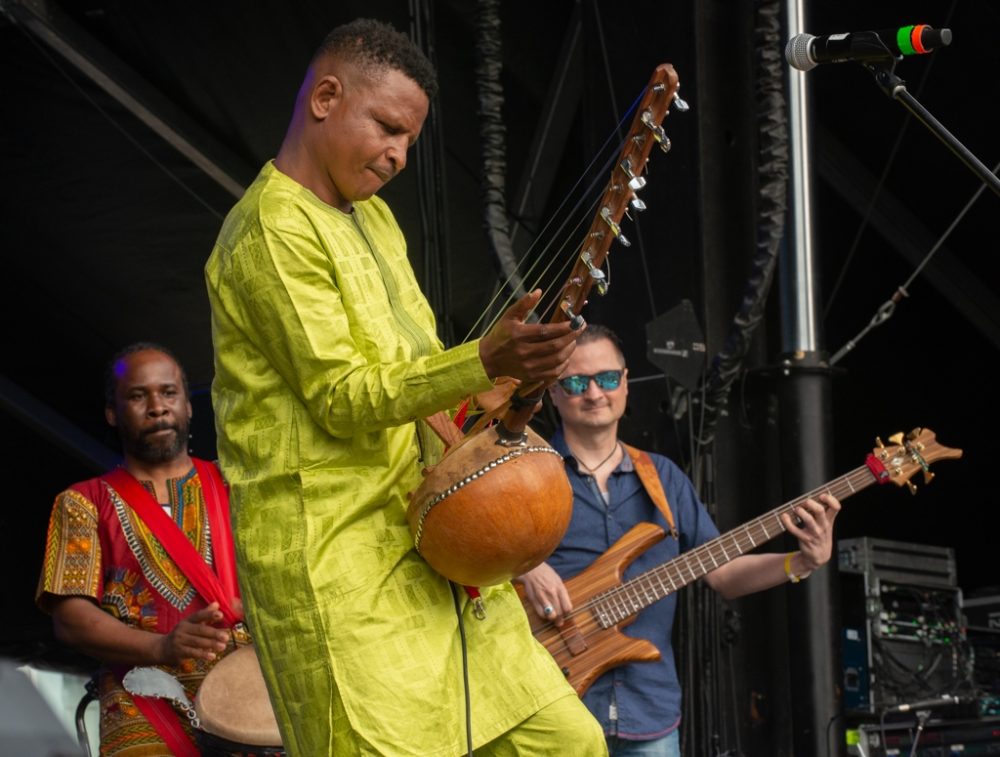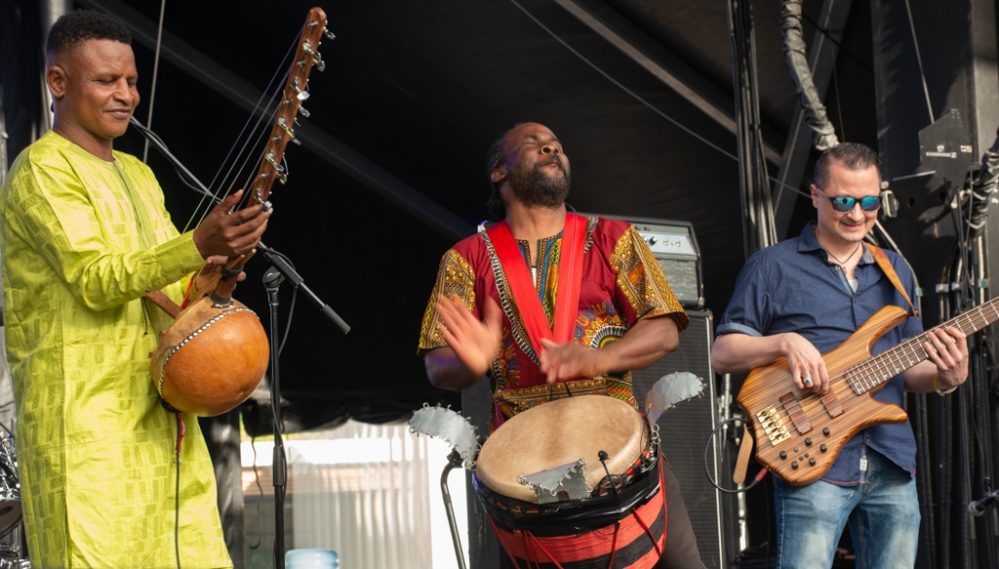 Chipo Nyambiya (Zimbabwe, Quebec)
This is a songstress drawing on Zimbabwean grooves from mbira to Tuku music, with a little R&B thrown in. She has a strong, rich voice. Apparently there was a technical issue that prevented her from playing her mbira, but it was a rousing, well received set, including some thrilling dance moves from her percussionist.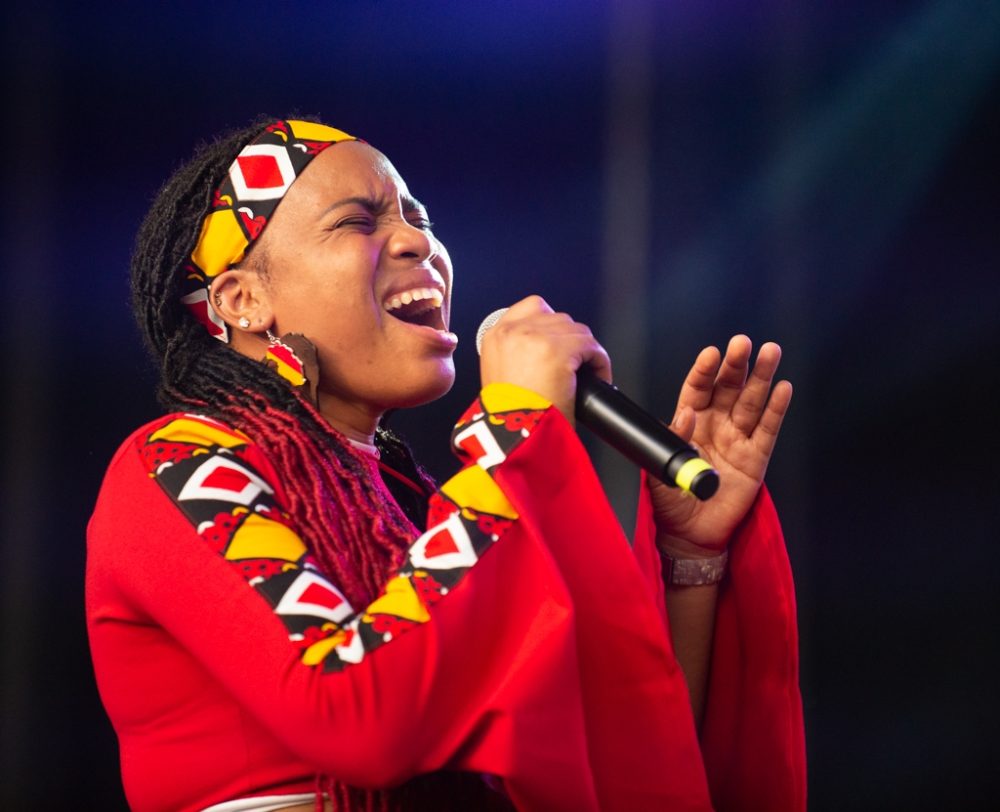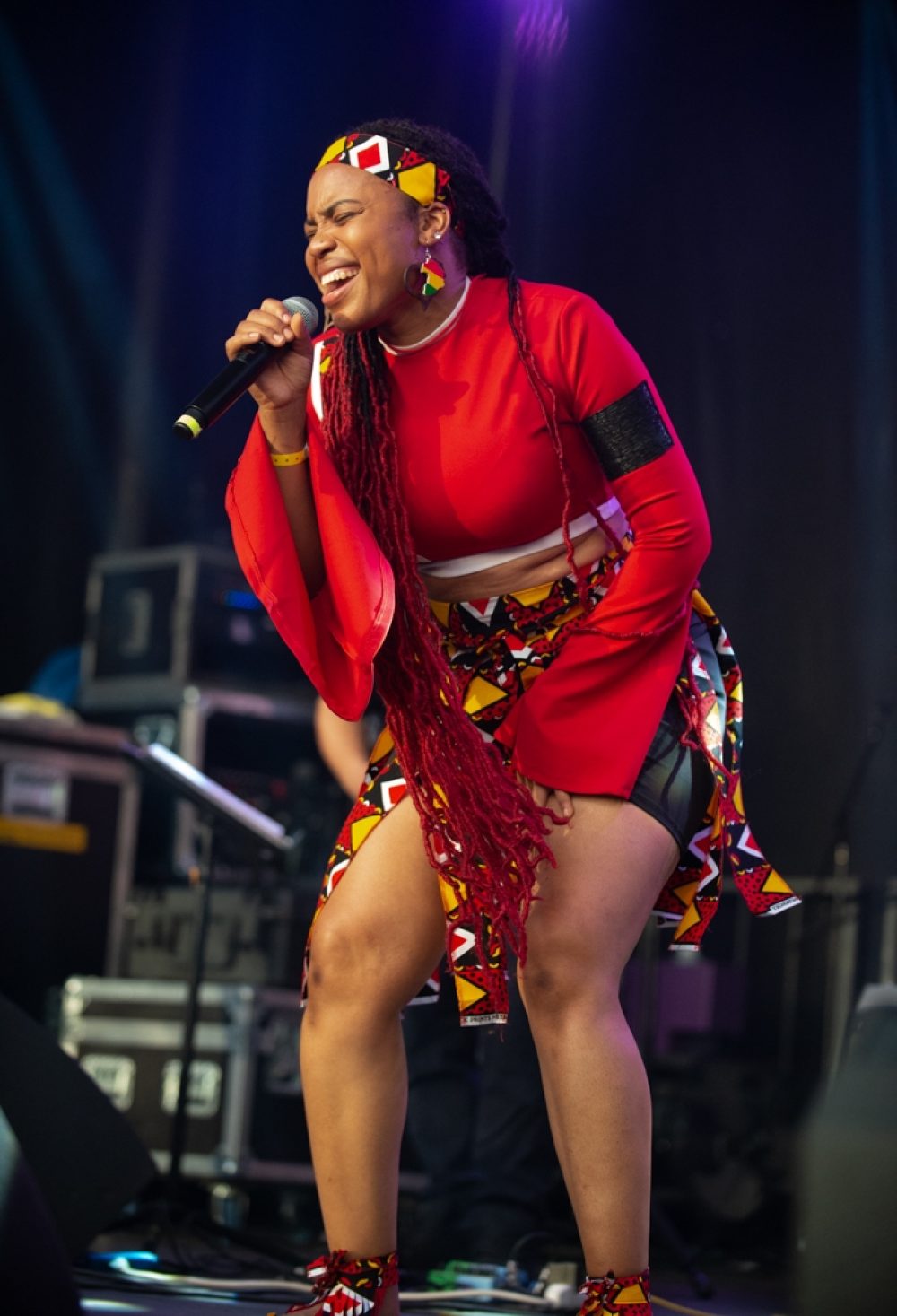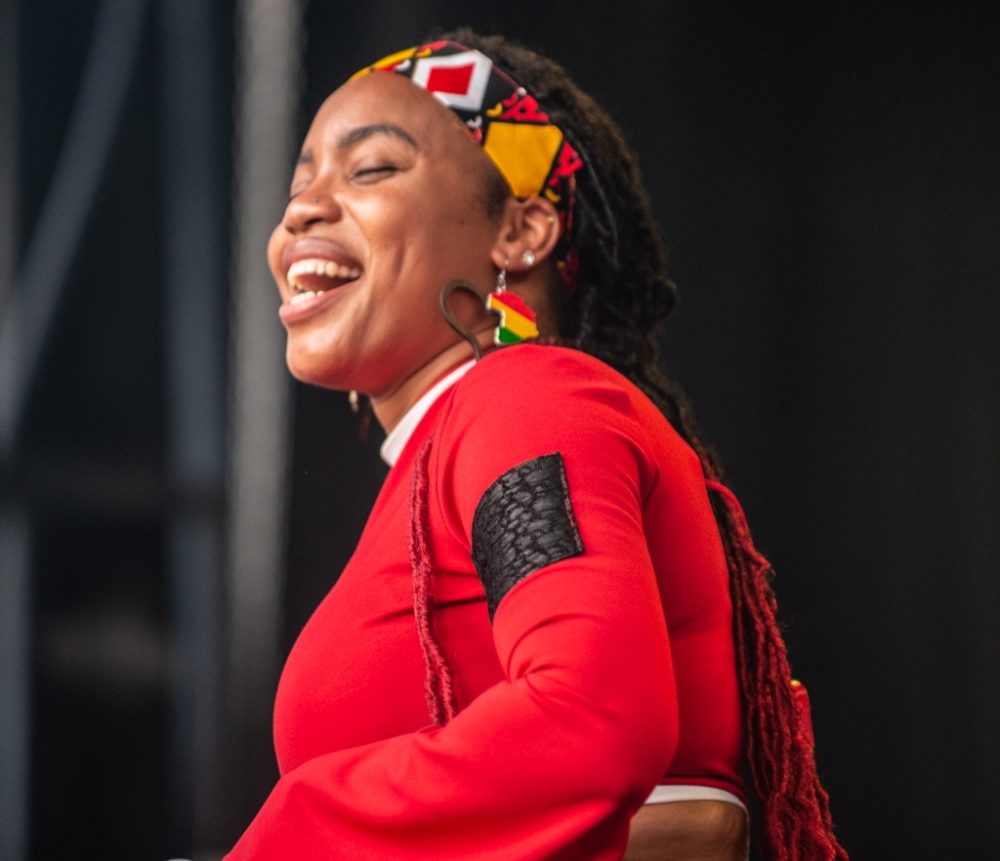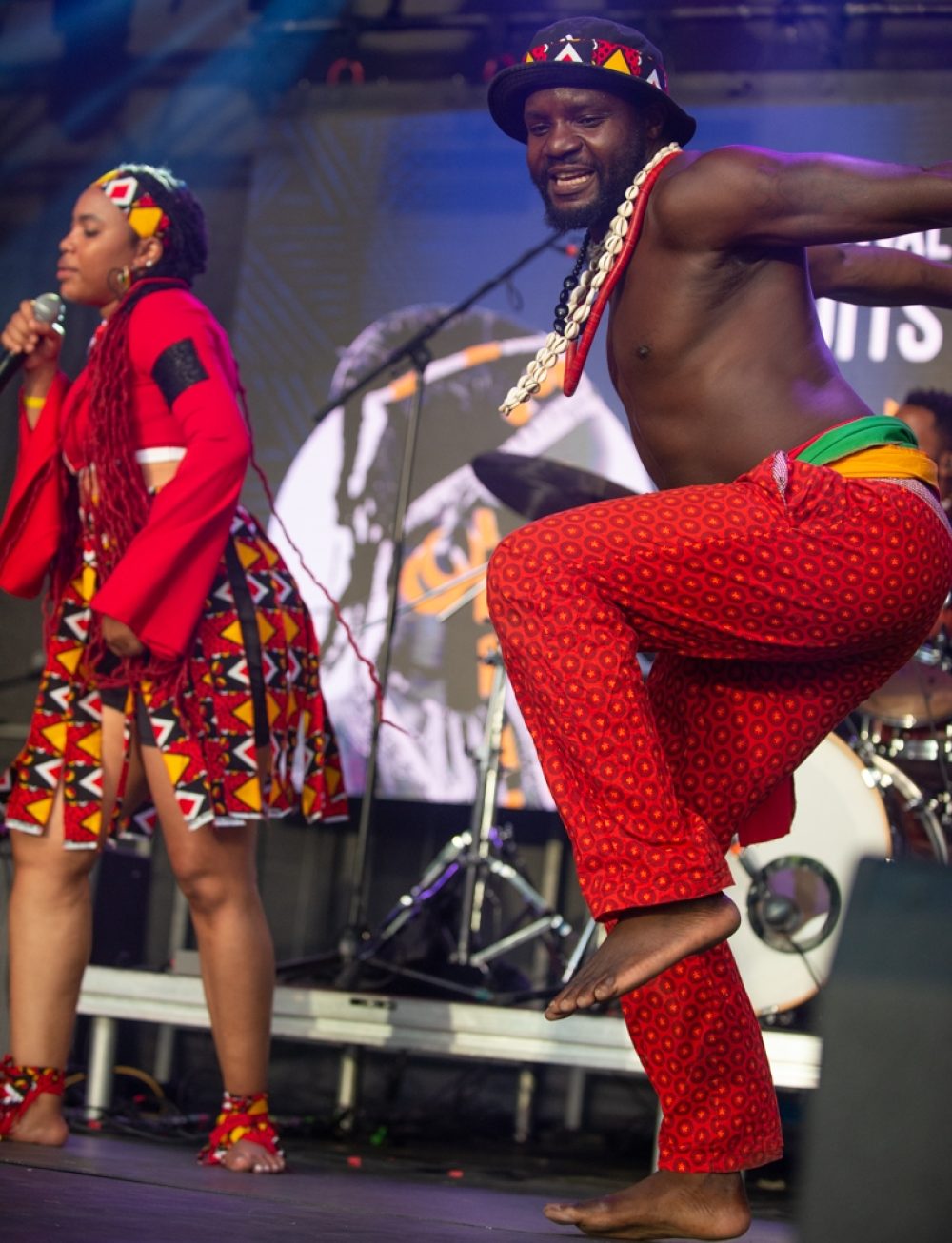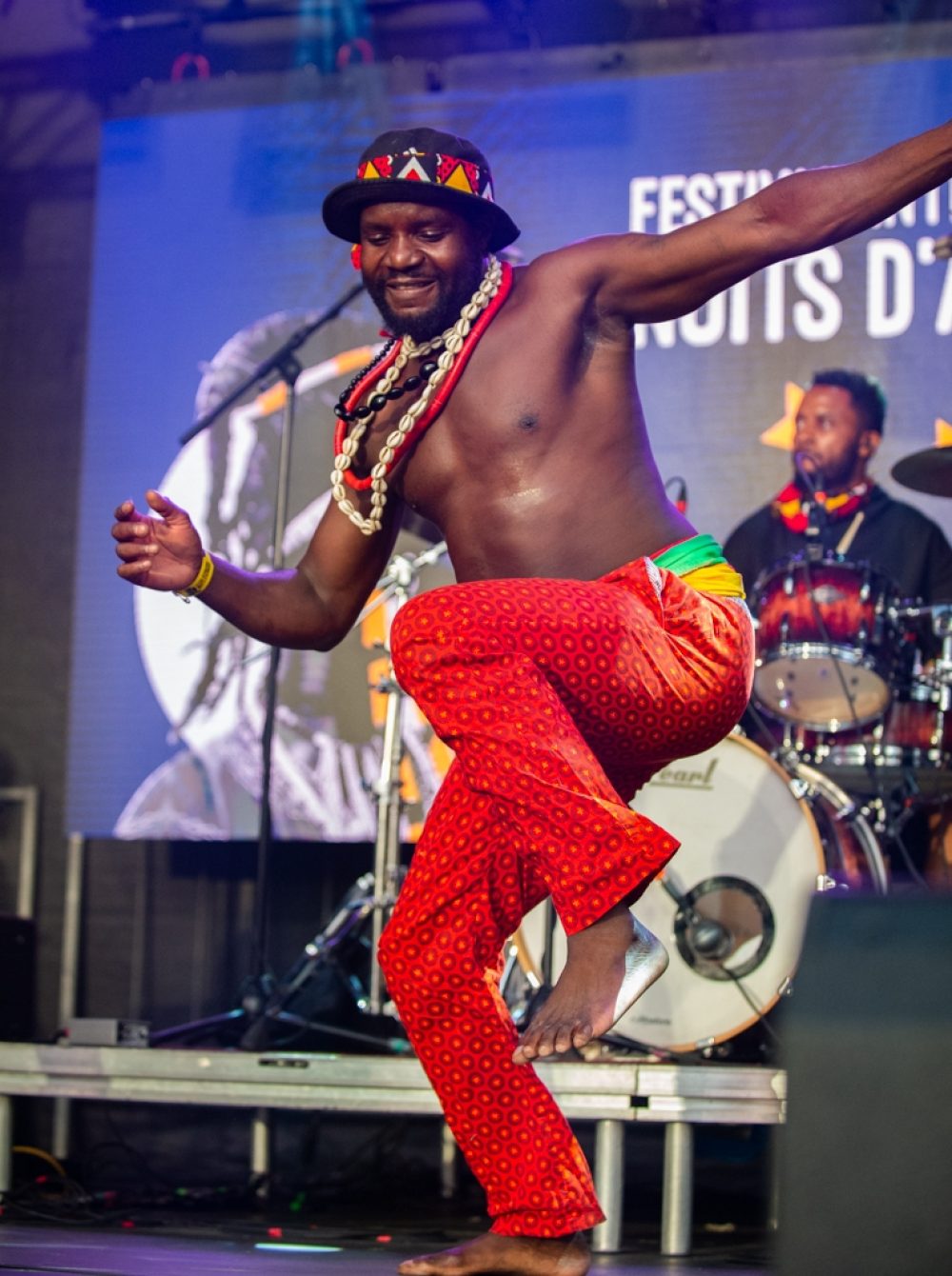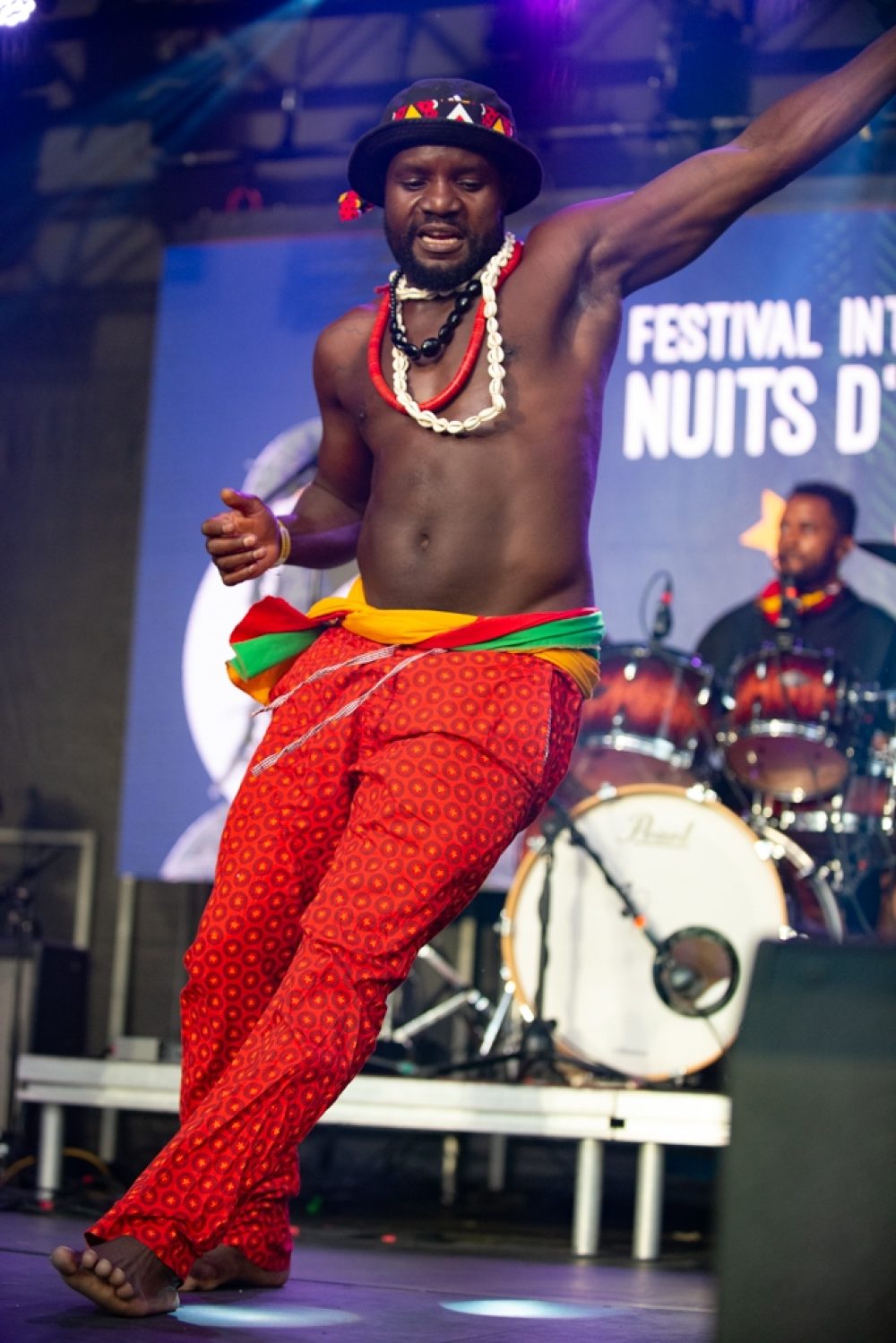 Afirka (Algeria, Quebec)
The Afropop choice in the Syli D'Or battle of the bands this year, Afirka cranked out joyous rai and chaabi with polish, charisma and vocal power to spare.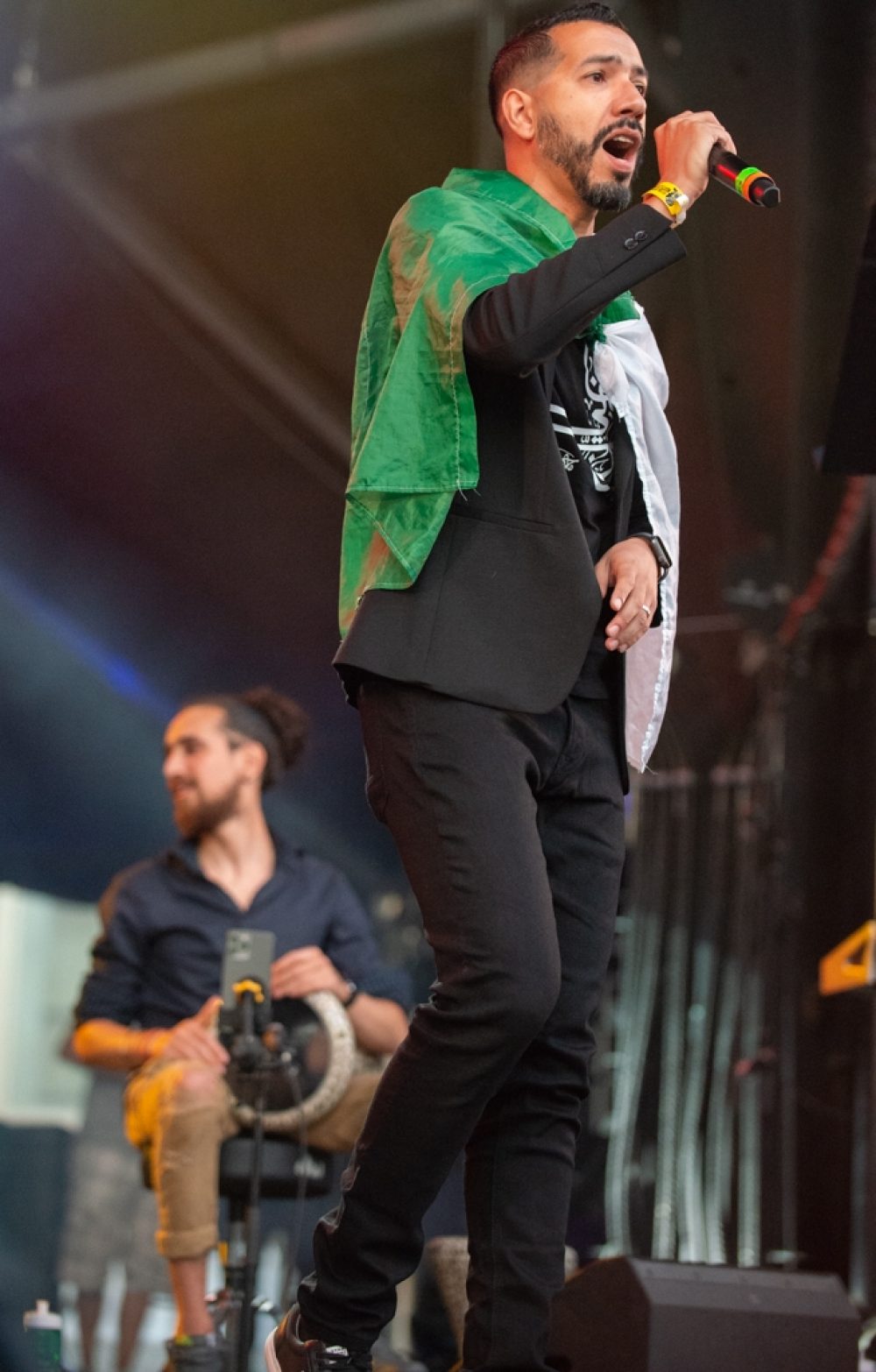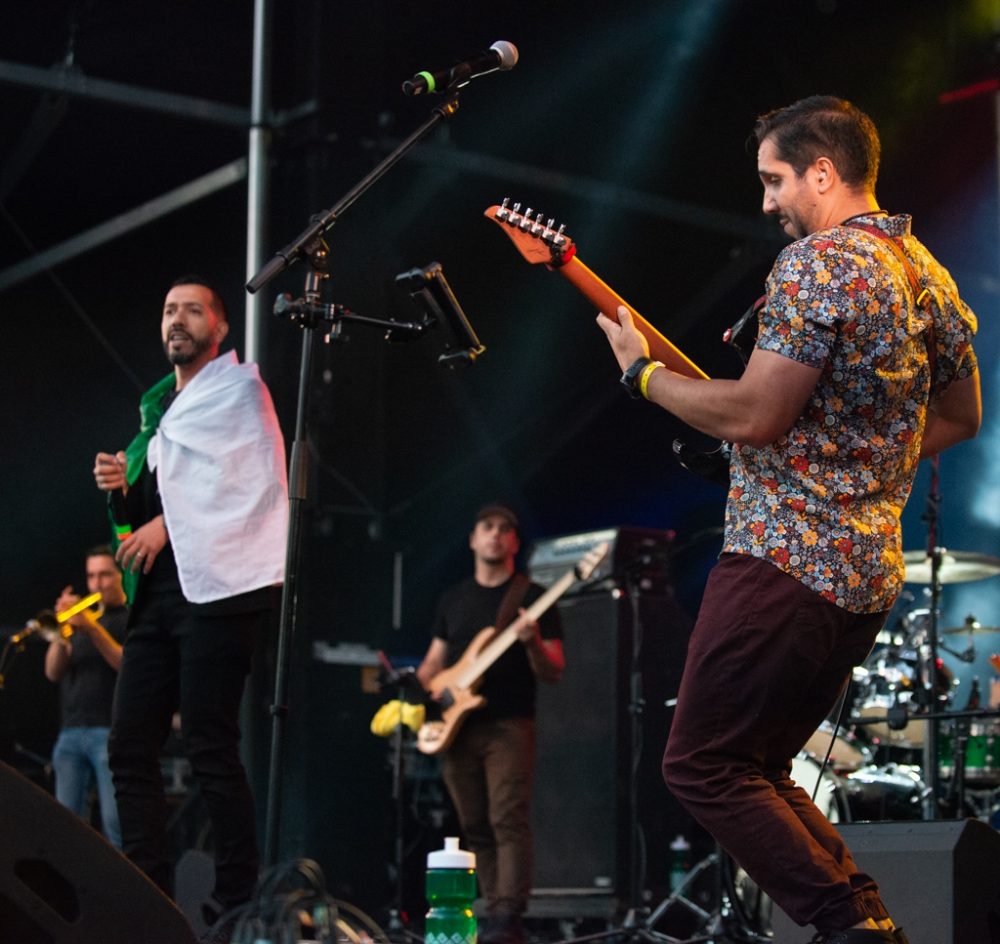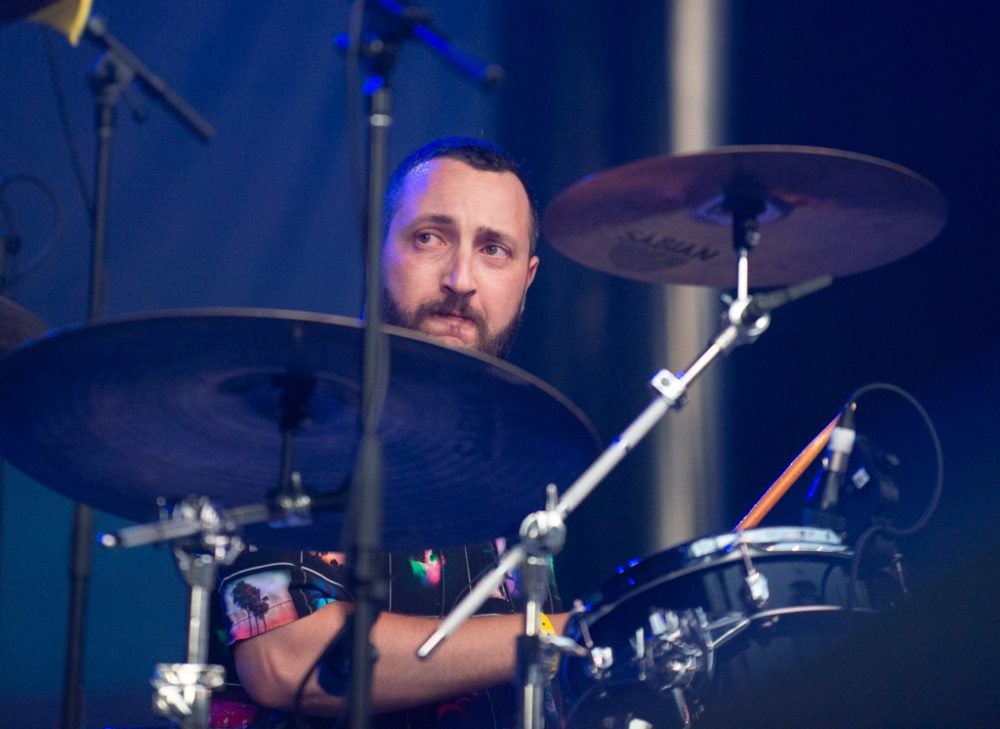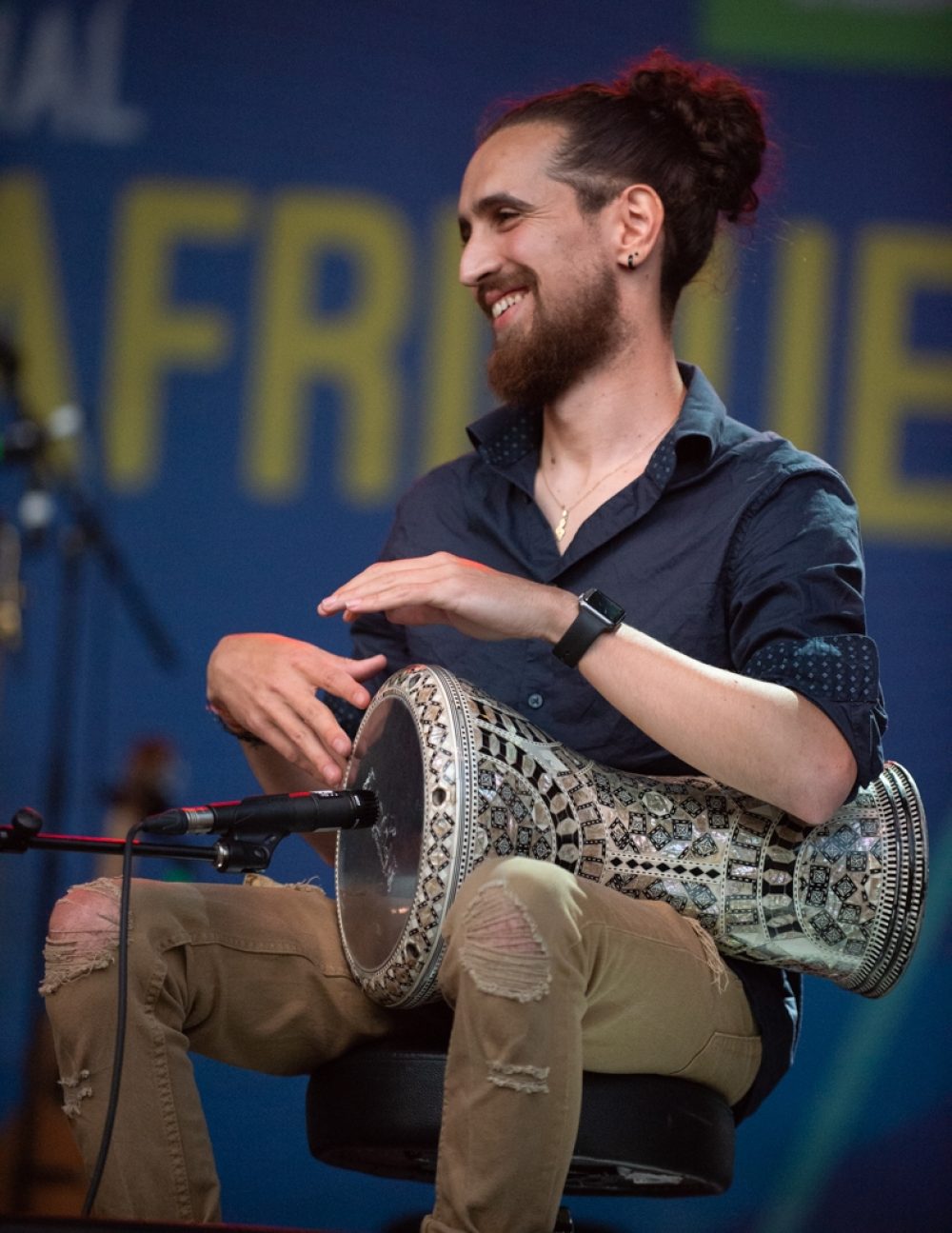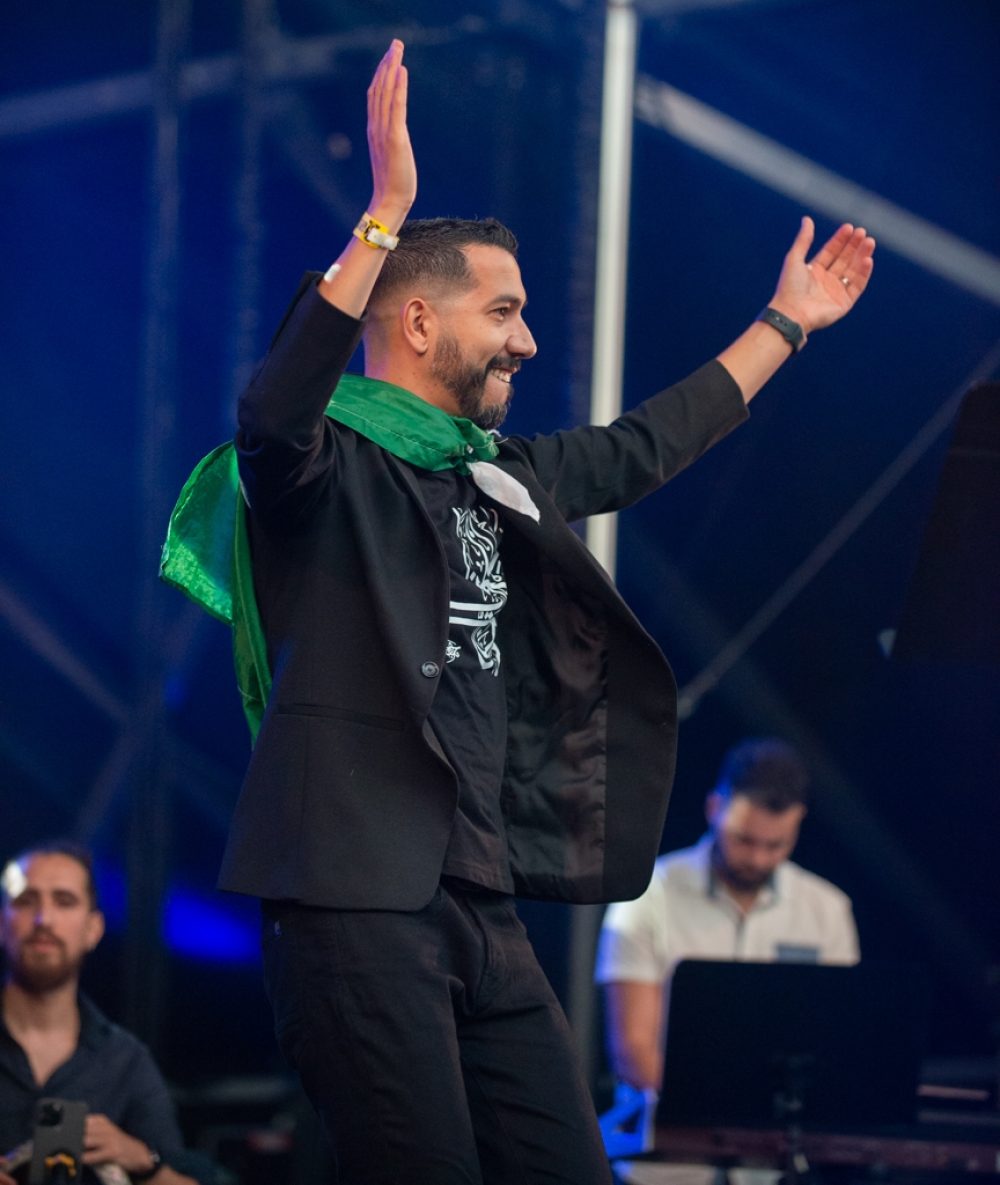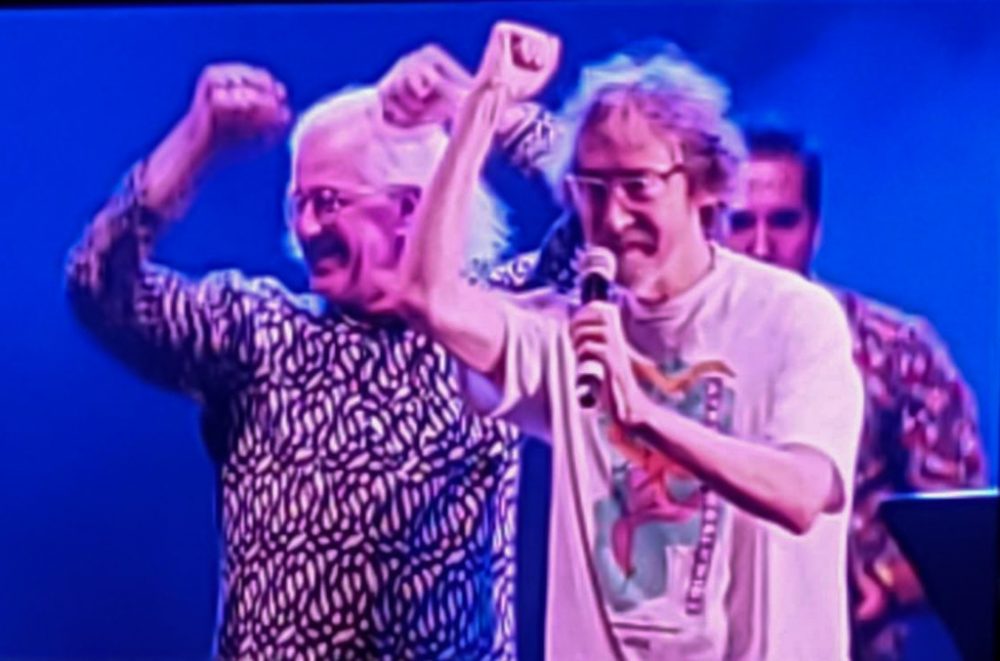 Sidi Wacho (Chile)
French Algerian rap meets cumbia by way of Chile in this high-energy act, featured in this interview with Ron Deutsch. The two leads, Saïdou and Juanito Ayala, are non-stop action onstage, prancing and posing with nary a pause in the band's slamming, dance grooves. Serious fun!