Coco Maria To Release Outre-Cumbia Comp on Bongo Joe Records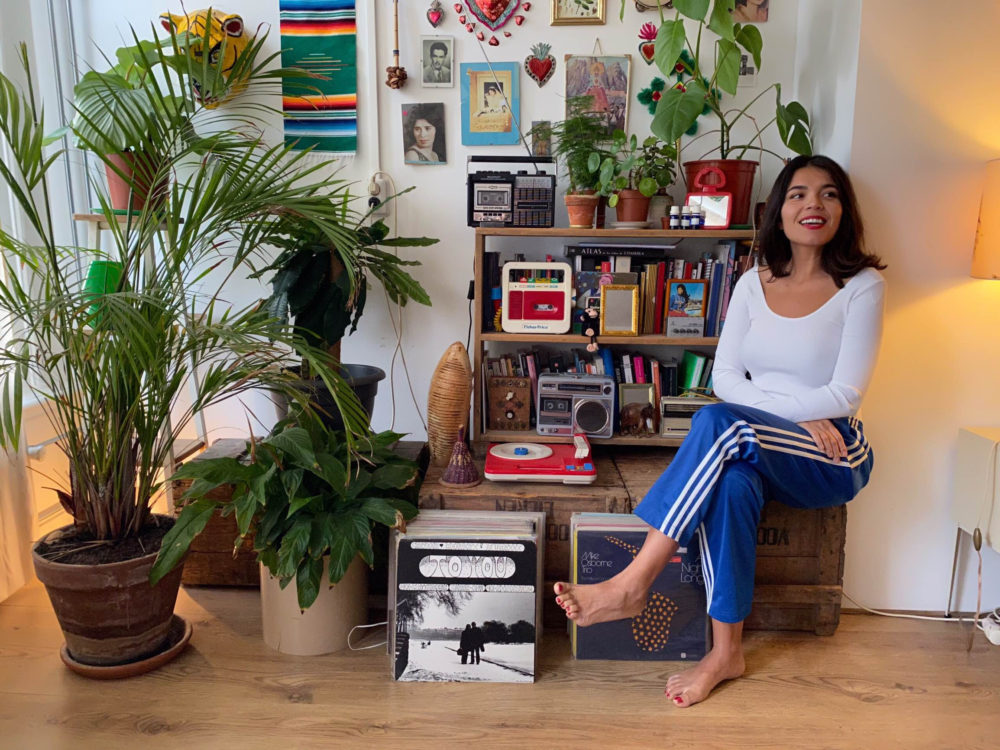 We're big fans of the weird new variety of cumbia bouncing around from Berlin to Bogota—we're also big fans of the DJ/singer Coco Maria, so naturally a compilation by Maria that brings together Frente Cumbiero, the Meridian Brothers and the reliably great Swiss label Bongo Joe has our interest thoroughly piqued.
Out May 28, and available for preorder now, Club Coco brings together some of our favorite cumbianauts exploring the outer reaches of this beloved durable Afro-Latin style.
Drawing from artists that Maria plays on her Worldwide FM show, "in many ways, the tracks of the album showcase how these artists use music to reconcile both their pride in Latin American and Afro culture as well as their interest in being part of the cosmopolitanism of big European cities," the description reads. "Thus, each track adds a particular detail into building a perfect soundtrack for a community that is always traveling back and forwards between both regions, always looking for songs that explore the furthest frontiers of tropical music while staying true to the roots of their genres."

Check out three of the songs here, and mull over whether it's worth a couple extra euros to get the vinyl in lovely blue.
It's retro-futuristic; it's catchy; it's weird; it's on my list for next week's Bandcamp Friday, wherein the site forgoes its normal fee.